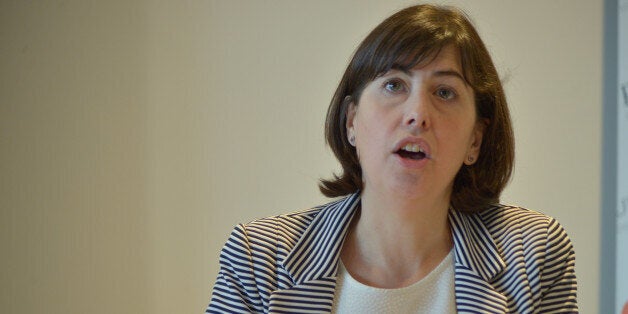 We need a new deal for disadvantaged children. The status quo simply won't do.
The facts are stark: by the age of three, better off children have heard 30million more words than their worse off peers, over half of disadvantaged five year olds are not at the expected levels to start school, and how well a child does at GCSEs is still predominantly determined by their development at five years old. Given how well understood this is, how can the government justify a huge early years investment programme which is set to make it worse.
As I've long argued, if we're serious about breaking the cycle of disadvantage and ensuring low income children have the same life chances and choices as their better off peers, we must start in the early years.
A new report out today by leading academics Dr Kitty Stewart and Professor Jane Waldfogel for the Sutton Trust once again highlights the dangerous course now set by the Conservative government which will see the better off gaining an ever greater advantage in the early years at the expense of the worse off. They warn that the government's new 30 hours scheme could entrench disadvantage and harm social mobility by widening the gap in school readiness which already exists between low income children and their peers. The 30 hour scheme will advantage the already advantaged, and leave vulnerable children behind.
The report rightly highlights the fact that this new scheme has not been designed to improve social mobility, with the new early years funding formula favouring childcare quantity over quality, with a real threat to the number of qualified teachers who work with children in maintained nursery schools and nursery classes up and down the country.
This mirrors the work I've done recently with the Social Market Foundation which showed that shockingly, of the £9billion new funding for early education and care being invested over this Parliament, just £250million will go directly to support the most disadvantaged children. Indeed, three quarters of this funding will go to parents in the top half of the income spectrum with just 22% helping the just about managing families that Theresa May purports to champion.
It's deeply embarrassing that so much of this new early years spending is going to the better off.
Angela Rayner, in contrast, laid out a strong vision for a renewed focus on tackling disadvantage in the early years in her Labour conference speech this week and I fully support her in that. There is clear evidence about what works: integrated and targeted family support services for those who need the help the most, and high quality early education.
I also support the calls by the Sutton Trust to ensure more children have access to a high qualified early years professional. Indeed, I want government to go further and scrap tax free childcare, another scheme which benefits better off parents the most, and put this money into a quality improvement fund to ensure that all children have a guaranteed high quality early years place and time with a teacher alongside fully joined up support and services that tackle disadvantage from conception to school.
Each one of these shocking statistics reflects life-chances unfulfilled and opportunities lost. It's about time the political focus shifted back to giving every child a decent start in life and I hope we will now start to see just that.
Lucy Powell is the Labour MP for Manchester Central