Numerous studies, scientists and experts have all told us we need to change our attitudes towards eating meat; specifically, beef.
Not only do cows have a damaging impact on the environment, all too often they are raised in inhumane conditions.
So how do we change what is, for many, an ingrained lifestyle?
Well, the easiest step - without going vegetarian - is to stop viewing red meat as a staple in your diet, and start viewing it as a treat. And, when you do eat it, eat ethically. Make sure you know where your meat is coming from - did the animal have room to roam free? Is it free range meat? Organic?
We might not all be sold on the idea of giving up meat completely - but we can at least eat it responsibly.
Steaks
Smith & Wollensky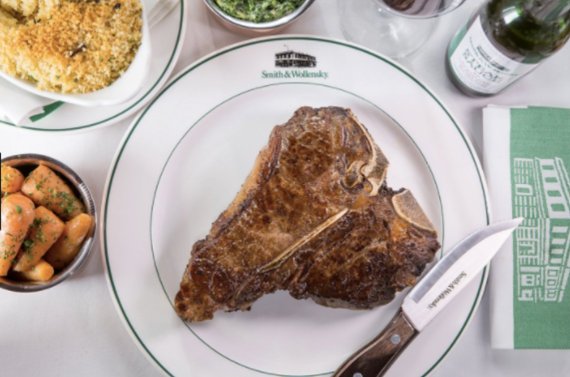 The US chain opened the doors to its stunning art deco London restaurant in 2015, and proudly promotes its on-site butchery, saying it helps the company maintain "true field to fork traceability".
The team flies out to the States to handpick the beef, which is in the top 2% in the country, while its British and Irish cuts are similarly sourced. The restaurant has worked with Temple Grandin to identify ethical abattoirs - the prominent environmentalist and animal science professor who has helped design slaughterhouses across America. Even the interior is environmentally-friendly; the floors are made from reclaimed wood from old train carriages.
Operations director Nathan Evans is genuinely passionate about the meat his restaurant serves, and, if you're lucky enough (and you ask nicely), he may even take you on a backstage tour to see where the meat ages, with a steak cuts lesson thrown in for good measure.
Hawksmoor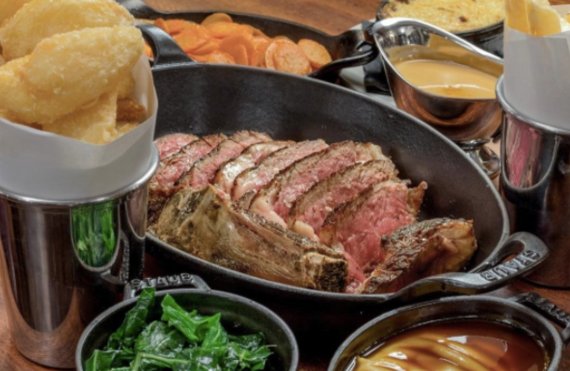 Before the first Hawksmoor restaurant landed in London in 2006, the team travelled to Japan, Argentina, Italy, Australia and Texas before realising their favourite steak came from right here in Britain. The restaurant acknowledges the issues with international beef; much of it is rapidly fattened on grain instead of grass, the cows are fed hormones and antibiotics, and kept in close confinements - all in order to keep costs down.
But the chain promises to support traditional British farming methods and work with small farms, and serving British beef sourced exclusively from Tim Wilson of The Ginger Pig. All their beef comes from grass-fed cattle, who are allowed to grow naturally and have led a stress-free life.
So you can order their potted beef and Yorkshires and the T-bone, safe in the knowledge the cow was allowed to lead a good life.
Goodman's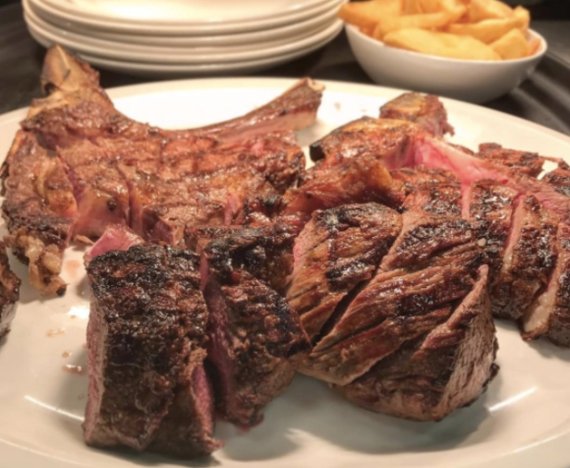 Executive chef Tim Delaney is happy to wax lyrical when it comes to where he sources the restaurant's beef.
"It's a known fact that badly treated and stressed out Cows, mean bad meat in the long run, which means, in my opinion, it's a waste of time slaughtering a stressed out animal," he tells me. "This just means tough meat. For me, it's better to send the animal away and go back to it another day."
Delaney and his team visit to all the farms they procure meat from in order to check standards are being upheld.
He buys beef from Greater Omaha Packers, Basque Beef and British beef - from the Lake District, Scotland and Yorkshire areas.
The cows from Omaha roam free on grassy terrains, but for the last five months of their lives are taken to a corn farm, where they are fed "purely on corn and water - but still able to roam around".
"This helps fatten the animal and give it lots of marbling". The abattoir at Omaha was designed by Temple Grandin - a professor of animal science and well known livestock industry consultant.
Goodman's Spanish beef supplier buys ex-dairy cows from other European countries which would normally be slaughtered at four years of age and sold as dog food. This supplier transports them to Spain and feeds them on grass for another four years - allowing them to live free range.
The British Beef, which is mainly Black Angus, are all grass fed for at least two years of their lives, and allowed to roam freely. Delaney picks each farm specifically for its animal welfare record.
Sagardi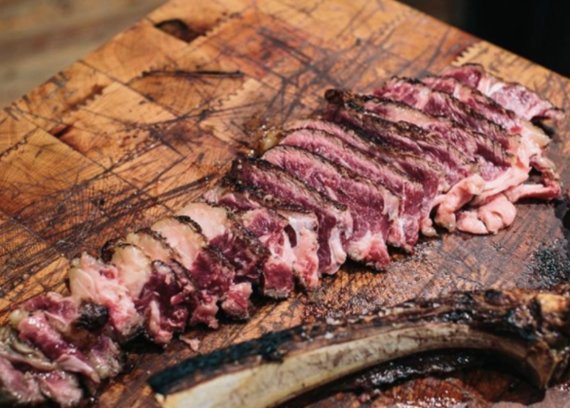 The Basque country restaurant is only too happy to share where it gets its beef from. Founder Iñaki Viñaspre also created the Slow Food Association of Catalonia - to counterbalance the grown of fast food restaurants. The Shoreditch restaurant champions the Basque style of cooking - using seasonal ingredients and cuts of beef known as "Txuletón". The cattle are kept alive, and with the ability to roam freely, until an old age - even after their productivity, whether it be for dairy or reproducing, has waned. In the UK, beef is normally eaten from cows killed at a young age.
The drawback is the ingredients are flown in daily from farm and coastal suppliers in Spain - meaning a larger carbon footprint - but you know for sure the cow you're eating as had a good old long life.
Burgers
Gourmet Burger Kitchen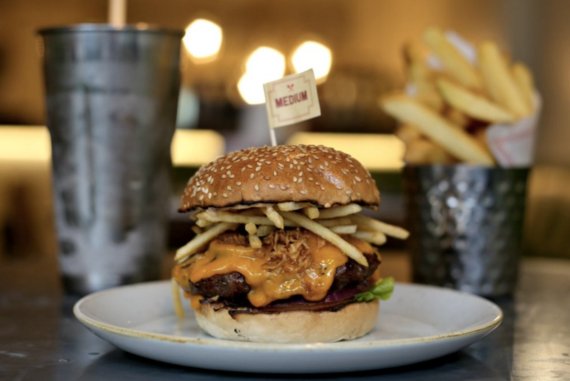 GBK proudly states on its website all beef is made from "100% prime beef, traditionally reared and grass fed on independent farms across the South West counties".
A spokesperson told me: "Our buffalo burgers are organic and come from the rather wonderful @Laverstoke"
A bit about Laverstoke farm, in Hampshire: "2,500 acres of biodymanic & organic farming, following nature and keeping it natural, healthy and happy."
The farm's website is fascinating, and full of information about organic farming and using science to aid farming.
Tommi's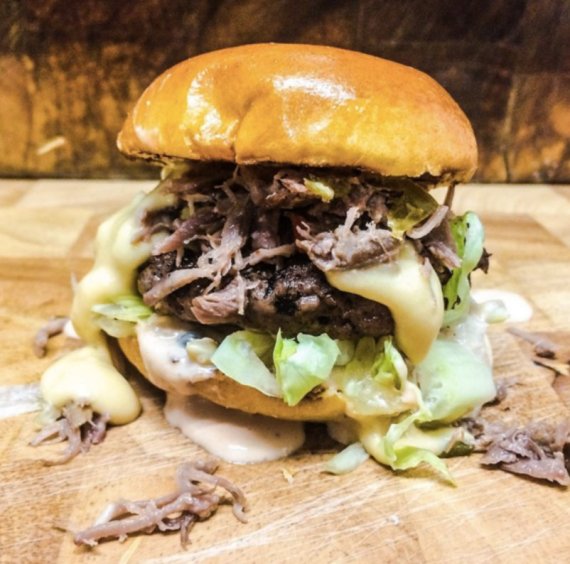 Tommi's first opened its doors in Iceland in 2004, before making its way over to London. The restaurant sources all its beef from H G Walter butchers, a family-run company providing free range and organic meat, poultry and game.
The butchers sell "pure-bred Aberdeen Angus beef, hand selected to meet our exacting standards, and traditionally reared on open pastures in Ayrshire, Scotland".
The website adds: "We buy from small specialist producers, people who share our passion for good food, and from farmers who raise free-range, organically-fed animals in the traditional way."
Bleecker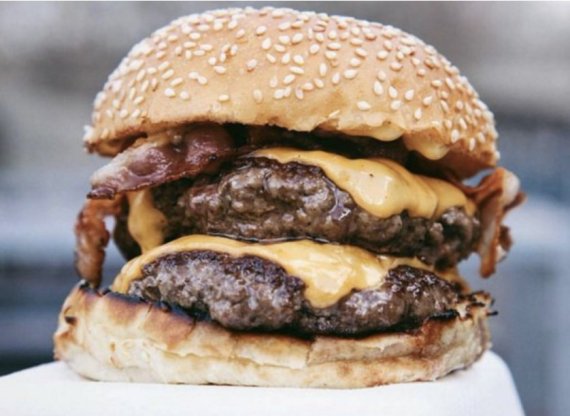 Zan Kaufman was working as a lawyer in New York when he tasted the "best burger I had ever eaten". One year later, he moved to London, bought an old food van and Bleecker St. was born.
He writes on the restaurant's website: "There is zero compromise with our ingredients. Burgers are about the beef. We use rare-breed, pasture-fed beef from small farms in the UK."
The company tells me it uses The Butchery Ltd for its beef. The butchers state on their website:
"Focused on providing tasty, native-breed, free-range, pasture-fed, dry-aged meat sourced from small farmers who care.
"Pride as a butcher, respect for the animals we kill to eat and a desire to be sustainable means The Butchery Ltd buys whole animal carcasses, butchering 'nose to tail' in the traditional manner which is done by so few these days, then adapting cuts for the modern palate.
"Meat is free-range, as chemical free as possible.. sourced directly from smaller farms or in conjunction with Traditional Breeds Meat Market."
Honest Burgers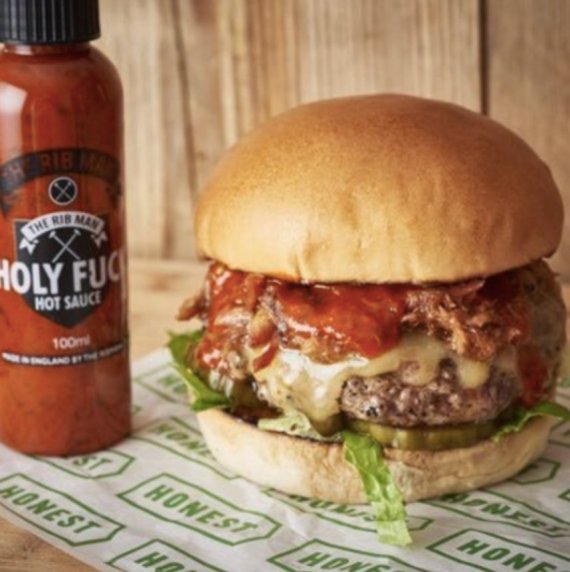 Honest Burgers first started in 2010 as a marquee serving festivals and events. Soon after, the joint moved to Brixton, and well, the rest is history.
All the beef is sourced from Ginger Pig butchers, who state: "There is no great secret to what we do: we simply raise the best animals, in the happiest of circumstances, on the finest stretch of the Yorkshire Moors we could find."
The butchers have five "freedom" commitments, which include: Freedom from hunger or thirst, discomfort, pain, injury or disease; freedom to express normal behaviour, and freedom from fear and distress.
In short: you can be sure the meat you eat at Honest Burgers is free range. However, do note the meat is not organic, you can read more about Ginger Pig's reasons not to farm organically, instead focusing on sustainability, here.
BRGR.CO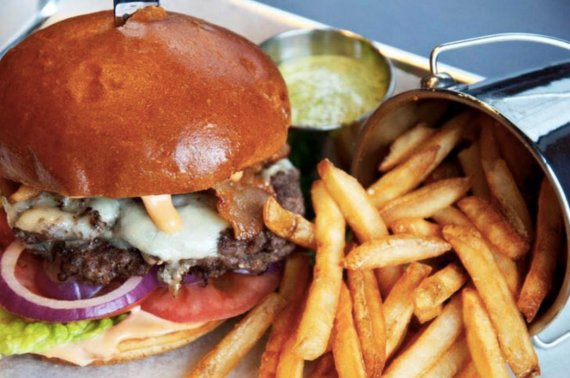 The press office has kindly informed me the Brgr.co burgers are sourced from Campbell Brothers butchers, up in Scotland, who also provide the Royal Household with meat and poultry. The butchers use beef from Buccleuch cattle which have been grass fed - and the company is proud of its "fully traceable" pasture to plate policy.