The Tory government has today announced plans to turn the popular live music venue, Brixton Academy, into a secondary school by 2022.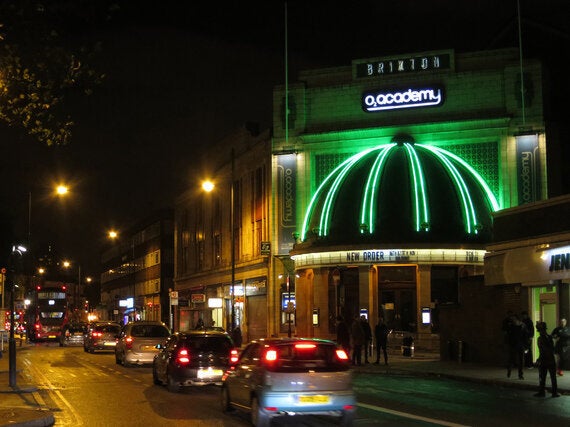 The Department of Education is expected to publish draft legislation this week which would take the power of running the O2 Academy Brixton away from the Academy Music Group Limited and put it into the hands of Lambeth Council to run as a music specialist school. Back in October, David Cameron said he wanted to make "every gig venue a school... and yes - events companies running live venues are a thing of the past".
Current Brixton Academy sponsors - the phone giant O2 - have said they're thrilled with the government's new plans: "The youth market has traditionally been a very tough one for us to crack. We can't wait to put huge pressure on our students to spend their drugs money on upgrading to the new iPhone 6S Plus. It won't fit in the pocket of their skinny jeans, but we won't tell them that."
Current front runner for the position of the new Head Teacher, Ozzy Osbourne said: "For a long time now musicians and entertainers have been wading in on issues they know absolutely f*ck all about, so I don't see why we can't run a bloody school - how difficult can it be?"
He added: "Actually, I haven't got a f*cking clue how to run a school, but I can give some tip top advice about trashing hotel rooms, how to choose which babe to sh*g after a gig, and how to bite the head off a bat without giving yourself rabies," he said.
Education Secretary Nicky Morgan has admitted that the plan belonged to former Education Secretary Michael Gove, but thinks it's a good idea nonetheless: "It's the way forward. I'm down with the kids... and if it gets me free tickets to a Norah Jones concert, then it's served its purpose."
Local music student, Indy Kidd, said she couldn't wait for the O2 Brixton Academy Academy to open: "I try my best to play guitar and smoke a fag at the same time, but to be honest, I could do with some help. Who better to teach us how to wear our sunglasses inside but the Prince of Darkness himself. I'm pumped!"
This post first appeared on Maddie Sinclair's website The Indeparent- a new spoof news website for parents. Follow The Indeparent on Facebook and Twitter.