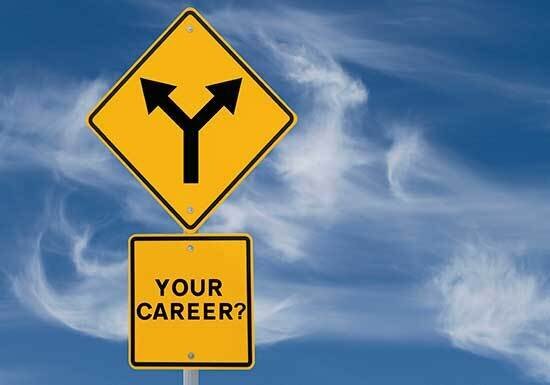 Redundancy - the silver lining. New business opportunities are rising
The corporate employment landscape just got a whole lot bleaker. Redundancy - the silver lining shows how new business opportunities are rising.
With the CBI predicting that 43,000 more jobs will disappear from the financial services sector alone in 2013, the employment landscape for anyone seeking acorporate job in the foreseeable future just got a whole lot bleaker. The reality is that more professionals are going to be exposed to redundancy / layoffs both sides of the Atlantic.
For the rest of us, is this yet more evidence that the British economy is mired in the swamp of the downturn from which it can't climb out?
But, while each lost job is a personal tragedy for those concerned, there is an alternative and more positive point of view that sees redundancy and mass firings as not quite the negative and catastrophic events they may initially seem.
In any major economy, from time to time disturbances will occur, as restructuring triggered by one event or another takes place. For many, that event was the financial crisis of 2007 − 2008, a time that saw the financial sector, fuelled by excess and injudicious lending, exposed to harsh spotlight of reality, the impact of which ripped through the rest of the economy.
But while some still hanker for the 'golden corporate age' pre-'07, the hiatus we have experienced since has given rise to the opportunity to create a new UK business model, one that's in keeping with the needs of a globally connected, fast-moving world.
So while there are obvious short-term downsides to the corporate sector's contraction, there are nevertheless also considerable opportunities for those who are ready and willing to reach out to take them, and there are already signs that many are doing just that.
That contraction has forced many who would otherwise have carried on working long-term for a large organisation, to reassess where they are and to consider an alternative future.
Perhaps not surprisingly, a recent survey of HR directors revealed that they believed over one in five of their current corporate employees would be looking for a new job in 2013, with their top performers among them.
It seems that while many were willing to put up with uncertainty in the short-term, perhaps believing, or deluding themselves, that things were about to get better, they've now had enough.
Perhaps they saw themselves only as marginal candidates for redundancy, but now realise that they too are probable, if not certain, casualties of it.
And there are others who are not attempting to get through the corporate door at all. Capable and well-qualified, seeing the lack of job security within the corporate sector, and disenchanted by the collapse of values and ethics in big business, they have decided to pursue their fortune elsewhere. However, with the green shoots showing only in a few parts of the economy, for them employment prospects are still lacklustre.
All this is creating a climate of change, in which more and more people are beginning to see the potential of going into business for themselves and becoming part of a breed of New Entrepreneurs, post-corporate and even pre-corporate employees who have the potential to establish successful niche sector businesses.
So, as large organisations shiver, they release from the constraints of the corporate environment a wealth of highly competent, qualified and experienced people, a fresh generation of business men and women who can inject fresh ideas and new ways of working into the world.
Among these New Entrepreneurs will be those from the higher echelons of management taking early retirement, as well as those from the lower managerial slopes.
And since the businesses they will establish are, thanks to the power of everyday technology, likely to be highly adaptable and light on their feet, they'll be able to enter new markets quickly and to their advantage, in ways that overweight and slow-moving corporate dinosaurs never can.
This is vital in a world where businesses need to be highly responsive to the demands of their customers and clients. The increasing success of the New Entrepreneurial business will in turn inspire others to do the same, creating an economic momentum that's not just ideal for many thousands of individuals, but for UK plc as a whole.
Please do include a live link to my website and the following attribution:
Maite Barón 'The Corporate Escape Coach™' helps professionals break free of the corporate rat race by going from being an employee to become self -employed, ultimately starting up a business and becoming New Entrepreneur. You can find useful resources, sign up for free reports and read more articles at http://www.MaiteBaron.com