It looks like Miley has decided to dominate the news. Whilst journalists and bloggers worldwide are not yet done with commenting on her raunchy VMA performance, Miley stirs things up with her new video Wrecking Ball.
On the background of an unexciting pop-song, allegedly talking about her sometimes-beau Liam Hemsworth, you can contemplate Miley successively writhing naked on the demolition device, orally pleasuring a sledgehammer, and touching her buttocks while lying in her undies on the concrete debris. The awkwardness of her performance is topped off with the fake tear rolling down Miley's desperate, immaculately made-up face, and an incomprehensible self-slapping.
The problem with the Cyrus's new clip is not its risqué visual; former Hannah Montana is hardly the first tween star trying to reinvent herself by gambling on her sexuality. The trouble is that the video directed by the "edgy" fashion photographer Terry Richardson displays a woman totally stripped of her own passions and desires, and converts Cyrus to wank material.
His photos may have a singular style but in Wrecking Ball, Richardson's interpretation of female sexuality is disgracefully reduced to a teen-porn aesthetic. One can hardly imagine real-life young women exploring their desires by simulating fellatio on garden implements, or sitting astride a giant ball of metal whilst treating its chain like a stripper pole.
Cyrus's decision to collaborate with Richardson likely falls within her attempts to out-naked Madonna and Lady Gaga. After "making history" by rubbing her crotch with a giant foam finger and twerking on Robin Thicke, Miley is sending yet another important message to young women: the best way to get noticed is to embrace your sexual objectification. And it works.
Only two-days-old, the video has already been viewed over 46 million times. It has also broken the record, previously held by One Direction, for the most views in one day on the Vevo music network. It remains to be seen how many will convert their voyeuristic interest into purchasing Cyrus's music albums or tickets for her upcoming tour.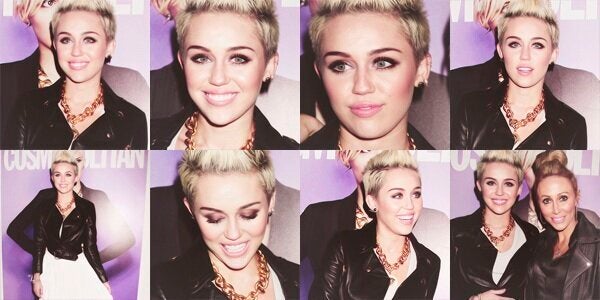 What do you think about Miley's new video?