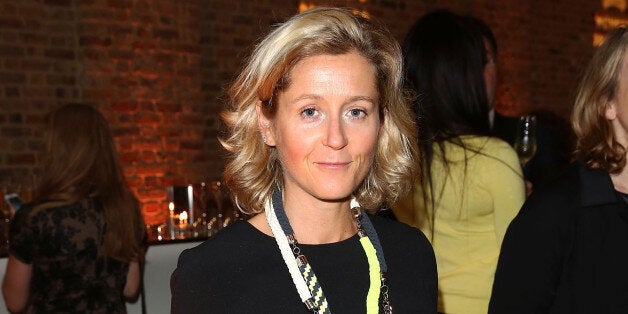 "Never let a good crisis go to waste", decried Winston Chuchill. A sentiment I was reminded of via Doteveryone CEO Russell Davies in the turmoil of the last week.
These are particularly poignant words in light of the vote to leave the European Union. I cant be certain but I imagine that a high percentage of the Leave voters would cite Churchill as a powerful force for good and a great leader. This same Churchill was one of the key proponents of a united Europe and in 1948 made a famous speech saying "we hope to reach again a Europe United but purged of the slavery of ancient times - a Europe which men will be proud to say "I am European".
I voted Remain. I did some bits and pieces for the campaign but on reflection they were not the right kinds of things. I contributed to letters declaring various points of view, did some tv interviews and debated at some events. Clearly, the metropolitan elite like me banging on was at best irrelevant and at worst harmful.
I am very disappointed for the UK and for the other countries in Europe who have to sort out the mess we have created. I am angry at the exaggerations told by the Leave campaign and I am angry at the casual way the government structured and set up such an enormously important decision.
At seismic moments, I find the ever-changing role of the Internet fascinating. I was drifting in and out of sleep the night of the vote but it never occurred to me to turn on my TV. I followed the results by listening to the radio online and looking at Twitter. It was odd seeing an initial wave of reassurance by commentators, then some incredulity, then surprise, then depression.
For breaking news and live updates, nothing beats Twitter (OK, I might be a bit biased as a new non-executive to the company) but as events unfolded it was also notable that the long list of resigning Labour MPs chose to break their news on the platform. Walking past newspapers in shops on Friday was like walking in a timewarp as events were unfolding so fast that the printed static headlines looked somewhat absurd. Over the course of this week the online petition to hold a second referendum has gained over three million signatures and events of protest have been organised via Facebook groups. As I write this I saw an email about a newly launched website savinglabour.com and the the number of visitors to read Boris Johnson's Telegraph column and visit his site the moment it went live on Sunday was huge. It feels as though the scale of the political shifts mean that the people are using the Internet to react and organise like never before.
As soon as the results were decisive, UK tech sector representatives kicked in with some excellent and collaborative thinking about what steps can be taken to mitigate some of the potential fall out.
As you would expect from a sector peppered with entrepreneurs, there is a level of optimism and belief that there is opportunity even in turbulence, that I find inspiring. One in five tech companies in this country is started by an immigrant. There are lots of suggestions about what the sector should be doing to keep talent motivated as well as being able to find the best people. It seems that access to skills as well as, unsurprisingly, access to the single market are key concerns for the start up community. It's vital to help uk tech businesses continue to grow - it's not rocket science - the Internet economy is the future and we must support it.
But, It's not only the commercial tech world that I feel could help us in this new landscape.
There's now more reason than ever before to use the Internet as a force for social cohesion and community building. I believe that this needs as much focus as the commercial world.
Specifically, we must address the 10million adults with no digital skills. We must make sure everywhere has high quality and affordable Internet infrastructure and we must help the social tech community scale and grow.
Too often there's no incentive to 'start again' with government and civic infrastructure, things are patched up, problems are postponed and everything is nudged into the next fiscal year. If we want effective, trustworthy digital services, we have to stop doing that. We need to rebuild them using the techniques and technologies of the internet age, not with the hubris of grand IT projects but with the humility of service design.
We should think big but start small and prepare to scale. When (or if) we separate from Europe we must take the opportunity to redesign our civic infrastructure around our users - not just re-implement the hodgepodge we've got now.
To me it's time to position definitively the UK as a robust modern digital economy.
Arguably, the leave voters choice was due in part to the impact of no industrial plan for rural and poor communities. There is a huge opportunity to complete the job that has been started by two successive governments. We need to move from start ups to scale ups and crucially embed a much deeper deep use, understanding and universality of the Internet.
Tech used well can unite -and not only a community of metropolitan elite.
Let's not waste this crisis.
Related