Since the rise of the internet and, in turn, social media, it has never been easier to start your own business. You can launch a website in minutes with some free online software, and then share it with hundreds of friends on Facebook. But does this make it a business or is it just a hobby?
Over the past five years, I've been helping small businesses to become more successful. Over this time, I've had the opportunity to work with many different people - those who already run established, profitable businesses and those who are just starting out. There's no better feeling than seeing these companies succeed, but understandably, it doesn't always go the way we hope.
People start businesses for many different reasons; some start them out of big goals and aspirations and others, out of sheer desperation. Although no two businesses are the same, there are a few mistakes people make that set them back. Likewise, there are also a few common practices that will give a better chance of success.
Some people would have you believe that money isn't important. They say things like "money can't buy you happiness" and "money isn't everything". While I agree that money shouldn't be the end goal, it's still crucial; especially if you want to continue to run a business. But the truth is...money will only get you so far.
There is a more powerful tool when starting a business and it's not as scarce as money.
I'm talking about passion. I'm talking about doing what you love and charging people money to do it. I know it sounds like a like a pipe dream, but it's not that uncommon. As you will see from this article, there are lots of ways you can do this for yourself.
That being said, following a passion just because you enjoy it, doesn't make it a viable business. I've seen many people lose money creating products and services that nobody wants, just because it's something they enjoy. The trick is to find the right balance between the two.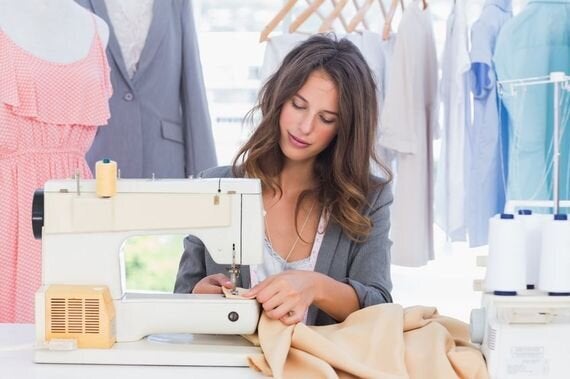 How Real Businesses Were Created From Hobbies
Many businesses started out as hobbies which are now highly successful. People are taking their favourite pastime and making money from it because they love what they do, and there is a demand for the product.
For instance, Nick Pourfard started Prisma Guitars, where he makes custom made Guitars using old skateboards and sells them on his website. The idea was based on his love for skateboarding and music. He was able to design a business around his passions.
Reggie Johal runs an international health and fitness website. After playing American football when he was younger, he decided to use his passion and knowledge for sports to create a business where he could help others with their fitness goals.
Marketing expert, Gregory Ortiz has always had a passion for graphic design and marketing. He left his day job in 2014 to follow his dreams. He now runs a successful digital marketing agency in New York, where he teaches people how to market their businesses and he owes his success to following his passion. Now he's able to do what he loves and charge handsomely for his services.
Home decoration blog, Homesthetics was born from a love of arts and crafts. Now they teach people all over the world how to create DIY home decorations on a budget.
The clothing line, Something About Elizabeth, was brought to life because of an obsession with Fashion and a gap in the market. They now sell their products in multiple outlets throughout Europe and are growing at a fast pace.
All of these examples would have never been possible without that constant driving force that comes from loving what you do.
Money alone will not give you the life you want and also passion alone will not make a successful business.
Combining your skills and passion with a basic understanding of business is the best way to form a profitable venture that you can enjoy for years to come.
Don't wait until it's too late to find your passion in life. Make a conscious effort to live with purpose and don't stop until you wake up each morning with a smile on your face.