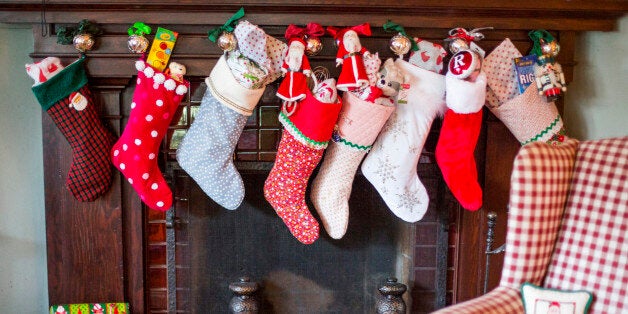 This Christmas we accept invitations with a warning: there are lots of us. Our rumbustious family has three extra children, who have been in overdrive since the first day of December and are likely to self-combust well before Christmas Day. Forewarned is forearmed, and we give our family and friends the option of making other plans, if they value their sanity. The season is young, but we have all been included in the festive fun so far.
We've done the full round of Christmas fayres and nativity plays, and spent something akin to the UK's foreign aid budget on lucky dips, raffles and tombolas. Christmas cards are being sent to us with the children's names included, which is a joy, and they are coming home from school and other activities laden with their own cards and tinsel-covered bounty. Keeping track of the new friends who have been so generous and inclusive requires no small amount of determination and persistence.
As foster carers at Christmas, we take our place among parents and grandparents watching the children among the Marys and Josephs, dressed up as mice or angels. We see the love and sense of pride in the faces of mums and dads, and make sure that our little'uns can see us in the audience, so they too can be reassured that there is someone who cares. We take photos, and collect the programmes, which will find their way into memory boxes and albums for when the day comes, as inevitably it will, for them to move on.
In our effort to give our foster children the Christmas that all children deserve, and swept along by the sheer busyness of it all, even we sometimes forget the transient nature of the lives that we have created for them. Then, in an unguarded moment prompted by an innocuous anecdote or remark, we are reminded that we are only foster carers, and that these children are in our care while people we have never met decide their futures. As we gather around the Christmas tree, in our warm and loving home, somewhere there is a child spending a miserable day, living in fear, unaware that by this time next year he or she will be with us, taking the place of our current charges. It is a sobering thought.
Christmas is complicated, in foster homes. Our children are celebrating with people who were unknown to them only a few months ago, and may not be part of their lives for many more weeks. Emotionally, a part of them is with the family and friends from whom they must live apart. Their memories are of Christmases quite unlike our own. One day, this Christmas and the family who gave them a home, and cared for and loved them, may just be another memory.
Christmas is also a time to look back on the year that is coming to an end. Our foster children have achieved so much in such a short space of time and it does us good to reflect on the journey they have travelled. They are confident, sassy, polite, kind, generous and caring. They are popular with classmates, who cannot begin to imagine the lives our children have left behind.
From our own perspective, these past 12 months have been challenging and relentless, even bruising at times. It is no small thing to take in three young children, while dealing with the stuff that life randomly throws at you. But there have also been many moments of great joy and happiness. My abiding memory of 2016 will be of a newly-discovered community, on our own doorstep, who have extended a hand of friendship to our children, and by extension to us, when they might reasonably have carried on with their own busy lives. Out of despair, comes hope.