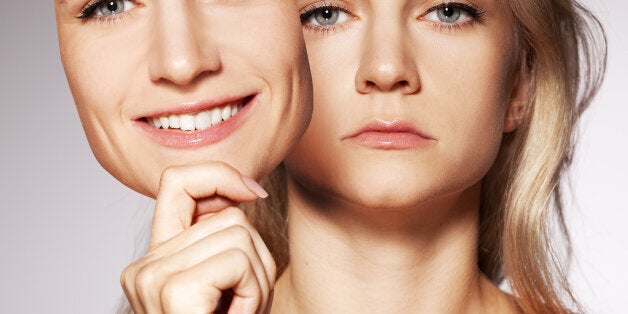 On a Saturday morning in early Spring I join parents at the village primary school to renew a playground that has fallen into disrepair. We cut trees, repair pathways and light a bonfire with the debris of winter. In a different age, this would have been a job for the council. But as a consequence of austerity the playground has been out of bounds since before Christmas until now, when parents have come to the rescue.
For me it is a rare opportunity to repay, in some small way, the kindness shown by the school, and by the local community, to two of our foster children who were given places when they came into care. They have benefitted from exceptional support from teachers and staff, and have made many friends in the village.
Yet as I stand among the mums and dads for a commemorative photo at the end of a day of hard graft, I feel a tinge of sadness. For I am reminded that I am here not because of a son or a daughter, but on behalf of children who probably will be gone in a matter of weeks. Once they have moved on, to their forever families, our connection to this school, and to these parents, will be severed. Come the autumn, you probably will find us at a school gate, in another neighbourhood, in another town. We will build friendships with another set of parents, for the sake of our foster children, and learn to navigate a new set of sensitivities.
Foster carers are masters of disguise. For the past 15 months we have been the 'parents' of Afro-Caribbean girls, immersed in a world of princesses, gymnastics, swimming and Team Unizoomi. In the previous placement, as carers for a lad with autism, our lives revolved around carpentry and painting. In the past we have joined parent and toddler groups, been mum and dad to a new-born, and brokered the peace with the policeman who brought home our runaway teen.
With each placement comes a new cohort of professionals - social workers, health visitors, legal guardian, GPs. But we also are introduced to extended and often complex birth families, to friends old and new, and to the parents of friends. We learn new school runs and hitherto unknown neighbourhoods become focal points in our lives. Our weekends are punctuated by social events with families who were strangers to us until a few weeks ago.
Currently, one of our closest allies is the hairdresser who has taught us all we need to know about Afro-Caribbean hair, and every few weeks patiently attends to each of 'our' girls. I had walked by her salon twice every working day, without ever thinking that one day she would be coming to our rescue.
Caught up in the sheer busyness of it all, it is easy to forget how transient it is, no matter how experienced you are. I firmly believe that the most successful and effective foster carers are those who connect with the random communities that coalesce around a placement. You can't expect another parent to invite your foster child for tea, or to a birthday party, unless there is real empathy. It is challenging emotionally, but the rewards can be transformative for a child in care who has lived in fear and without friends.
But when the placement ends, so too do most of these hard-won relationships. We must get used to life without children who have been part of our family for months or even years, but we also say goodbye to people who we have come to think of as friends. There are, always, sincere promises to keep in touch but we understand that once the foster children who were the common link have moved on, it is unlikely to happen.
What becomes of those friendships unconnected to foster care? I fear that they also do suffer, despite our best efforts. Old friends whose sons and daughters have grown up and flown the nest struggle to connect with a makeshift family of toddlers. Their social lives no longer orbit around farm parks and play centres, nor must they wrestle with broken nights and early mornings. We can't expect them to fall madly in love with each of our foster children, in the way that once they connected with our own daughters. There are concerns in our life that we cannot share with them, and which widen the distance that grows between us. It is easier to adopt another disguise, and pretend that all is well, than to challenge them with the reality of fostering.
The emotional burden of care weighs heavily on all those of take responsibility for a vulnerable human being, whether you are a nurse in hospital, the parent of a child with disabilities, or a husband whose wife has succumbed to dementia. The impact on foster carers is rarely discussed in the same way. We should cast aside our disguise, and tell it as it is.