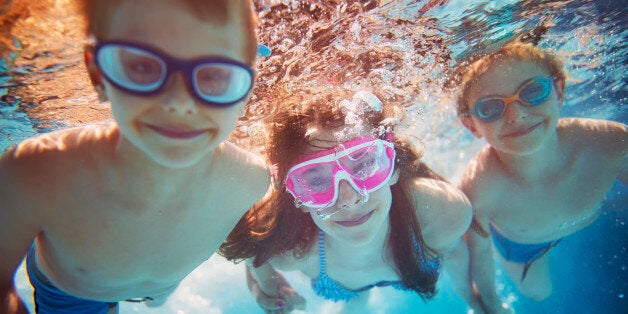 Mums and dads are counting down the days to the beginning of the school holidays. At the school gate, all conversations seem to revolve around summer getaways with the children, mixed with anxiety about childcare arrangements for when work intrudes. Grandparents, aunts, uncles and even neighbours will play their part.
Our own children are grown up but the summer holidays loom large in our lives. We are foster carers, and we want the children in our care to look forward to the break with the same degree of excitement as their friends. We want them to return to school in the autumn refreshed and bursting with stories about a wonderful, happy summer to share with the class.
But the long summer holidays present unique challenges for foster families, and for children and young people unable to live with their own families. This is particularly true when a permanent arrangement has yet to be agreed, so living arrangements are temporary, as is the case for thousands of looked-after children.
When school shuts down and after-school activities take a break, the harsh reality of living in care can be overwhelming. Separated from classmates as well as their own families, and without term-time routines to fill the day, life can feel lonely and unforgiving.
For many children and young people in care visits to grandparents, aunts and uncles, and cousins are out of bounds. They are likely to be placed some distance from the family home, so contact with mates in their old neighbourhoods is often lost and frequently discouraged. And while children generally are able to enjoy carefree days out with mum and dad, children in foster care are limited to parental contact sessions in the company of a social worker or specialist supervisor. These are unlikely to be the happy-go-lucky play days of idyllic summers.
Young people trying to follow the process that will determine their future have the added frustration of knowing that little or no progress towards a resolution will be made during the summer, when children's services and the family courts seems to be on hold for all but the most urgent business.
Foster carers must navigate a way through the summer without the networks that typically support mums and dads. Relatives are sometimes willing but unable to help, either because of formal restrictions or because the children do not know them well. Foster carers may not have had time to form trusted relationships with other parents before the holidays begin, which makes organising summer activities difficult.
Foster families planning to take their foster children on holiday can face significant hurdles, particularly when a youngster's long-term future remains undecided. Parental consent, when it is required, cannot be taken for granted. Trips abroad with children of different surnames are likely to meet frequent challenges from authorities concerned about the relationship. And whether you opt for a staycation or a foreign holiday, securing accommodation that is both appropriate and affordable is a logistical nightmare.
If I paint a particularly bleak picture of a typical summer in the world of fostering, I apologise. Yet these are some of the concerns that preoccupy the UK's 55,000 fostering families as they prepare for the end of term. This summer they will carry much of the burden of caring for society's most vulnerable children alone, with little help from their communities. I just thought you should know.
We have been foster carers for almost nine years, and some 12 children have been welcomed into our family for significant periods of time. Some of our happiest memories of foster care are of summer holidays spent with children and young people discovering the joy and beauty of a world they had known only as toxic and threatening. We strive to create the happy memories that will nourish and comfort them as they continue their journey.
We will spend this summer in the company of two children whom we expected to be a step or two closer to their forever family. They end this term not knowing whether they will return to their beloved village school in the autumn. One is too young to understand, but the other asks questions to which there are, as yet, no straight answers. After 18 months as part of our family, this will be a defining summer, for them and for us.