Many people ask me what makes Peruvian food so exciting? Well continuing my posts regarding this question, this week I'd like to answer by talking about Peru's dynamic and just incredible restaurant scene.
Peru's restaurant scene has exploded. Whenever I travel there I visit a ton of new and favourite restaurants. Lima, Arequipa, Trujillo, Iquitos and Cusco are just some of the key cities with a huge variety of phenomenal restaurants showcasing cuisines and creativity from our many cultures. Our capital city leads the explosion, but I wouldn't say that you can find every international cuisine there like you can in say London or New York. Lima doesn't need to. There is so much to choose from in Peru, that Lima and other cities are concentrating on their own internal influences, ingredients and dishes. Peru's gastronomy has been sought by great chefs from around the world. Alex Atala, Mario Batali, Rene Redzepi and many more chefs have been travelling there in the last couple of years just to check out the restaurants and there are three restaurants in Peru that are in the world's 50 best restaurants awards.
On my last trip I visited 42 restaurants in two weeks. I usually try to go to two or three restaurants per sitting and discover new things about ingredients, dishes, service, décor and vibe in each restaurant. Notable favourites last time round were La Onceava, La Picanteria, Limo, Amaz and Mi Peru. La Onceava was full of atmosphere, phenomenal regional and Afro-Peruvian dishes. La Picanteria with its funky décor and large plates blew us away. Flavours to die for in their ceviches and main courses from Chef Hector Solis. Limo in Cusco with its Peruvian fusion or post Novo Andino creations by Chef Coque Ossio kept that spirit alive. Amaz, by one of my favourite Chefs Pedro Miguel Schiaffino with its focus on Amazonian food was fascinating and Mi Peru, one of Lima's friendliest family restaurants that specialises in crab broth was simply stunning. Atmosphere, culture, and history all blended into one.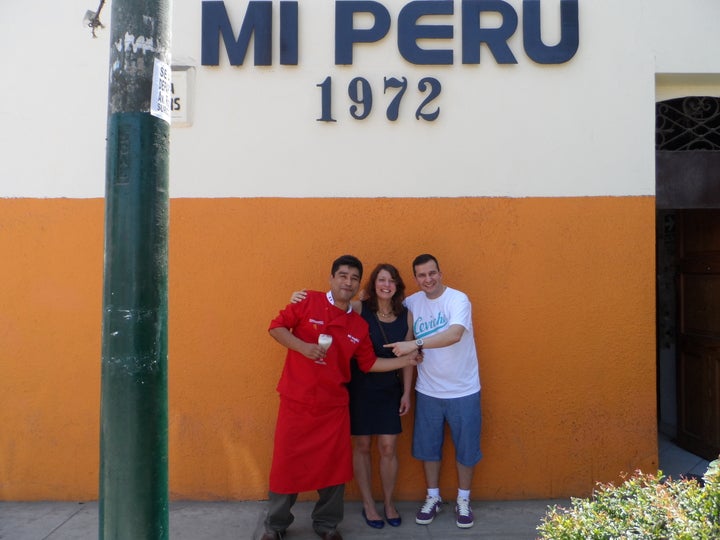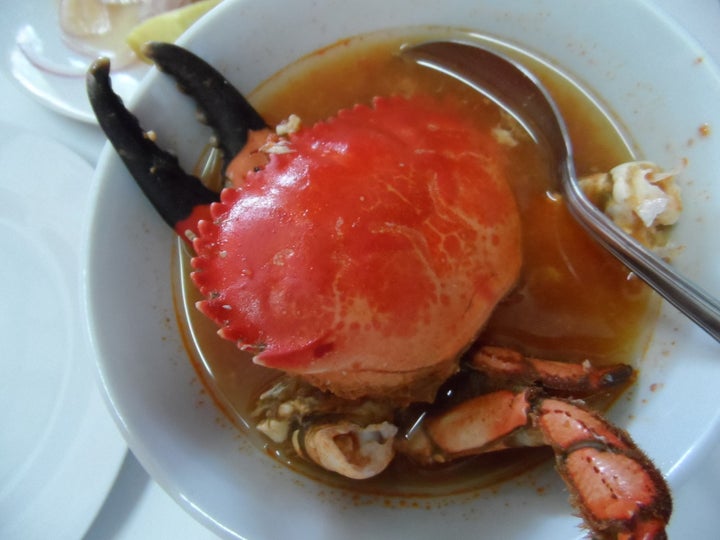 But there were many more. To try all these restaurants in a short time plus in one of the most traffic dense cities in the world I divided each sitting by area: Miraflores, Chorrillos, Barranco, Surquillo, La Victoria, Lince, San Isidro, Pueblo Libre, Magdalena - it seems there are fantastic restaurants in almost all neighbourhoods of Lima. Next time you are there I recommend you start by trying the ones I've recommended here
It's no wonder that people are nowadays choosing to stay for two nights in Lima just to eat at the many great restaurants there. Previously Lima was known as a dirty and dangerous city, but like a flower in bloom, its petals have opened, its streets have been cleaned up, they are much safer, its beautiful colonial balconies restored, beaches have started to be cleaned up, park and town squares have been rebuilt and are well kept and its people continue to be some of the warmest and friendliest of any capital city in the world. No wonder as a result of these factors and its extraordinary restaurants, it's second only to Machu Picchu in terms of destinations.
Many of these restaurants, their owners and their chefs continue to be a huge inspiration and help towards our work in the UK and our mission to bring the best Peruvian food here. To that aim in july this year we are launching a pop up restaurant tour that will travel for two weeks around Britain visiting towns and cities presenting our ceviche pop-up restaurant. Some great guys are on board to help us collaborate - we are partnering with Mark Greenaway in Edinburgh, The Ethicurean in Bristol, Rick Steins Seafood School in Padstow, Mr Scruff's Teacup in Manchester and many more.