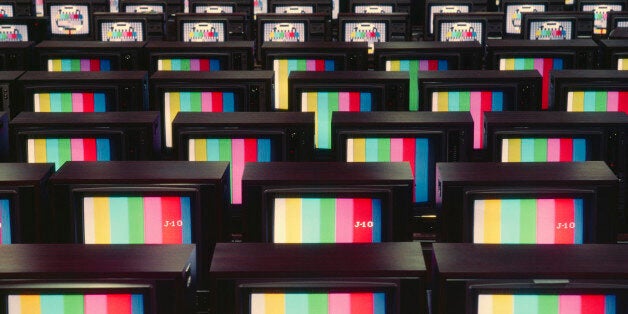 It seems a slightly odd thing that a twenty-something like myself could get genuinely excited about a series that features characters who are now all in their fifties. But this is Cold Feet, a drama that transcended genre and struck a chord with people of all ages during its original run from the late nineties to early noughties - not to mention the fact that it has out shined ITV's subsequent attempts to recapture its magic in the form of ratings.
It's unsurprising that ITV decided to revive the series, despite natural concerns about whether the series would work in 2016. The dream sequences and surreal camerawork were ground-breaking back then and have since been cited as an influence by many contemporary screenwriters, including Emmy award winning Danny Brocklehurst, but would the same devices now seem dated and out of place? The prospect of commissioning yet another copycat drama that isn't quite as good must have seemed counter productive to ITV when it would be so easy to bring back characters we know and love.
There is pressure to match the brilliance of the original series because we look back on Cold Feet warmly and remember the critical acclaim. Crucially, the characters were all thirty-somethings and the show was a rarity in that it catered for a younger, more cosmopolitan audience. Thirty-something lives were actually being portrayed on TV and were the centre stone of the storylines, so in shifting the focus to what the characters are up to now they have 'grown-up', there is a sense that the series' uniqueness could have gotten lost.
Feeling slightly nervous, I tuned into the first episode and was instantly drawn back into the narrative as though thirteen years had not passed. Using a similar montage sequence to that of the original pilot episode, with even the soundtracking echoing it, we were guided back into the characters' lives in a way that felt natural with just the right amount of nostalgia. The slightly wacky camerawork and dream sequences are much more subtle but the downplaying of this element adds more realism to the storylines without losing it's playfulness and ability to communicate the characters' inner-most feelings.
There is no reason why the characters' lives shouldn't still make excellent drama just because they've grown older and, unlike the original series, they are now more assured of their relationships and themselves. As a result, the characters are more complex and the scope for stories is now even wider. Adam is a father and trying to learn to parent his teenage son who has grown up without his mother. Pete comes to the realisation he is clinically depressed while Jenny juggles her job at a hotel, and caring for her mother and her husband. Karen is enjoying being single and holding her own in a successful career in publishing, while David has re-married into a relationship of convenience with his lawyer Robyn.
While the show's portrayal of some social issues were somewhat inaccurate, including Rachel's developing of Asherman's Syndrome after having an abortion, the new scenes in which Adam suddenly realises that Pete is suffering from depression are raw and very, very real. Up until that moment, the audience have all the signs of depression in front of them but could be forgiven for just assuming Pete was going through a 'rough patch'. Much like real life, depression is not always visible to the naked eye and is often quite undramatic and triggered by the completely mundane.
For me, the writers of Cold Feet have captured the sense of worthlessness you can feel during depression perfectly and the sequence that sees Pete jumping off a cliff was a chilling reminder of the power it can have on someone. Although it was revealed that his jump was all a figment of his own tortured imagination, in true Cold Feet-style it used the dream-sequence to shine a light on how close Pete was between life and death as even the tiniest events trigger mood swings.
Poignant, warm and funny all at the same time, Cold Feet picks up from where it left off and remains a gripping drama that connects with everyone, telling stories relevant to us all.
Popular in the Community