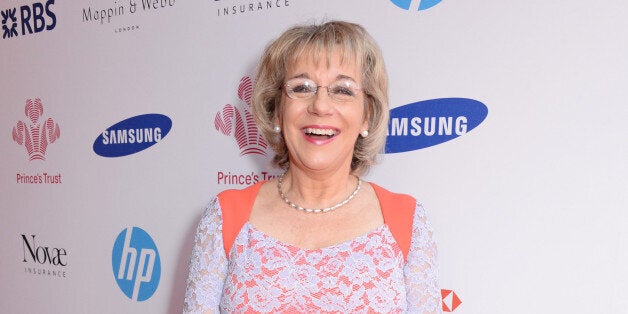 Dramatic changes in the UK's political climate in recent weeks have had a profound effect on everyone, both young and old. Naturally, there is an air of uncertainty about the future and it's unsurprising that recent polls show anxieties have been particularly felt by the younger generation.
Over the last few weeks I have spent time listening to a variety of young people to try and gauge their perspectives on their futures. One of the biggest concerns I've heard is the lack of opportunities available to young people and a fear that ongoing economic uncertainties may make it harder for the next generation to find work. We simply cannot allow this to happen. The challenge is even harder for those young people who don't have the support or practical networks to help them on their way. So, we must continue to invest in the talent of tomorrow to ensure that our young people are given the tools they need to build a future they deserve.
Today, to mark our 40th anniversary, The Prince's Trust has released a report which illustrates how social immobility can be linked to a lack of "inherited opportunities". In fact, 44% of young people from poorer backgrounds said they didn't know anyone who could help them find a job, compared with 26% of their more advantaged peers. Without the right support, disadvantaged young people are falling further away from the jobs market and risk being left behind. These young people need our help and it's crucial that communities and organisations within the public and private sectors work together to deliver that support.
The report also documented the impact of our work over the last 40 years. We are extremely proud of what we have achieved, having helped hundreds of thousands of young people break down barriers and gain the confidence and key skills essential to helping them into work or education - but we also know there is so much more to do. Over the next few years The Prince's Trust aims to extend its scope to support even more young people and as well as redoubling our efforts in the UK, we will continue to expand our reach around the world through Prince's Trust International.
To achieve our goals we need to be innovative and open to change, and listen to what young people tell us. Over the last four decades, we have developed and refined our programmes and altered our focus in accordance with shifts in the political and economical spheres. Being flexible is a core ingredient to our work, especially when it comes to responding to the individual young people we support. All of them have potential and it's about giving each of them the individual guidance and training they need to fulfil it.
These are young people like Adrian, 19, from South Wales, who experienced a turbulent childhood and adolescence. Adrian was placed in foster care from a young age and changed homes multiple times, leaving him confused, unmotivated and lacking self-esteem. With support from The Trust, Adrian secured permanent work, enabling him to move into his own flat and develop ambitions for the future. Adrian, like so many others, is living proof that our approach works and we want to continue to help others like him climb the ladder to success.
We believe that everybody deserves the opportunity to follow their passion, whatever it may be. We also know that so many young people have to grow up without guidance and structure. We will continue to provide the support needed, as we have for the last 40 years, to empower young people to be the architects of their own future.