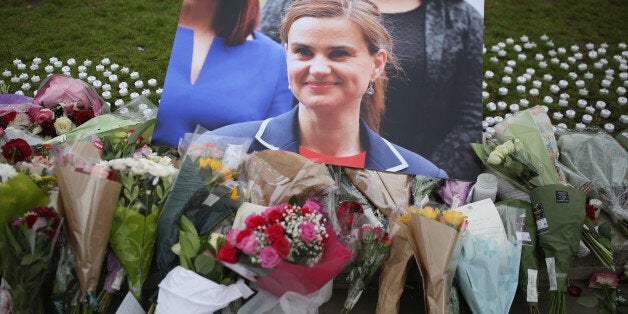 Jo Cox, who has been taken from us so cruelly, was a brilliant politician, tireless campaigner for social justice and friend to all who knew her. Jo lit up any room she walked into, with her warmth, wit and wisdom. The Labour Party has lost one of our brightest and one of our best.
Jo was brave and tough. We spent a lot of time together discussing the horrors of the Syrian refugee crisis and I was thrilled when she was one of the first people to back me in last year's Labour leadership campaign. Jo was unflagging in pursuing urgent questions in Parliament on the refugee crisis and launched a cross party group to achieve the changes she wanted to see. She was dogged in her pursuit of humanitarian relief for rebel-held areas in Syria, and was the first MP to call for air drops to stricken communities. Colleagues across Parliament will be aghast at her cruel and senseless murder.
Jo's office, which she shared with Stephen Kinnock, was on the same floor as mine. The two of them were crammed into two small rooms with their staff and whenever I stopped by, I teased them that it felt like a California tech start up, two small rooms where bright young things were cooking up new ideas for the future of our country.
Jo's Labour family is shocked to the core that such a vibrant, dedicated, warm and exuberant woman can be snatched from us in an instant. Jo fizzed with life, energy, and compassion.
Jo's husband Brendan has urged us all to fight against the hatred that killed her. I know that he and their children will have all the love and support that our party, and our country, can give as they face a future without the wife and mother they loved.
One night cycling home from Westminster, I decided to try and keep up with a younger, fitter women who was cycling down the Embankment. I drew level with her at the first set of lights and we both burst out laughing when we recognised each other. I told her I couldn't keep up with her and she should get going back to the boat, to Brendan and their children.
Ride on, Jo. Ride on, sweet sister.
Mary Creagh is the Labour MP for Wakefield
Related