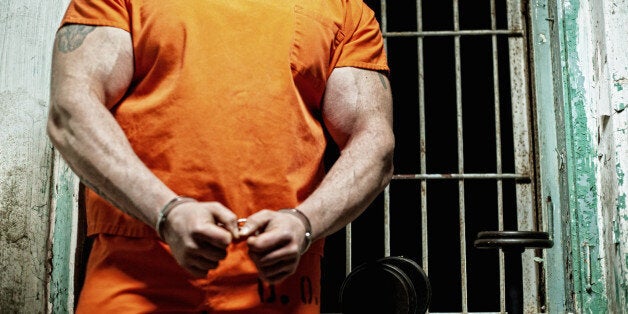 The Secretary of State for Justice Liz Truss presented her Prison Safety and Reform White Paper this week. A full nine months in gestation (since the former Prime Minister's seminal speech back in February), it's a smart document. While commentators seem to have picked up on the headline news about the recruitment of 2,500 new prison officers to improve the safety and balance of regimes, focusing on this alone does the reforms a disservice.
Catch22 welcomes the spirit of the reforms, which are 'urgently needed to save society the huge financial burden and the incalculable human misery caused by the current failures of the criminal justice system to cut reoffending rates'. There are some profound commitments for change in the paper.
The most radical proposal is the change in the purpose and accountability of the system as a whole. Impending legislative change will be about 'clarity over what the system as a whole should be delivering', a clear sense of purpose based on the basics of what we expect prisons to deliver, with governors and ultimately the Secretary of State being accountable. This shift in purpose and accountability is seismic. With the change in expectations for prisons, will come the change in the purpose of custody, and what men and women in prisons will be expected to achieve while doing time and beyond.
The refreshed approaches to prison officer recruitment are desperately needed (a new Teach First-like graduate scheme and a new apprenticeship scheme for officers 'so people can earn and learn at the same time'), but it's a red herring to focus solely on the commitment remaining below the 2010 baseline. Although the officer numbers do not seem high enough in absolute terms, we don't know what share of the increase in violence, self-harm and deaths in custody is due to officer shortages as opposed to other factors (such as the incursion of new drugs and the dilapidation of the prison estate itself).
These new ways of working will focus on relationships, something core to Catch22's own theory of change, recognizing that prisoners need good people around them: dedicated officers each with responsibility for around six prisoners. Frontline prison officers and staff will be more than just security guards, they will become mentors and teachers, invested in relationships, which we know are key to the behavioural change process. This can only be a good thing, and hopefully different from how things are now.
'Our research suggests that prisons need to have a supportive and constructive culture if they are to be places of safety and reform. At the heart of this must be relationships between prisoners and staff that combine the right mix of authority and support through which staff can motivate and challenge the prisoner.' (Prison Safety and Reform, p. 42)
Transparency, accountability, meaningful activity
Making prisons more transparent and less exceptional is key to improving outcomes. This new transparency and accountability framework is the step change that has been needed for so long, giving men and women in prison a new expectation for progressing, along with the necessary challenge and support.
The four proposed performance pillars are: Protect the public; Maintain safety and order; Reform offenders (to prevent more crimes from being committed); and Prepare prisoners for life outside the prison. There are some sophisticated metrics proposed for new prison league tables, including perceptions of safety (among staff and prisoners, akin to the Crime Survey for England and Wales); time spent out of cell and in purposeful activity; as well as ultimately a sharp focus on how prisoners are progressing against milestones in their learning plans and into education, employment and housing on release. This is so vital, compared to the status quo where the responsibility for these results tends to get lost.
As expected, governors will be given more power, with the devolution of control over education, work, family ties, offender behaviour and resettlement programmes, and greater influence over healthcare provision. Catch22 currently works with 20 prisons and YOIs. Strengthening local accountability is key to our vision for public service reform and putting the onus on governors is the right place to start, while at the same time shifting the commitment of communities towards supporting rehabilitation over time.
The paper's emphasis on the role of employers and employment outcomes is absolutely right given the role that a job can have in reducing reoffending. As a major provider of apprenticeship and employability services, we have a key contribution to make to the development of this agenda, including the new Prison Apprenticeship Pathway.
A gap in the paper perhaps is that there is no commitment to reducing the number of people going to prison which everyone in our sector would like to see. There is however a placeholder that recognises: 'only by making sure the whole system is reformed and working - from courts through prisons and out to probation - will we be able to build a justice system that works for society'. This could include the appropriate fine-tuning of current Transforming Rehabilitation provision.
As far as the reform of prisons goes, this paper is a watershed. We look forward to supporting the government and governors in delivering this vision.