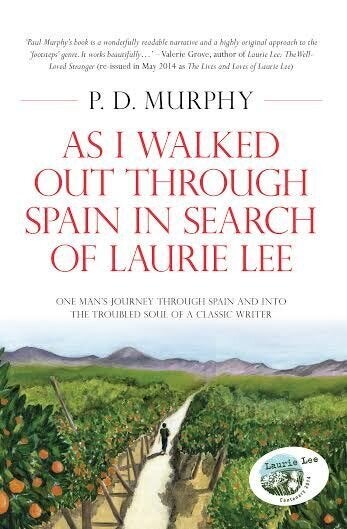 Photograph by Amy Goodwin
Meet Paul Murphy. A middle-aged man with a plan. To follow in the footsteps of his literary hero Laurie Lee, who he quite a boy crush for; retracing his idol's route along the Spanish leg of his classic As I Walked Out One Midsummer Morning.
Of mice and men. Best-laid plans. And all that. Murphy's stroll, lovingly illustrated on the front cover by a Fran Ford painting, isn't a walk in the park. Expect detours and derailments. In a travelogue which is, astonishingly, this writer's full-length debut.
From the opening pages of As I Walked Out Through Spain in Search of Laurie Lee (Silverwood Books) onwards, sample quote: "I am writing this for my wife: the girl I fell in love with; the woman who shared my life; and the stranger who divorced me three years ago", the reader is left to ponder the question: will we learn about Murphy as much as we do Lee? The answer, you won't be overly shocked to discover, is a corpulent affirmative.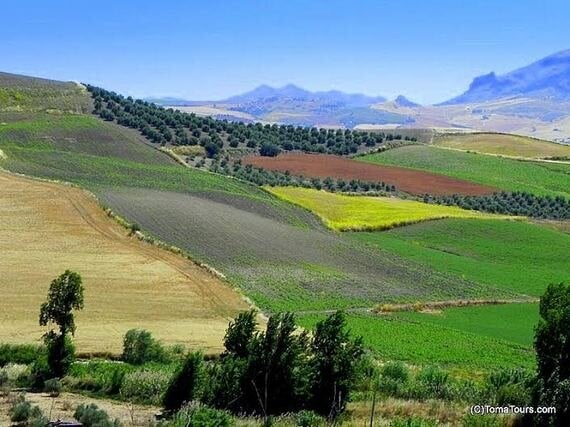 The author knocks his icon off his pedestal to reveal a flawed hero; a god of literature who succumbed to earthly temptations. As an unreliable narrator, although Murphy concedes the fact that Lee wrote about his experiences as a young man 30 years down the line has something to do with the blurring of fact and fiction. Although his reinvention as a Spanish-Civil-War big shot was probably due to a white lie. It's interesting to learn too that LL (Ladies Love?) was more interested in chasing Republican tail than socialism.
Our hero, like his hero before him, begins his journey in Galicia's Vigo. 600 miles await. Lee travelled light, carrying a violin he used to play to pay his way. Murphy, though, has plenty of baggage; most of it mental rather than physical.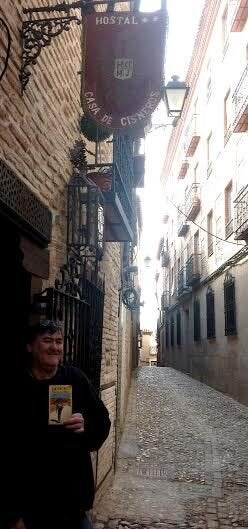 He'll walk from the Green Spain of the north to the desert of the south. Marching first to a soundtrack of gaitas (Galician bagpipes) before refalling under the Arabesque spell of flamenco. Taking in the religious fervour of Zamora and class-riven Seville where Lee would later honeymoon and Murphy, who's long taken a scholary interest in Spain, study.
When Lee approaches the end of his walk in Málaga, his fiddle breaks. Murphy, however, seems less dropkicked than mended by the conclusion of his journey. He realizes he's set to enjoy an Indian summer. Indeed he chose the Andalucian version of this term, El Veranillo de membrillo, the Little Summer of the Quince, as the name for his blog.