Gran Canaria Surf: Introducing Mr Gran Canaria Local aka Matthew Hirtes and his guide to GC beaches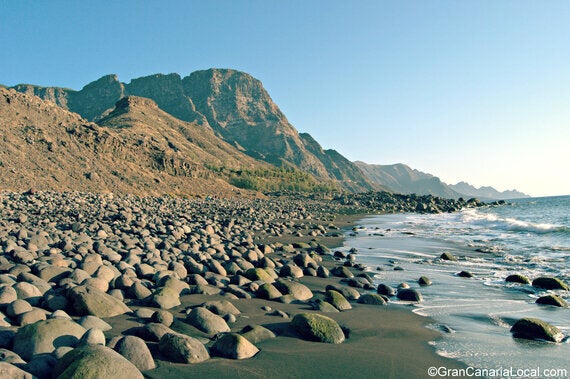 I grew up in London and the East Midlands, including a seven-year spell in Nottingham. A city that's the most landlocked of any location in the UK. The closest I got to a beach there was taking a summer job in Skegness as a student where inclement weather and embracing teenage wildlife meant I spent more of my leisure time and paltry pay in bars.
However, moving to Gran Canaria as a parent has turned me into a beach lover. There are 80+ beaches on the island and I'm determined to visit them all. Currently, my tally's just above the 50 mark.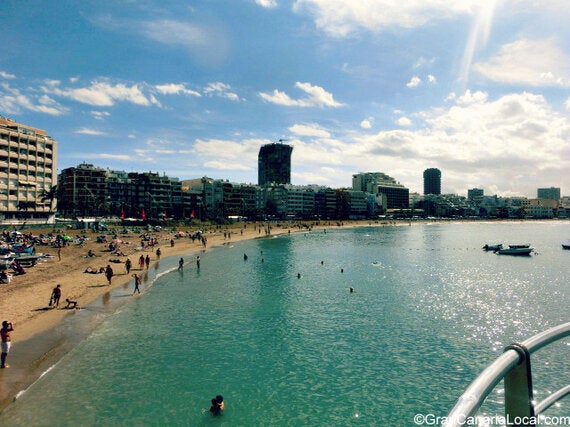 In my first year on Gran Canaria, I was a house husband looking after our then youngest son Alex who had contracted leukaemia aged just eight months old. Following a six-month stay in Great Ormond Street Hospital, we were given the all-clear to move to GC. Where his doctor ruled out nursery because of the risk of infection, but ruled in beaches.
Consequently, Alex and I spent a lot of the time exploring the rough-and-ready north coast, travelling by Global bus from our Las Palmas de Gran Canaria base to the likes of Arucas' El Puertillo and Gáldar's Sardina del Norte. Although, if I'd known about the capital's El Confital back then, we'd have saved a ton on bus fares. We didn't venture down south much, as we were pioneers, discovering new beaches to take the rest of the family to, far, far away from the well-trodden sand of the southern resorts.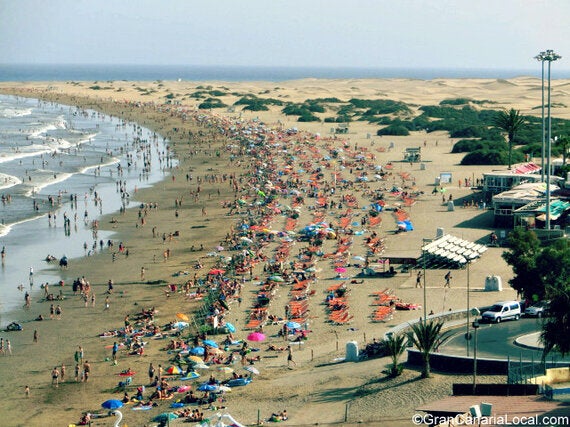 It was that spirit of adventure that led me to trek to Gran Canaria's great lost beach, Güigüi. No mean feat, once you discover that few locals have set foot on its mellow yellow sand, let alone tourists. For those contemplating a boat trip there, the extra blood, sweat, and tears of walking the anything between one and a half to six hours to reach it will only make you appreciate it more.
Like the weather, you can generalize about the beaches. So north coast is colder and less full of tourists, the polar opposite of the south coast which is warmer and less a destination of locals. The east-coast beaches are cloudier than their clearer west-coast counterparts. They're also sports beaches whose visitors kit out in diving, surfing, or even, in the case of Pozo Izquierdo, windsurfing gear. Over on the west, you'll be lucky to see a vest as the playas are very much clothing-optional, nudist beaches visited by natives young and old.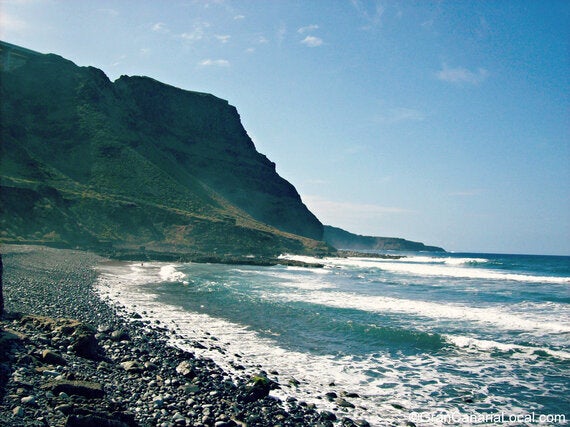 The north-coast beaches including the capital's Las Canteras, a Playa de la Concha you can use all year round, remain our favourites. But we've recently enjoyed taking in Telde's La Garita, where an American expat showed us around, including getting up close and personal with the area's famous Bufadero (blowhole). Plus discovering Gáldar's getting-away-from-it all El Juncal. Not having a garden as we did in the UK, the beach has become our playground. Now, boys, where did I put the Factor-30?