El Hierro, Fuerteventura, Gran Canaria, La Gomera, La Palma, Lanzarote, and Tenerife. Count 'em. Yes, seven islands. Three may well be the magic number, but seven conjures up images of magnificence and, indeed, wonder.
El Hierro, the most westerly of the isles, is where the wild things live. Where juniper trees, swept back by the wind, are made to look like contortionists. Whose piscinas naturales, think giant rock pools, were the perfect hangover cure for the members of our football team, visiting on a post-season tour, not going down the beers-for-breakfast hair-of-the-dog route. I.e little old me.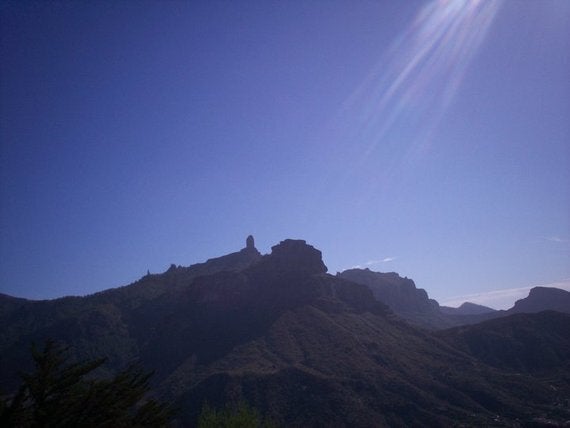 Fuerteventura, over on the other side of the islands and in Gran Canaria Province rather than Tenerife, is all about its beaches and, erm, its goats who outnumber people. They're a little bit embarrassed about these horned mammals, however. With the name of the capital changed from Puerto de Cabras (Port of Goats) to the less snigger-worthy Puerto del Rosario.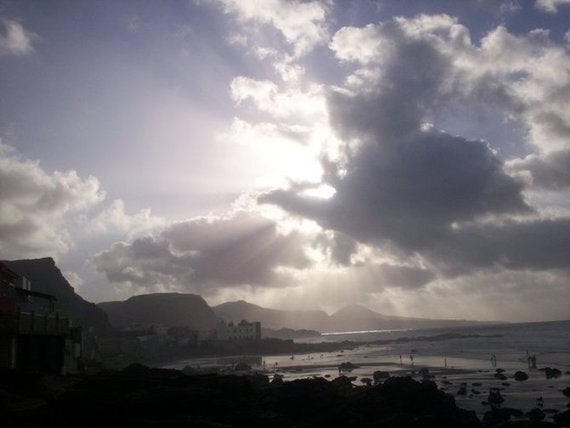 Gran Canaria, where I've lived for the past eight years, is a mini continent: it's Sahara-impersonating south contrasting with the more lushly tropical north where you can even holiday next to a banana plantation. Or spend a weekend exploring its capital Las Palmas, a Havana, according to fellow GC blogger Alex Bramwell, for the short-haul traveller. It's also a great destination to acquire an all-over tan, with plenty of nudist beaches to, ahem, let it all hang out on.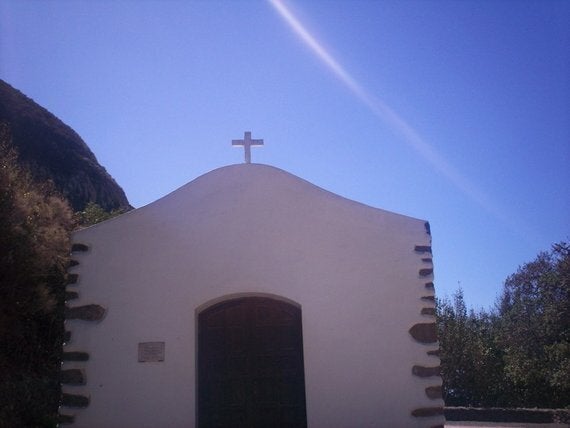 La Gomera is the great survivor. Its forest blazes, begun by twisted firestarters, decimating but not destroying the 11-million-year-old Parque Nacional de Garajonay. A National Park which is 40 square kilometres of Amazonian rainforest on Canarian soil. I reported for The Independent on the island's recovery from the latest round of arson attacks back in September this year.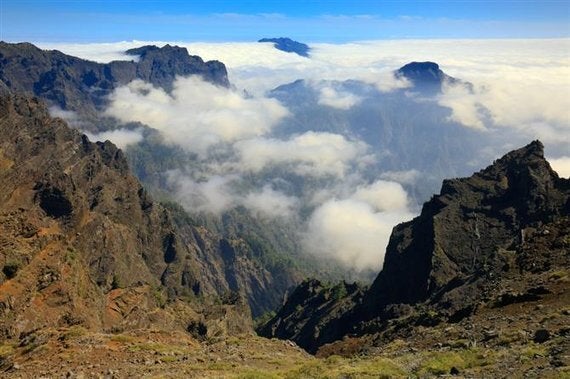 You'll certainly see stars on La Palma, but of the celestial rather than the Hollywood variety. On a good evening, the naked eye will be able to gaze at 3,000 stars whilst a telescope helps you make out both Andromeda and Saturn. Visit the world-famous Observatorio del Roque de los Muchachos during the day and if you're lucky you'll have Sheila Crosby as your guide. Elsewhere, check out the 2-million-years-young Caldera de Taburiente for a trek you won't forget in a hurry.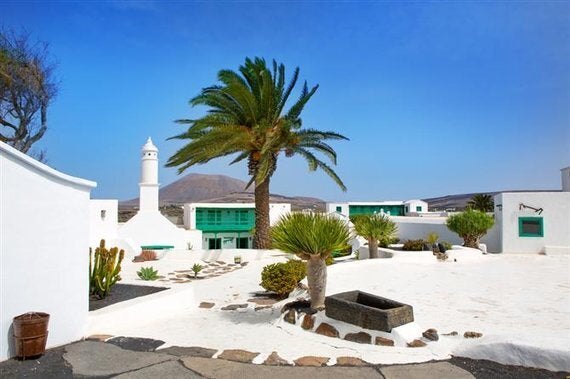 Lanzarote gave birth to Cesár Manrique and he returned the favour by preserving the island's unspoilt nature in the face of tourist development. And so the architect, artist, and scupltor's creations are sensitively designed to work with rather than against Lanzarote's landscape. A landscape, it has to be said, that's often more lunar in appearance than temporal. For evidence, look no further than the La Geria wine region and the Parque Nacional de Timanfaya where guides pour water into the volcanic ground to create mini geysers right before your very eyes.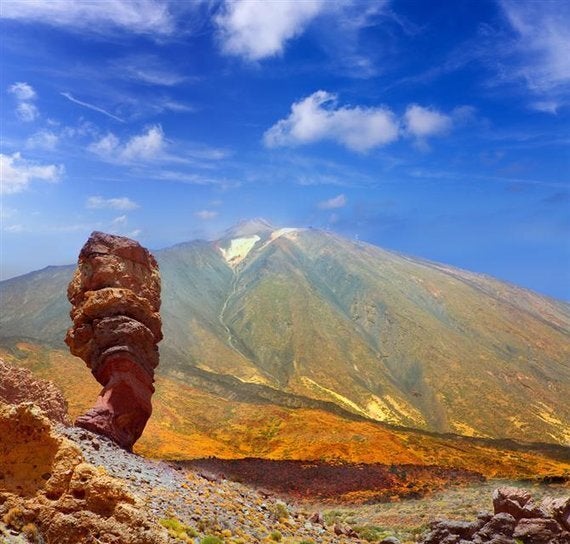 Nature is very much to the fore on Tenerife too. Where Spain's tallest mountain, 3,718m-high Teide, stands sentry. Ascend to its level by foot or by cable car, although you'll have to hike the last 200 metres to reach its summit. The lost village of Masca in the west of the island and the historic university town of La Laguna in the north provide further day-trip possibilities to escape from the resorts.
And there you have it, surf, turf, and urban, the Canaries tick all the boxes. They're perfect for an island-hopping adventure because of the excellent transport infrastructure facilitating inter-isle travel by ferry or plane. So, can it be entirely coincidental there are seven Canary Islands?