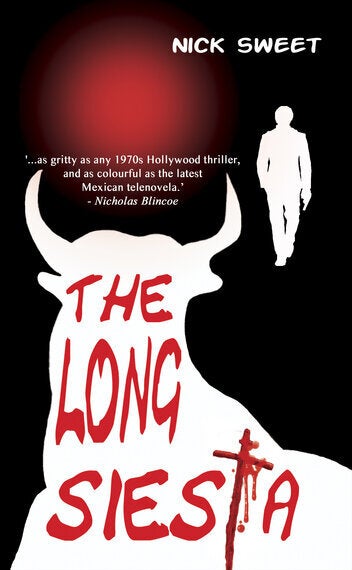 Regular readers of my HP blog posts will already know the location of my favourite Spanish city. For the benefit of any new, or indeed irregular, readers, allow me to reveal that my fave Iberian metropolis is Seville. So it was with some delight to recently discover a copy of a crime novel set there turning up in my postbox.
What are turning up in the Seville of Nick Sweet's The Long Siesta, however, are bodies. The first corpse is that of a priest's. Descriptions are graphic from the opening page. Sweet describes how "the handle of a kitchen knife protruded from between the flat, white buttocks" of said padre.
Say hola to Inspector Velázquez, Seville's answer to Valencia's Max Cámara. Where Jason Webster's genius creation favours marijuana, Velázquez's "choice" of poison is heroin. Sweet's anti-hero has been an addict since being abducted by the ominous-sounding "Bill and the Black Lady".
But that's another story for another day. Perhaps a prequel? For The Long Siesta is the first Inspector Velázquez novel.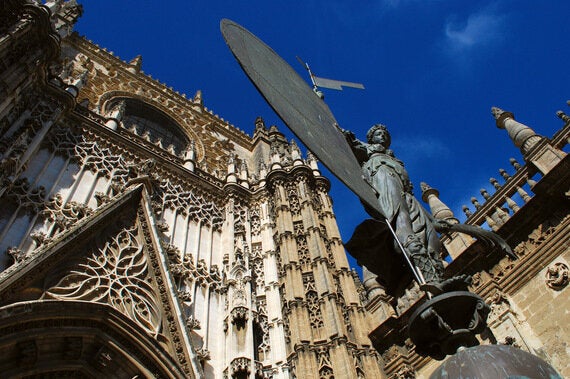 You already know the place but what about the time? Summer 1998. As Seville sizzles, the heat is on Velázquez to solve the mysteries of the murders. Especially as his superior, Comisario Alonso, is applying pressure from above as the tourist-friendly image of the city comes into question.
The last thing a popular destination like Seville needs is a serial killer on the loose. And so the clock is ticking even louder than normal for this police force. Indeed, the fast-paced plot suggests Sweet's text would suit a big-screen makeover.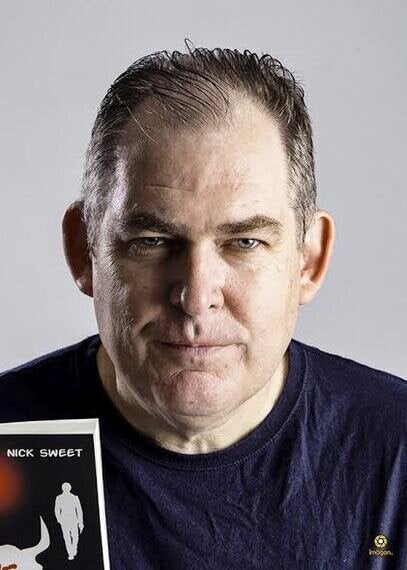 Bristol born and bred, Nick Sweet crossed the border to study English LIterature at Cardiff University. He's since embarked on a teaching career which has seen him live in Barcelona, Bilbao, and Seville. Although he's currently based in Málaga.
The problems of an English novelist writing in their native language about a foreign country are manifestly excessive. But Sweet largely straddles them by peppering his prose with the odd Hispanic word and phrase. Although, oddly enough, he translates the idioms before explaining their meaning in a glossary at the back of the book.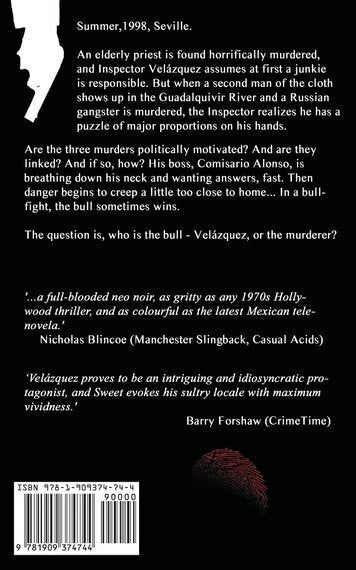 And then there's the British slang. Shortening victim to vic makes the deceased sound like they were residing in SE16 rather than Seville. Sweet seems to want the best of both words: a universal crime novel set in a specific location. To do this, he has to walk a fine line, which at times sees his characters stumble momentarily into an episode of the The Sweeney.
The author is on safer ground on the authenticity front with his Spanish-Civil-War story within a story. Despite this being one of the most controversial periods of Spanish history, Sweet affects a cool neutrality. Using the conflict as a plot device rather than an opportunity to make a political point.
Sweet also devotes a lot of pages to the emotive subject of bullfighting. Inspector Velázquez's girlfriend is Pe(nélope). She wants to be a matador and it's interesting to read her Spanish take on defending a tradition that many Brits find abhorrent.
Again, Sweet doesn't seem to be into haranguing his reader. Instead, Pe's ambitions lead to one of the novel's most dramatic developments. No need for a spoiler alert, you'll just have to read and find out for yourselves.
The author uses some usual suspects in his list of ingredients. The flawed hero? Check. A kick-ass heroine? Check. Priests with something to hide? Check. Russian mafia? Check. Rent boys and prostitutes? Check and, indeed, check.
The result though is not at all hackneyed. Thrown together on the streets of Seville and more provincial Andalucia, these characters blend into a concoction that's both Sweet and sour. Or perhaps that should be bitter Sweet?
In order to write this review I received a free copy of The Long Siesta.