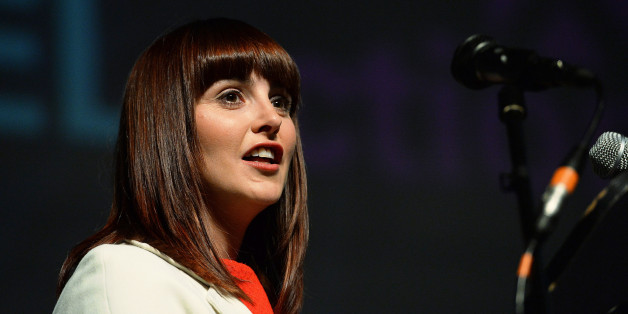 Anna Gowthorpe/PA Archive
At Prime Minister's Questions this week, Theresa May repeated her promise to protect workers' rights after Brexit. But as is so often the case with this Government, they are saying one thing and doing the opposite.
The reality is, there are five ways in which the Conservatives are already undermining workplace rights, before we've even left the EU:
1) Just last week, backbench Tory MPs blocked my bill to protect workers' rights after Britain has left the EU. The bill wouldn't block, soften or delay Brexit, and only went as far as May has promised herself. Yet a handful of MPs spoke for over four hours about radios, to ensure there'd be no time left for a vote on my bill.
2) Chris Grayling, May's Transport Secretary, has announced the Government is considering removing the right of rail staff to protest their working conditions- a basic guarantee of all free societies.
3) The Government are consulting on plans to scrap the right to compensation for drivers who suffer whiplash injuries while working.
4) 127 Conservative MPs voted this week to remove the ability of millions of people to withdraw their labour, including NHS staff, bus drivers and firefighters. Instead, they proposed to give that decision to High Court judges- luckily, Labour voted this bill down.
5) And on 1 March, the Government's unfair Trade Union Bill will come into force, further reducing unions' ability to organise and communicate with their members.
There is clear intent from the Tories to reduce people's rights at work, and many of them see Britain's exit from the EU as the excuse they need to do it.
John Whittingdale said so this week, when he pointed out that Theresa May's promise to "fully protect workers' rights" doesn't mean she will protect ALL workers' rights.
Michael Gove has already asked big businesses to draw up a wish list for a 'bonfire of regulations' for when Britain is no longer tied to EU standards.
While Britain voted to leave the EU, I don't think anyone was voting to be less safe or secure at work. So I'm not giving up my campaign to keep maternity pay, limits on working time, and equal rights for part-time and agency workers.
I have tabled amendments to the Article 50 bill, to protect these rights in British law from the day we leave, and Keir Starmer and the Labour frontbench have agreed to support them.
It's time for Theresa May to either put her money where her mouth is, or admit that her Party has no intention of preserving the rights of working people.