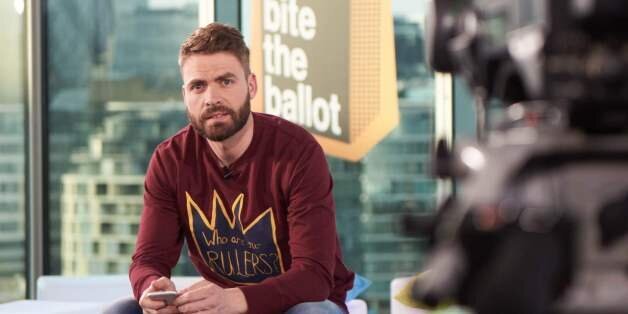 In just 16 days from now millions of us will have the opportunity to answer this important question: Should the United Kingdom remain a member of the European Union? There are only two answers - yes or no.
Even though the referendum is only around the corner. Millions of us are still undecided, and even more of us are confused. Both of the official campaigns have been guilty of fear mongering and spreading lies. There hasn't been much debate around this topic to truly engage a younger audience either. We've seen the panels of 50+'s on TV and at events trying to engage the first time voters but we've not seen any debates with young citizens at the heart of the conversation. Well, this was true until last Sunday when Bite The Ballot hosted #InOutLive.
Our Facebook live stream with a wide range of guest idols and influencers including supporters of the campaign like Liam Harrington (CEO, Unilad), Remel London (Radio 1 Xtra) and even controversial journalist Katie Hopkins.
Yet again we proved that politics can be for everyone. Our audience was diverse in interests, culture and views and the debate was real. Our unconventional format created a safe space for guests and viewers to have a straight talking debate as to why we should be IN or OUT. Our co-presenter Sonali Shah brought the voices of the online viewers to the debate and we showed just how much of a catalyst the internet can be for political engagement.
Both of the official campaigns pulled out of participating in our show because of Hopkins and we faced criticism for her involvement but to be honest, it did create a really lively debate and I was proud of how composed people remained and how the debate flowed.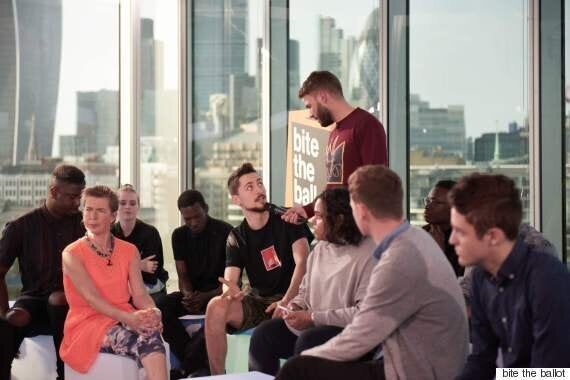 Katie raised a point of concern for many when speaking about the provision of public services, especially pressures to the NHS and primary school places but Kenny Imafidon countered this by making people aware of the cuts to the migrant impact fund which was created to support local authorities with this very issue. Would migration be at the heart of this debate if such funds were not cut, and how did they get quietly axed under the coalition government in the first place? Is it another ploy to keep us all divided and blaming one another for the current migration pressures facing our communities? Pressures that our live fact checkers Full Fact pointed out 'only hit those who are from poorer communities, whereas those well-off tend to benefit from migration'. These are real issues and it seems there's never a real answer or more importantly a solution.
One thing that was very clear and Katie was spot on when she challenged our guests by saying that her views do count more than there's. This is because she and her age group are registered to vote in huge numbers and they are not. Something so very true but can be easily changed if people aged 18-24 take three minutes and take their place at the table and begin to drive the political agenda.
It's tiring to be told nothing will ever change. Mass participation will drive change and it's been the only thing that ever has. This week we saw the loss of Muhammad Ali - dubbed the world's greatest and not just for boxing, but for activism and fighting for social justice, humanity and civil rights. Look around you today - how many people in the spotlight are following in his footsteps? I wonder how energised everyday people would be to create change if they had more role models to follow.
But then again why can't that role model be you! In your home, school, community or job. Why don't you be the person that inspires the engagement of others. Change is the responsibility of all of us, and we have a duty to ensure our youngest citizens are equipped and empowered with all the tools and information to be creating change for the next generation, as well as understanding the needs of their elders.
So today - spread the word, share the message and let's ensure everyone is engaged. Whether IN, OUT or undecided the result will definitely affect you so register to vote now and #TurnUp on 23 June.
HuffPost UK Young Voices is running a fortnight-long focus on the EU Referendum, examining what is at stake for Britain's young people on 23 June and why it's imperative you register to vote and have your say. If you want to have your say and blog on our platform around this topic, email ukblogteam@huffingtonpost.com. Register to vote here.