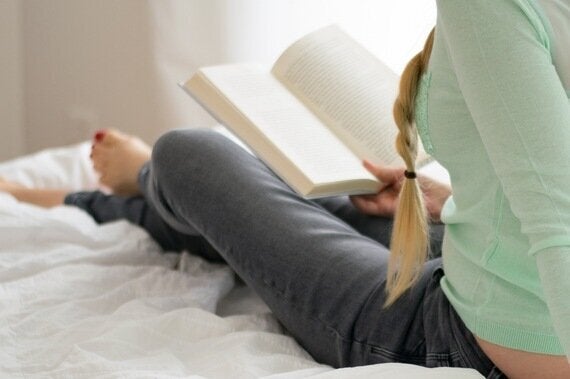 Is your bedside table stacked with books or muslins and wet wipes!? We've kept it so simple that we only chose five top books, the first of which is, in itself, the only book you might ever need. The rest have terrific value and can be referred to time and again. We've also added extra recommends if you're a book worm and love the journey of discovery that motherhood and fatherhood inevitably invites us to embark upon.
1.Parenting from the Heart: A Guide to the Essence of Parenting from the Inside-Outby Jack Pransky
Discover the beautiful simplicity of providing an environment in which children thrive.
What do children need to thrive? Pransky isn't about tools and techniques - he offers a fresh perspective with heartfelt and touching personal family insights. If you're feeling off track and think you don't know what to do next then this book offers a way home.
Pransky's approach is rich with the common sense we often lose sight of in the heat of the moment. If we imagine our inner wisdom as ever-present we can keep returning to well-being and from that place the answers to what look like parenting 'problems'. The simplicity is breath-taking and in many ways this is the only parenting book you'll ever need.
If you love this then you might enjoy these books: Exquisite Mind by Terry Rubenstein and The Inside Out Revolution by Michael Neill.
2. Playful Parentingby Lawrence Cohen
Embrace your child's play and connect more deeply while having fun.
How often do you get down to your child's level and step into their world of play? Cohen engages readers with his psychology background, years of experience as a play therapist and a delightful sense of humour. The book is packed with memorable and entertaining anecdotes as well as research supporting his belief in the healing power of play.
Cohen addresses why play is a serious business, how it helps children express and comprehend feelings, and why it's essential for creativity and confidence. Cohen's ability to empathise means he also understands adult resistance to child's play and invites the reader to get goofy! His many suggestions of different games for different scenarios are irresistible!
If you love this then you might enjoy this book:The Art of Roughhousing by Lawrence Cohen & Anthony Benedet and The Lost Art of Having Fun by Gyles Brandreth & Saethryd Brandreth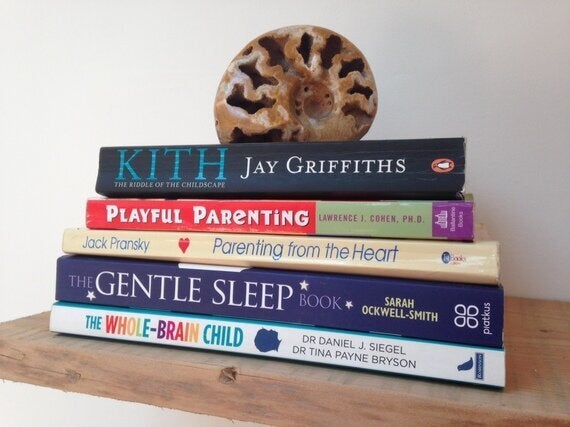 3. Kith: The Riddle of the Childscapeby Jay Griffiths
Enter a world of magic and nature, and hear the shocking heart call to your child's birthright.
The prose is breath-taking and Griffiths seems to live and breath her passion into every word - some of which she invents. If you ever doubted the necessity of your child's connection to their landscape, to their natural world and the mastery it affords, this book will awe, inspire and terrify you awake. Once you've read Griffiths' perspective on the landscape available to our youngsters today you'll see their freedoms, or lack of, from an entirely new and startling perspective.
This book seems to understand that too-soon-forgotten enchantment of child fantasy - of reverie and imagination, instilled and enlivened by nature. The severance of the child from this space is nothing short of a mad punishment. Griffiths explores childhood on a global scale and beautifully inspires a respect for the world of wonder and discovery our children know to be innately theirs.
If you love this then you might enjoy these books: Exploring Nature with Children by Lynn Seddon and How Children Learn by John Holt
4. The Gentle Sleep Book: For calm babies, toddlers and pre-schoolersby Sarah Ockwell-Smith
Learn how to relax about sleep with realistic and loving expectations.
Ockwell-Smith has written this gift for all sleep-deprived parents. If you want evidence-based reasons to support your approach to child sleep then this book delivers. From infancy to toddlerhood Ockwell-Smith has included every possible sleep challenge including nightmares, terrors, bedwetting and frequent waking.
This book is also a study in cultural attitudes to sleep and the suffering our mis-matched expectations cause. It also looks at the science of sleep, the realities of modern life and is steeped in Ockwell-Smith's unprescriptive, warm attitude and her personal experience as a mum of 4.
If you love this then you might enjoy these books: Three in a Bed by Deborah Jackson or The No-Cry Sleep Solution by Elizabeth Pantley.
5. The Whole-Brain Child: 12 Proven Strategies to Nurture your Child's Developing Mindby Dr Daniel Siegel & Dr Tina Bryson
The most parent-friendly brain science to blow your mind and help your child grow.
Siegel and Bryson seem to know how your brain works because this book hooks you from the start! Tantrums, fear and aggression are all explained within the context of brain development meaning you will re-wire your perception of child behaviour. Great emphasis is made on how to compassionately and informedly connect and relate to your child under all neurological conditions including when they 'flip their lid'.
The metaphors and drawings of the upstairs and downstairs brain are excellent for visual learners and the refrigerator sheet and chapter summaries embed learning. This book offers many respectful strategies for enhancing attachment and making the most of everyday difficulties. This is super-approachable science written to support your growing child through life's inevitable upset, trauma and anger so that they can build emotional resilience and optimise their innate social communication skills.
If you love this you might enjoy these books: Our Babies, Ourselves by Meredith Small or Why Love Matters by Sue Gerhardt