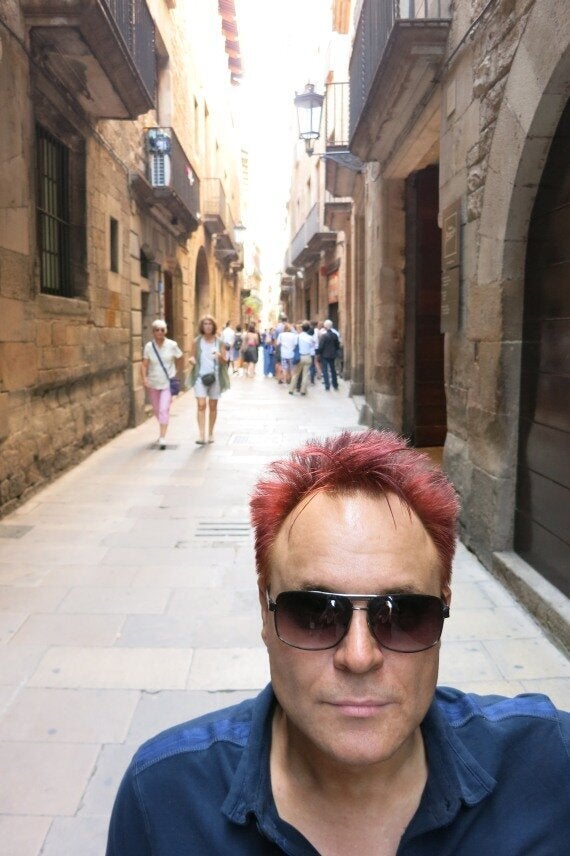 I have just returned from a holiday in the city of Barcelona. It is a wonderful holiday destination, and my wife and I love it so much we are looking into possibly relocating there. Part of the attraction for me is the wheelchair access. We have been visiting Barcelona for over ten years and in that time the city has grown and changed massively, and so has my ability as a disabled person to experience everything the city has to offer.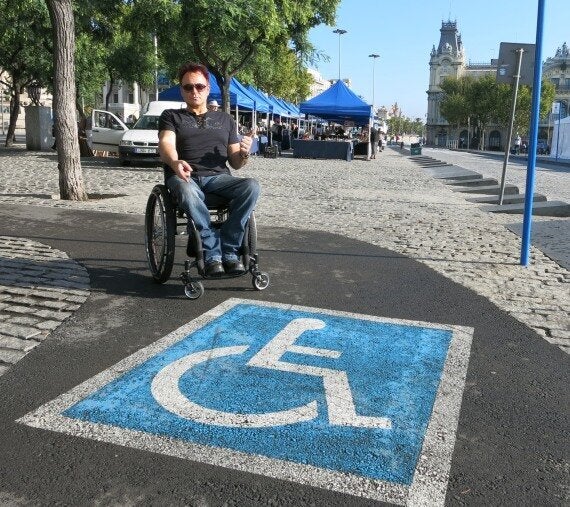 But even on our first visit my wife and I were blown away by the friendly attitude of the city's people and the already world class access for disabled people. If London managed to come anywhere near this level of accessibility there would be much back slapping and glad handing and the job would be considered done. But not Barcelona. Every time we return we discover that something else has been improved and rebuilt. Last time we holidayed there, in 2010, it was the sea front and some of the city's tube stations that had been made accessible. This time pretty much the entire public transport system had been made accessible as well as the few areas of the old city that weren't and the sea front has improved even more. What makes this doubly amazing is that Spain is in the grip of an economic downturn that the UK press paints as being like Armageddon.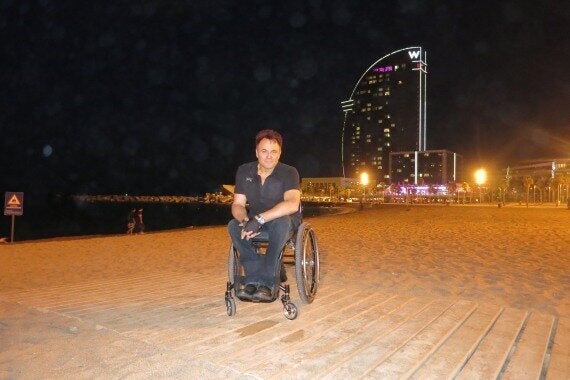 In the UK we pride ourselves at the minor economic recovery we are undergoing, yet apparently making projects like Crossrail fully accessible is beyond our financial reach. So instead we build infrastructure that is both not fit for purpose and or future proof. Of course cost isn't the only reason given in the UK for not carrying out works to make our society more accessible. One of the most common is preserving the nature of historic buildings. Yet again Barcelona seems to have found this no barrier to creating an fully inclusive environment. In a city filled with world famous and important historic buildings, some from as far back as medieval Moorish Spain through to Gaudi's ground breaking architecture, it seems their drive is for everyone to be able to used these buildings no matter what changes need to be made.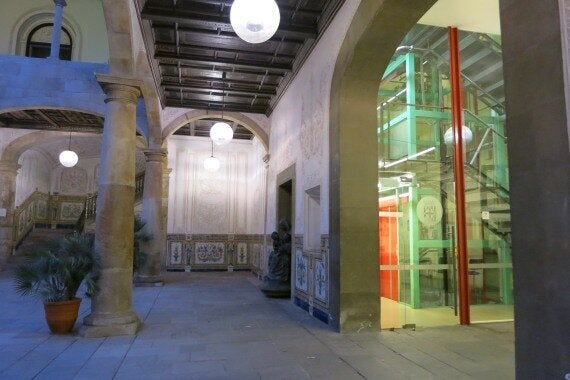 The city's ability and desire to ensure it is accessible must come from somewhere and I found out where after a visit to Gaudi's Le Pedrera. As soon as I entered this amazing apartment development I found that access was built into it's DNA, even though it was designed and built long before access for disabled people was a consideration. The interior public spaces was both beautiful and wonderful for my wheelchair with much of the space ramped to continue Gaudi's drive for flowing natural lines but the really impressive stuff was in the flat, that is now a museum. The original lift, which is now only used by disabled people and families with pushchairs, had a seat for those unsteady on their feet plus loads of room for my buggy. From the moment I exited the lift I was struck by how the apartment would now be called accessible. It had wide doors, spacious rooms, very large bathrooms and marble kick plates covered the lower half of all the walls. While they were obvious originally used to keep the building cool in the Spanish summer before the invention of air conditioning they also acted to prevent me marking the priceless walls with my wheelchair's tyres (a problem that means my own flat has marks all up the walls). As I wheeled around I noticed so many of Gaudi's small design features had an unintentional access element, so much so that it became clear that good design is inclusive by its nature.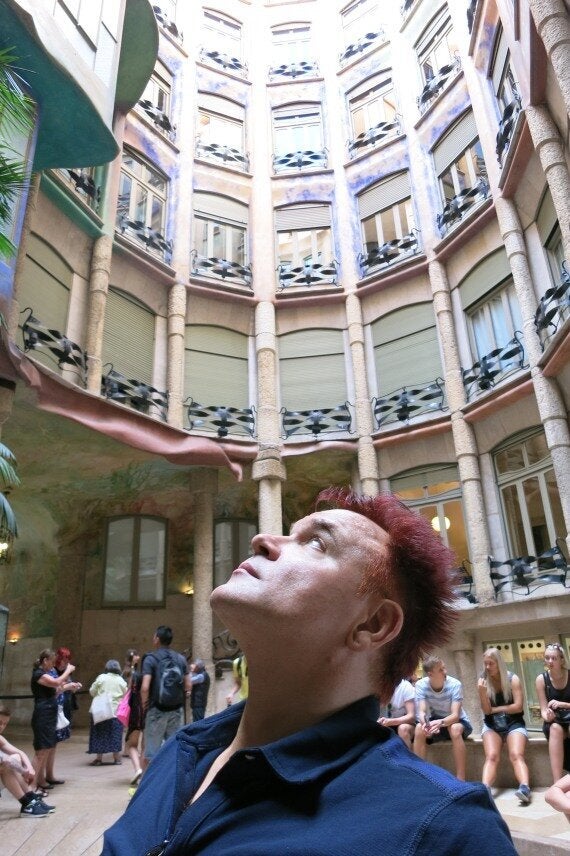 When I'm not working as a broadcaster and journalist I run my own access and inclusion advisory service, working with architects, businesses and developers advising them on how to ensure disabled people can access their projects or services. While my visit to Barcelona has saddened me regarding my home city's lack of access, it has given me a new passion for trying to change this. I know that from now on I shall be advising my clients that they should be aiming to create good design that has access built into it and not bolted on as an extra. That and anything is possible if you put your mind to it. This is the direction all architects, designers, building contractors and planning departments should be taking. We must stop this push for access and take up the cause of inclusion. For inclusive design can be beautiful, breath taking and game changing while also ensuring that everyone in our society can use it to its fullest.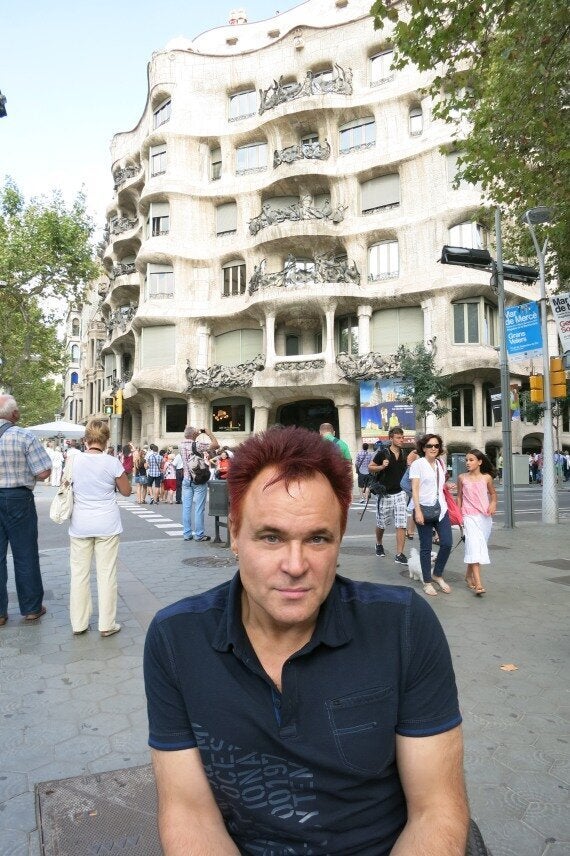 Any to think all this happened and I had a great holiday too. I do love Barcelona.