The Top US City Food Tours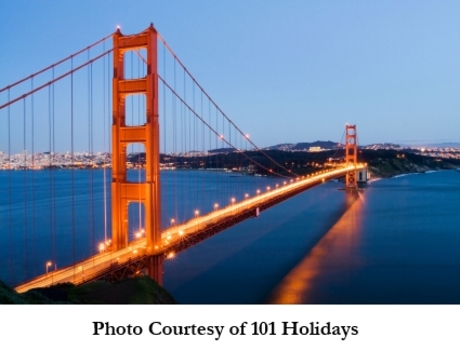 People go to the States for all kinds of reasons - to take a road trip, visit great cities like New York, see the fall colours, take the kids to Disneyland or hang out in Hollywood. It's not often that food is given as a reason for going, but because of its size and diversity, the USA is one of the best countries in which to enjoy great eating. Whether it's New York cheesecake, Chicago's legendary pizzas or southern barbecue, the USA has it all. Every major city has a host of different cuisines, and every one of those cities has enthusiastic people offering foodie tours to showcase their finest eating (and drinking) from street food to fine dining.
Here, in strictly alphabetical order, are some of the best US cities for enjoying foodie tours: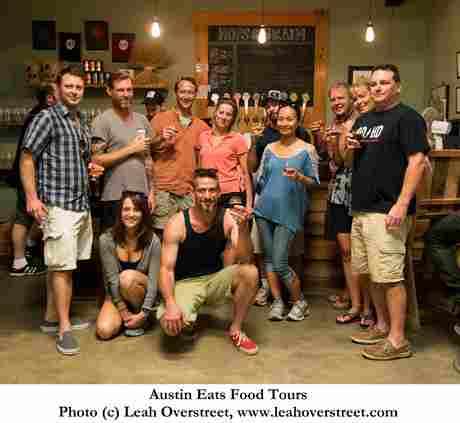 Austin Food Trucks Tour
There's been a huge boom in food trucks over the last few years, with everything from cheap street food to fine dining popping up in all kinds of locations. In Austin there are over 1,000 food trucks, and this Austin Food Trucks Tour takes in some of them, along with a chance to sample Texas BBQ, visit the Farmer's Market and sample a range of Austin products from chocolates to cheeses.
How to Get There: Audley Travel does a Texas fly-drive with two nights in Austin.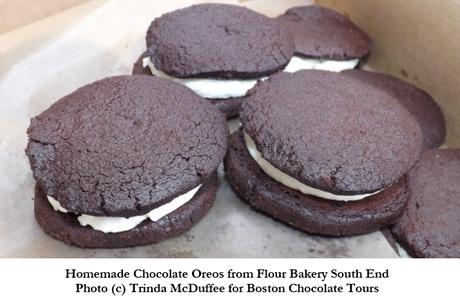 Boston Chocolate Tour
Be warned. You'd better like chocolate if you take the South End Chocolate Tour in Boston. The walking tour is less than a mile but you'll be tempted with every kind of chocolate imaginable, as well as learning the history of chocolate, chocolate-making techniques, and how best to store the stash of treats you'll pick up along the way.
How to Get There: A Boston city break with American Sky.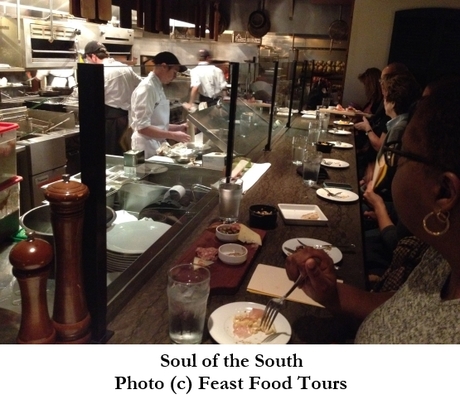 Charlotte: Soul of the South
Southern food is a cuisine of its own, and the Soul of the South tour from Feast Food Tours shows you the best that Charlotte in North Carolina has to offer. The company has several tours in different neighbourhoods, and this Uptown tour explains southern cooking with visits to restaurants both old-fashioned and modern. It includes a look at the local craft brewing scene too.
How to Get There: Take a North Carolina fly-drive with America As You Like It.
Chicago Pizza Tour
Chicago has some of the best pizzas in the world, and its speciality is the deep-dish pizza. The Slice of Chicago Pizza Tours let you sample three different kinds as well as learning the history of the dish and of the restaurants that serve it. It's one of the most fun tours you can take in Chicago.
How to Get There: A Chicago city break with Trailfinders.
Denver Gourmet Food Tours
Denver in Colorado is a great city for walking around, and for eating and drinking in. It's the capital of the US craft beer scene, and is bursting with chocolatiers, cheese shops, craft distilleries, bakers and a healthy food truck scene. Denver Gourmet Food Tours takes in all of these in a range of tours, including a Tacos, Tequila and Margaritas tour.
How to Get There: A Rocky Mountain Discovery fly-drive including 2 nights in Denver with North America Travel Service.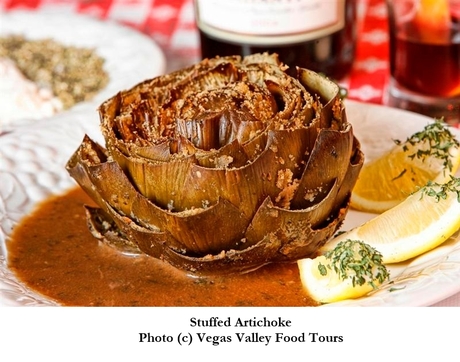 Las Vegas Downtown Food Tour
Vegas is known for its Michelin-starred chefs and vast buffet breakfasts, but there's a whole other side to the city away from the Las Vegas Strip in the historic downtown district. Vegas Valley Food Tours walk and talk you through the history of the original Las Vegas, with chance to sample ethnic foods a million miles from what you'll find in the casinos.
How to Get There: A luxury fly-drive including 2 nights in Vegas through Exsus.
Los Angeles: East LA Latin Food Tours
LA is such a diverse city that it has a wealth of food tours, but one of the best introduces you to the tasty Latin flavours of East LA. Sample hand-made tamales, visit LA's first tortilla factory, try salsas and guacamoles, and finish with a lunch of goat and pupusa followed by iced Mexican chocolate.
How to Get There: A California fly-drive including a stay in LA with North America Travel Service.
Memphis Burger or BBQ Tours
Memphis is famous for its BBQ, and you can certainly try that on a Tastin' Round Town tour, but there's a lot more on offer too. There's a Burger Tour which lets you try burgers the way Elvis liked them, and Soulburgers, while their King's Tour takes you round Elvis's favourite eateries.
How to Get There: Take a Vibes of the Deep South fly-drive including a stay in Memphis with Key to America.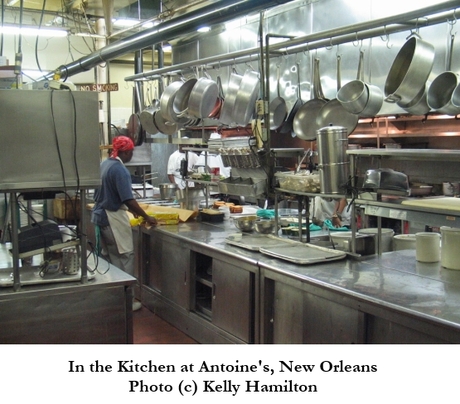 New Orleans French Quarter Tasting Tour
Along with music, food is definitely one of the highlights of the Big Easy.New Orleans Culinary History Tours obviously show you how the city's unique cuisine developed, as well as letting you sample the local specialties and visiting several restaurants, including the two oldest in New Orleans. There's also a companion drinks tour telling the story of the city's cocktail culture, which dates back to the 19th century.
How to Get There: Stay at the Pavilion Hotel, adjacent to the French Quarter, through Abercrombie & Kent.
New York Pizza and Beer Tour
New York's another city with a wealth of food tours to choose from, but I can vouch for some of the pizza and beer joints visited on the Food Tours of NYC tour of Greenwich Village. The fascinating history of the neighbourhood is told in visits to three famous pizza parlours and three equally famous bars. Follow in the footsteps of Bob Dylan, and see the bars where literary legends like Dylan Thomas and F. Scott Fitzgerald drank.
How to Get There: Stay with Apple Core Hotels.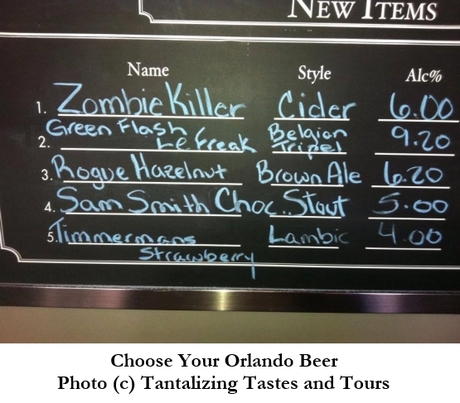 Orlando Pub 'n' Grub Beer Tour
Away from the fun and fantasies of the theme parks, there is a real Orlando with its own thriving food and drinks scene. A great way to get to the heart of the city is on a Pub 'n' Grub Beer Tour with the appropriately-named Jerry and Jasmine bacon. There are visits to four different pubs, two of which also pair food with the beer, and you get to play pub games too. There's also a more conventional Taste of Orlando Tour, visiting five different local eating places.
How to Get There: Rent a home with a private pool and hire car through American Sky.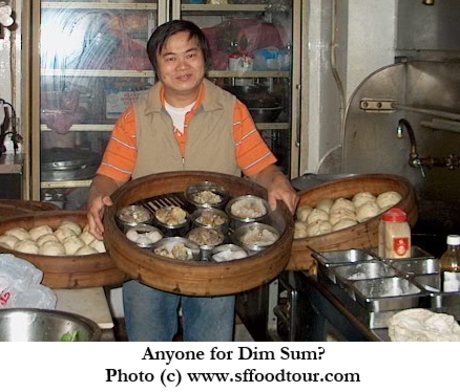 San Francisco Chinatown Food Tour
Local Tastes of the City in San Francisco offer several walking tours, but my choice would be the Chinatown Walking Food Tour. The city's Chinatown is a vibrant and colourful part of San Francisco, and if you're even remotely interested in Chinese food, this tour is a must. You'll enjoy dim sum from Chinatown's oldest bakery, see fortune cookies being made, sample various Chinese teas and more, and all on a 3-hour walking tour that's been voted Best City Tour several times.
How to Get There: Book a San Francisco city break with Black Tomato.
ABOUT THE AUTHOR
Mike Gerrard is an award-winning travel and drinks writer, and co-editor of 101 USA Holidays. He also co-publishes the Pacific Coast Highway Travel website.