Author Mike Gerrard heads to the west coast of Iceland
to check out the water source of his favourite gin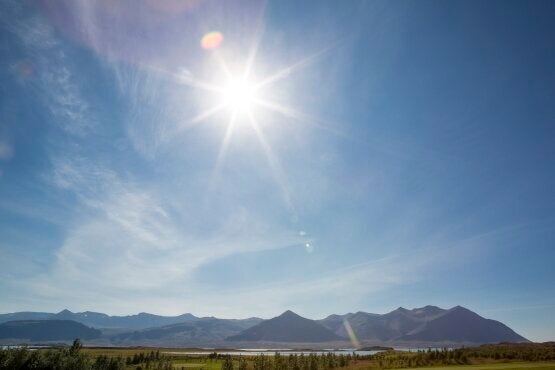 All photos by Kristinn Magnusson, (c) Martin Miller's Gin
Rain that fell on Iceland anything from 500-1000 years ago is only now being drunk - and some of it in gin and tonics. The rain that lands on lava rocks slowly soaks beneath the surface, and so dense and extensive are the layers of rock that the rainwater takes several hundred years to drip through.
So what use is 500-year-old Icelandic rainwater? Well, as it drips it's being filtered, and such a lengthy filtration process makes for the purest water imaginable when it finally emerges. Such a pure water source is like liquid gold to spirits producers, and two in particular - Reyka Vodka and Martin Miller's Gin - will use nothing else. So vital is the water to the Martin Miller's recipe that they ship their distillate from the east coast of England to the west coast of Iceland, a journey that takes 10 days.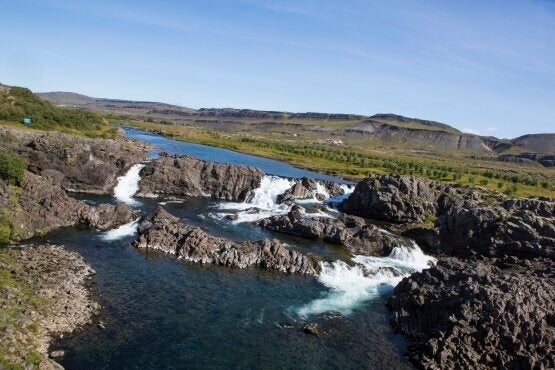 In Iceland the water emerges from the lava rock and is piped in a very unglamorous fashion to a small and anonymous-looking white industrial building on the edge of the village of Borgarnes, an hour north of Reykjavik. This is the Martin Miller's Gin bottling plant.
'It would be nice to say we searched the world for the perfect water source,' says Martin Miller's Director and Co-Founder David Bromige, 'but it was pure luck that we used Icelandic water and it was perfect for the taste we wanted.'
Bromige had been working with Reyka Vodka when, about 15-16 years ago, he went for a drink in Notting Hill one day with two friends, one of them Martin Miller. Miller was known at the time as the author of the Miller's Antiques Price Guides, as well as a bon viveur, property speculator and general entrepreneur. The three friends ordered gin and tonics in a Notting Hill pub.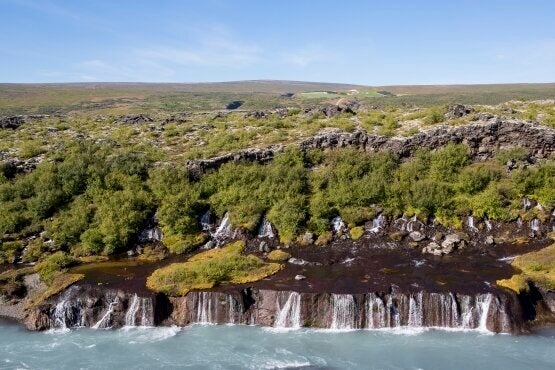 'We got what was the bog-standard G&T experience for the time,' says Bromige. 'It was a shot of the inevitable Gordon's, which at the time had recently reduced its ABV so was already a weaker gin. The glasses were filled with a squirt of some tonic cordial mix from the gun, which probably had just had Coke squirted through it. We had to ask for ice and a slice of limp lemon. We all thought this was awful. This was arguably Britain's standard drink. Martin said to me: Look, you make a vodka in Iceland, why don't you make a gin? And it started quite simply from that.'
Given Miller's challenge, it was natural that Bromige would begin trying to produce a gin using the same Icelandic water.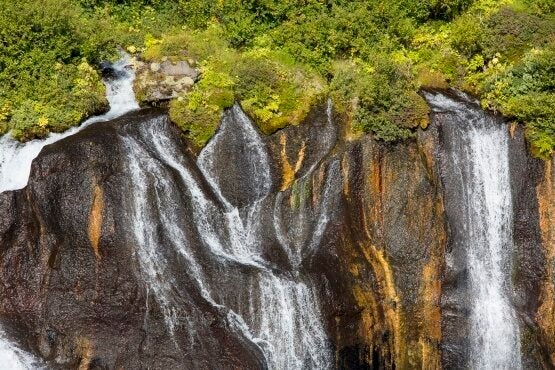 'We started to blend the gin spirits with Icelandic water and it made it gentler on the nose,' Bromige explains. 'Younger people wanted to try gin, but when they tried it they didn't like it. They were getting a juniper rush. It smells like my grandmother's bedroom, was the typical response.
'At the time Martin Miller had a kind-of hotel in Notting Hill but it became more known for being a party house. He had these amazing parties there and we invited bartenders - the emerging mixologists - and gave them samplings of what we were experimenting with. It took 18 months to get the distillate right.
'Eventually we found that by separating the botanicals, this worked. First we basically made a citrus vodka by distilling the citrus elements of the gin. Then we did a separate distillation of the other botanicals - coriander, juniper, cassia and a little bit of lime. So we made two separate distillations and blended them, and this tamed the juniper. It was the Eureka moment!'
That Eureka Moment leads me to be visiting the Martin Miller's Gin bottling plant in Borgarnes, on the west coast of Iceland, while more normal visitors head off to the Blue Lagoon. It's a fascinating almost mesmerising place, as a mere handful of people tend the production line, which would easily fit into the average Notting Hill bar.
At the start a fork-lift truck brings pallets carrying cases full of empty bottles. A young man puts the bottles onto a trundling machine where they march and clank in single file to be washed. They're washed not in water but in gin, which is then discarded. In the next machine the precious blend of Icelandic water and distillates fills each bottle, and as they emerge a blond-haired boy screws a cap onto each one.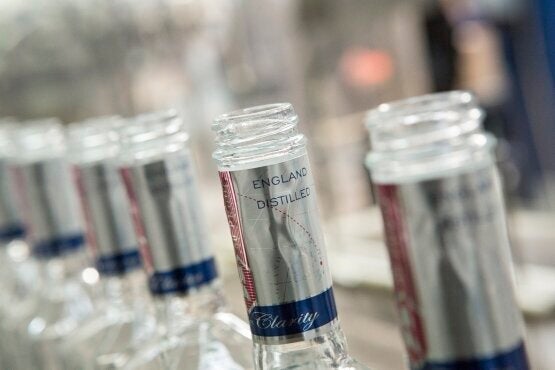 Next an older man takes each bottle in turn and puts it into a machine that forces the cap down. Then a woman puts a plastic seal on top of each bottle before a machine presses the seal down.
The bottles then pass through a labelling machine and emerge at the other end ready for a rendezvous with some tonic water. After a while the machine stops and the workers all move to the end of the process, where they put the filled bottles into cases. The cases are stacked on pallets and the pallets taken out on the same fork-lift truck that brought the empty bottles in. After about 15 minutes spent packaging, the workers go back to their places and the machine starts up again. It's a super-simple process for what ends up on the shelves as a super-premium gin.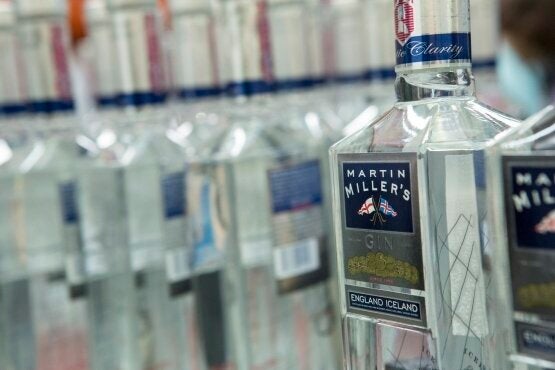 'We didn't set out to make a super-premium drink,' says David Bromige. 'The price turned out to be what it was. And we didn't set out to stand out from the crowd, because there wasn't a crowd to stand out from. We set out to make a gin that pleased us.'
But then things that are created from passion and not marketing plans often work the best.