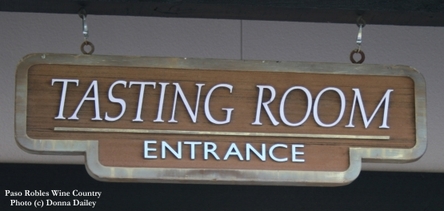 The United States is the world's fourth-biggest wine-producing nation, after France, Italy and Spain. It's also seven times bigger than those three great European wine countries combined, so wine lovers will have to choose carefully where to go. Everyone's heard of Napa Valley, which is probably the USA's number one wine attraction, but even California has several other wine-making regions which, in my view, are more attractive than Napa.
In fact, every state in the nation makes wine, including unlikely places such as Texas, Arizona and Hawaii. Not only do these place make wine, they make good wine. They even make wine in Alaska, but it's from imported grapes, while the resourceful Alaskans also make wine from potatoes, beet, rhubarb and onions, amongst other things. There are vineyards in such improbable places as Utah, Wyoming and North Dakota. And if you've seen Fargo, you'll know why North Dakota is improbable - though as unbelievable as it sounds, there's actually a vineyard in Fargo.
Although every state in the nation does make wine, 95% of the USA's wine is produced in California, Washington, Oregon and New York State, though places like Texas and Virginia are increasing their production all the time. Here's my choice of the ten most interesting wine regions to visit.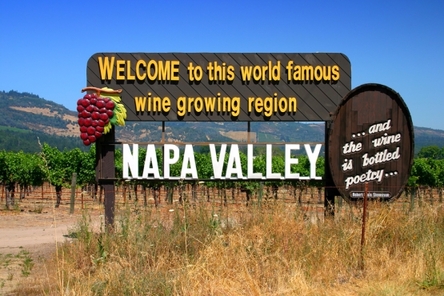 Photo: www.BigStockPhoto.com
CALIFORNIA

Although Napa Valley has to be the number one choice for wine-lovers, with its vineyards large and small, boutique hotels and some of the USA's top restaurants, there are other choices in California. Right next door to Napa is Sonoma, which is prettier, and even more beautiful is Paso Robles wine country, further south.
Even further south, in and around Santa Barbara, you can still do a tour of wineries and other locations featured in the 2004 hit movie, Sideways. Here's a downloadable map to guide you on your way.
How to Visit

Black Tomato has a Wine Galore in Santa Barbara tour, inspired by Sideways.
OREGON

Oregon produces my favourite American wines, their full and luscious Pinot Noirs. There are several wine regions in the state, the biggest being the Willamette Valley, where some of the best Pinot Noir is made. The Walla Walla Valley, with almost 100 wineries, and the Columbia Valley, which is split between Oregon and Washington State, are other places to head for.
How to Visit

North American Highways offers an Oregon Pacific Coast and Cascade Mountains fly-drive tour, allowing you to visit both Oregon and Washington wineries.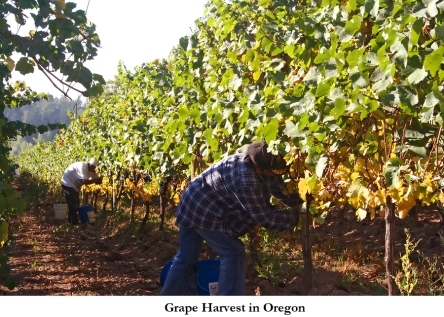 Photo: www.BigStockPhoto.com
WASHINGTON

Washington State is second only to California for US wine production, with over 700 wineries, the Columbia Valley providing some of its best wine, as well as being beautifully scenic. The climate lends itself more to white wines, with Chardonnay and Riesling being the predominant grape varieties.
How to Visit

American Sky's Washington and Oregon fly-drive could include some of the two states' wine regions.
NEW YORK STATE

The city of New York looms so large in the minds of UK visitors to the USA that New York State gets overlooked. Wine lovers shouldn't overlook it, however, as it is the 3rd biggest wine-producing region, and is famous for its unusual ice wines. These are rich and tasty dessert wines made by freezing the grape on the vine and mostly made from the Vignoles grape. The other grape variety that grows well here is Riesling.
How to Visit

Try the North America Travel Service's New York Skyline and Scenery tour, which includes the Finger Lakes wine region.
VIRGINIA

Virginia is rapidly developing as an important wine region, with its tobacco plantations being replaced by vineyards. It has eight distinct wine-growing areas, the largest of which, the Shenandoah Valley, allows you to combine wine-tastings with enjoying some of the state's most impressive scenery. It was also home to Thomas Jefferson, one of the USA's first wine experts and collectors. One to try here is the Viognier grape, producing some remarkably good wines.
How to Visit

Key to America's Colonial America fly-drive goes through some of Virginia's wine country.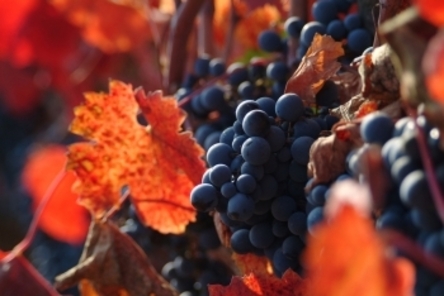 Photo: www.BigStockPhoto.com
HAWAII

OK, Hawaii doesn't make the best wine in the world, and only has one grape variety that grows well here, the Symphony. Other wine is made from pineapples and guava, while the Symphony grape produces a medium white wine. Most of the few vineyards are on Maui, and at higher elevations, and it's certainly fun to visit places like the Volcano Winery.
How to Visit

Scott Dunn has a range of trips to luxury resorts on Maui from where you can visit several Hawaiian wineries.
COLORADO

Colorado is renowned for its beers, and its distilleries are booming, but it also has some of the highest vineyards in the world. The slopes of the Rocky Mountains provide unusual growing conditions, with intense sunlight and cool nights, both of which help produce wines with rich flavours from grapes including Merlot, Cabernet Sauvignon, Riesling, Viognier and Chardonnay. Oh yes, the scenery's not bad either.
How to Visit

AmeriCan and Worldwide Travel's Rocky Mountain Splendours fly-drive would allow you to visit some of Colorado's wineries.
ARIZONA

People associate Arizona with the Grand Canyon and desert scenery, but wine has been made here ever since the Spanish missionaries arrived. While some is made for novelty value, like Tombstone Red ('goes well with rattlesnake'), there are a few dozen wineries producing some remarkably good wine, like the Dayden Stronghold dry rosé we enjoyed at the Tanque Verde Ranch.
How to Visit

North American Highways has a fly-drive tour to Southern Arizona and Utah, giving time to visit Arizona's wineries.
TEXAS

Texas is another state whose vineyards go back to the Spanish missionaries. It's bigger than France so it shouldn't be too surprising that it is capable of producing some fine wines with its varied topography and climate. It has eight different wine-growing areas or AVAs (American Viticultural Areas) producing everything from hearty cabernet sauvignons to crisp sauvignon blancs.
How to Visit

Rent a motor-home through Frontier Motorhomes and take in Texas wine country.
MICHIGAN

The extreme northern state of Michigan, which borders with Canada, is another state which might initially seem an unlikely location for vineyards. While it's true that much of the vineyard production goes to grapes for eating and for grape juice, the Riesling wines in particular have proved to be excellent. Wine tourism is growing rapidly here, helped enormously by the stunning scenic attractions of the Great Lakes region.
How to Visit

Virgin Holidays offer a Great Cities of the Lakes fly-drive which allows plenty of time for visiting Michigan's wineries.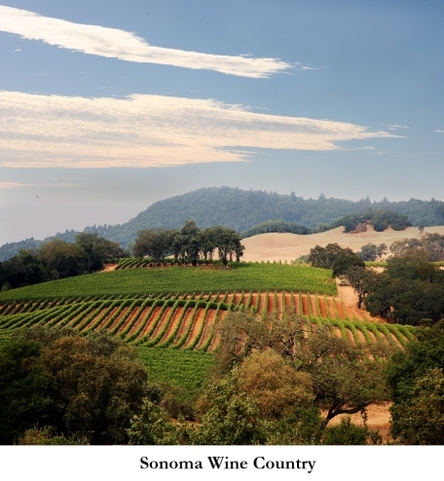 Photo: www.SonomaCounty.com
The Author

Mike Gerrard has won several awards for his travel writing, including Online Travel Writer of the Year, and divides his time between his homes in England and Arizona. He is co-editor with his wife Donna Dailey of the 101 USA Holidays website.