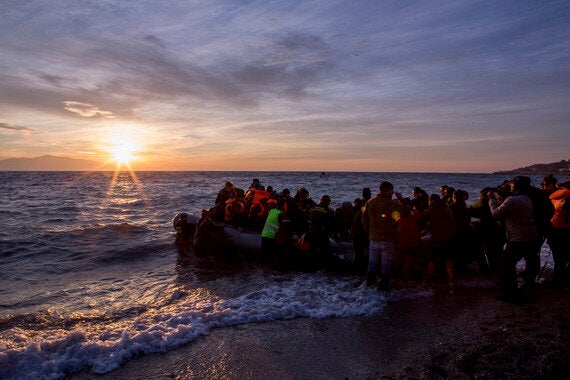 Photo credit: Karin Schermbrucker/ActionAid
Last September, the heart-breaking images of a young boy washed up dead on a Turkish beach caused a shockwave of horror across Europe. Three-year-old Syrian boy, Alan Kurdi, became the symbol of the refugee crisis as his images provoked a global reaction and massive outpouring of sympathy and concern towards refugees.
Despite the outrage, headlines and promises that followed these photos - one year on and we have allowed ourselves to fall back into the trap of seeing those fleeing war, persecution and poverty as a threat to our living standards rather than as fellow human beings.
Just because the EU Turkey deal has taken the refugees off our holiday beaches and off our front pages doesn't mean the fear and terror that drove Alan's family to take a flimsy boat has gone away - only that that escape route has been closed.
Today, children and families continue to live and die in the bombed rubble of Aleppo and in the Mediterranean. Since Alan's death an average of two children a day have drowned as they have attempted to make the dangerous crossing across the Mediterranean.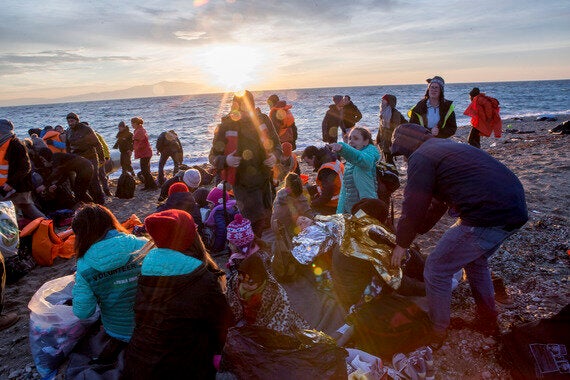 Photo credit: Karin Schermbrucker/ActionAid
And yet the war in Syria and other countries continues to rage. Just a few weeks ago we saw another set of heart-breaking images, photos of five-year-old Omran Daqneesh as he sat in an ambulance after being pulled from the rubble in war-torn Syria. We were yet again reminded that every day people face the impossible choice of risking their lives at home, or putting their lives in the hands of smugglers forced to make perilous sea and land crossings.
For those who have managed to arrive in Greece, overcrowding in the camps is leading to dangerous and inhumane conditions. People are stuck, with nowhere to go and no one to welcome them.
Yet the world continues to stand idly by - with politicians using xenophobic rhetoric about migrants and refugees and governments building fences, closing borders and making deals with third countries to outsource border control, like the potentially illegal EU-Turkey deal. Is this really what compassion looks like?
Today, on this heartbreaking anniversary, the outpouring of sympathy for Alan Kurdi must be extended to the countless other refugee children and their families who are in dire need of help.
At the Refugees Welcome March in London on September 17th, thousands will march to show that the UK has not forgotten its solidarity with refugees and call on politicians to tackle the real causes of this crisis.
The UK government and European leaders must urgently welcome more refugees into our countries and provide safe passage for those fleeing conflict and devastation. We cannot wait for another tragedy, another death of a young child to shock us into acting.
For more information on ActionAid's refugee crisis response and the Refugees Welcome March please visit actionaid.org.uk