So, on Tuesday night I went to a private screening of the new Richard Curtis film Mary and Martha at The Electric Cinema in Portobello Road, London. I was one of 85 guests to an evening hosted by the wonderful Emma Freud, partner of Richard. The guests were all wonderful ladies, all famous in their own right and little ole me!
You are asking yourself, why were you, Jo Yirrell there? Well, would you believe, I was part of the inspiration for Richard as he wrote the film.
In 2005, I lost my beautiful son Harry, aged 20 to the curable and preventable disease, malaria. Nothing can describe the intolerable pain of losing a child, I never imagined at the time that I would have the strength to get through my loss and live my life but I had my other boys, Bert, Berry and Buster and David, my husband of (now) thirty years to support me, as I supported them.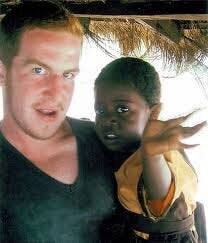 Harry enjoying some of the best months of his life
In 2009 I was approached by Malaria No More UK and asked to become a Special Ambassador for them, telling the world about my loss and campaigning to help rid the world of malaria. Such a worthy cause and for me, therapeutic!
I found myself talking to people from all walks of life - celebrities, Gordon Brown, the prime minister, and lots of others. Mainly, though, encouraging the public to join forces and end deaths from malaria once and for all. The goal - to get as close as possible to near zero deaths 2015, so far we have started to make a difference, deaths have been reduced, treatment more available to the people that need it most, awareness the world over, has increased. But again we find that more impetuous is needed to stop a child dying every minute from malaria, one of the oldest diseases known to man, the most crippling disease of the world in terms of health and infant mortality, economically it ravages countries but it is preventable and treatable.
And so I find myself in a plush seat, in The Electric with 84 other guests, all women. The film Mary and Martha was incredible. A tragic yet, uplifting film that tells of two women who are mothers who have lost their sons to this preventable and treatable disease. They join up and campaign to encourage others to take note and battle this killer. It tells their story. It tells my story! I cried, all I could think of was Harry, wondering what would he think about all this, would he be proud? Yes, he would! He would like it that I was doing all I could do to get rid of this global problem. I am incredibly proud to be an inspiration of this film; it is a surreal feeling knowing that I have been in the thoughts of one of Britain's top filmmakers and that he (Richard) has chosen me, of all people, to help get a very important message out there.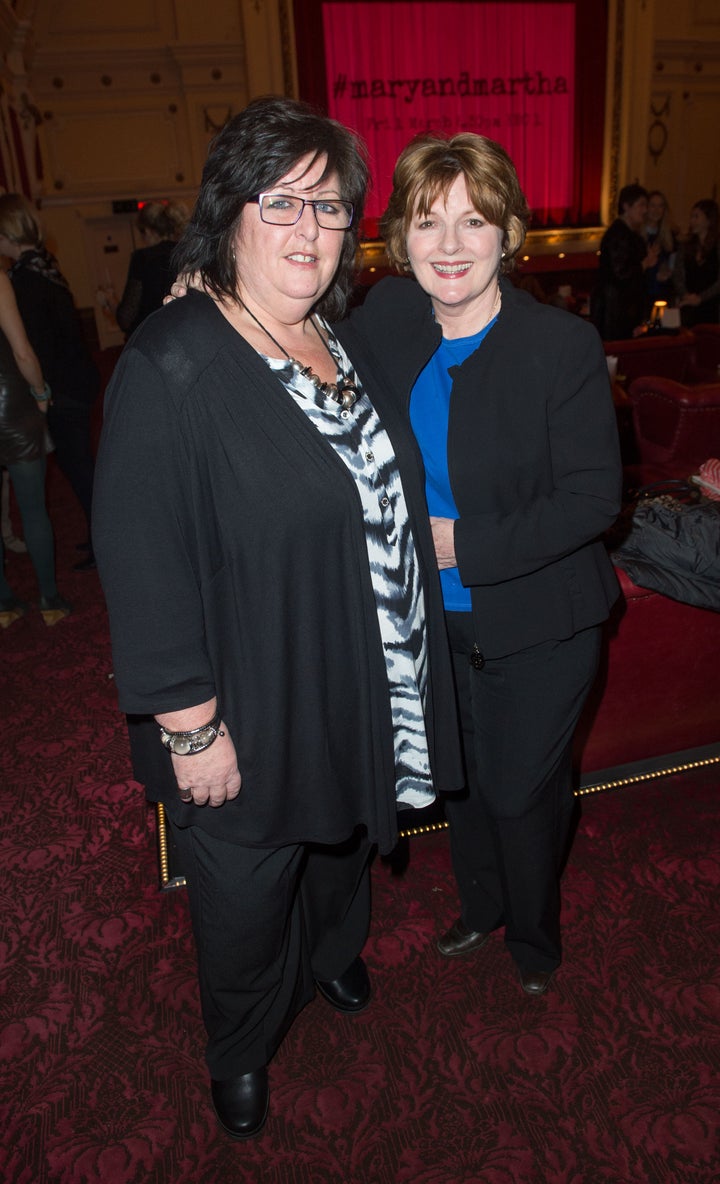 I met Brenda Blethyn who plays 'me' or Martha in the film on Tuesday night, star of one of my favourite films Saving Grace. A beautiful woman who I felt I immediately gelled with, very like minded the two of us!
Malaria is a disease that is both preventable and treatable, the fight against malaria is at a pivotal moment and needs all the support we can muster, to push on and achieve the goal of eradication. We need everybody across the world to join the fight and help us to reach the point that we can say 'malaria NO MORE'.
I have campaigned; I have met David Beckham, Andy Murray, Gordon Brown, Sarah Brown, Richard Curtis, Emma Freud and many many wonderful people. I am an inspiration for a film, I am now a blogger, a Tweeter, but, do know what? I would give everything up to have one moment with Harry, my son, my beautiful son! Just one cuddle, one word.
No mother should lose a child to a preventable, treatable disease anywhere in the world, please lend your support to our efforts, watch Mary and Martha on 1 March at 8.30pm on BBC1 and go straight to malarianomore.uk.org to see how you can help us, no, help me, to build a monument to Harry by ridding the world of malaria.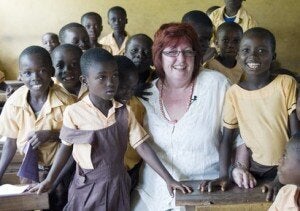 Me out in Ghana meeting the amazing little children Harry taught whilst out in Ghana