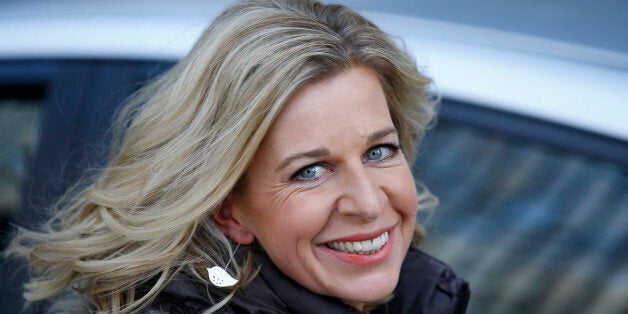 My name is Zahid Mahmood, I am 46 years old, and I am married and have seven children. I am qualified manufacturing engineer, and am from Walthamstow. I am extremely active in the local community and am involved in charity work and volunteer my time with local schools and organisations.
The past year has seen our family tarnished by a said Katie Hopkins writing in a notoriously right wing paper. The article(s) have had an incredibly detrimental effect on our family and community. We were labelled as ISIS supporters and extremists, and our family home was splashed across front pages with lurid headlines.
Our supposed crime was to be refused entry to the 'Land of the Free'. A family holiday to Disney Land saved up for and all the children speaking about it for months. Having been granted our ESTA visa to the States, we were pulled out of the line as common criminals and subjected to a reminder of what vilification and racial profiling at airports really means.
Having now experienced first-hand Trump's projected Muslim Register; our family speaks on behalf of the wider Muslim diaspora. All those Muslim activists who speak truth to power are continually labelled as extremist. To challenge organisations that secretly dictate to shady Governmental departments about secret lists is abhorrent. We live in a democratic country and I believe in openness and transparency, and due process of law. I am yet to receive a response for our refusal to the States, and potentially an apology).
Living within Waltham Forest we have some extremely high levels of Islamophobia. Our local MP Stella Creasy has been instrumental in assisting us with help in challenging the reason for our no entry to the States. She was also there when our daughter was viciously assaulted whilst wearing a hijab on our doorstep.
These are real issues that affect us and other Muslims on a day to day basis. We are now censoring our children through fear of Prevent, and have seen how it has decimated the trust and openness that used to exist in schools and communities. We have nothing but admiration for the Muslim activists who are challenging Prevent as they are truly local grassroots champions who stand up against racial profiling and give a voice to the voiceless, as opposed to those 'Muslim' groups created in a Government laboratory.
We have been labelled and tarnished as a family purely because we are Muslim. It was open season to attack and vilify us without a jot in the world. I am an adherent to my faith, and for that parts of society deem it necessary to label and traduce my family. The notion that I as a British citizen should be denied entry to another country should not be open season to attack.
Our avenue to litigation was taken reluctantly. We were shunned by certain sections of our community, ostracised as 'the other', and seen as fifth columnists by the right-wing press and Twitterati brigade. Sensing the paradigm shift violently towards the right our only redress was litigation. Carter Ruck an excellent Law firm with brilliant lawyers who 'unfortunately' have a burgeoning Muslim clientele sought us the compensation and apology. I cannot recommend them more highly.
The feelings of hurt have not dissipated, we are rebuilding our lives, but they will never be the same again, but I would say to those affected by draconian policies, and racial profiling, do not be afraid to stand as citizens and not as subjects.
Tariq Mahmood, Zahid's brother, speaking to BBC Asian Network
Related