I'm currently on a foodie adventure to seek out and photograph unusual food trends in the UK's most popular destinations and I definitely found an unusual side to York.
When you think of a weekend city break to York you probably picture cobbled streets, quaint tea rooms, cosy pubs, an impressive cathedral and wonky, old buildings.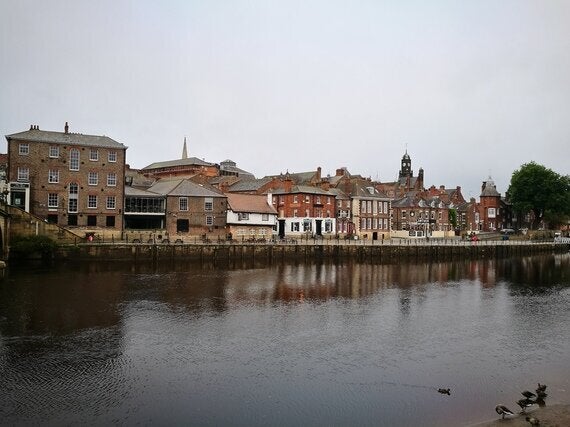 What you probably don't imagine is a rising Nepalese food trend and an adventurous foodie community seeking out authentic and delicious Nepalese dishes. But that's exactly what I, found.
There's a thriving Nepalese community in York as a result of Gurkhas serving in the British military. Just over 200 years ago during the Anglo-Nepalese War, British officers were so impressed by the skill and bravery of the Nepalese Gurkha soldiers that they recruited them into the East India Company. Gurkhas have served with the British army ever since.
Yak & Yeti, an easy-to-miss Gurkha restaurant in the centre of York, is evidence of this community. In recent years it's gained in popularity, causing something of a food trend to begin in the ancient walled city. York's second Nepalese restaurant opened its doors earlier this year and was an instant hit.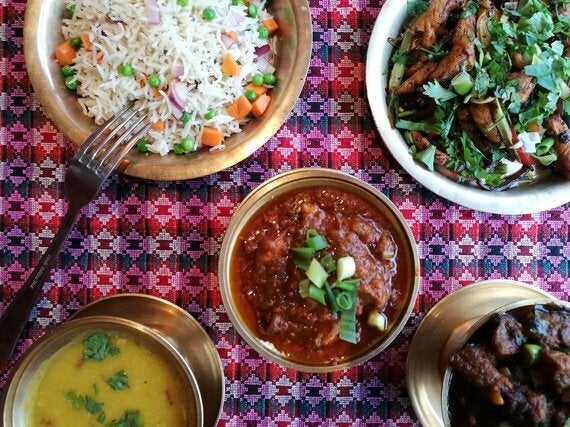 Lunch at Yak and Yeti shot on a Huawei P9
The dining room at Yak & Yeti, although simple, is bursting with character. The vibrant decorations made for a fantastic backdrop for all the photos I took of the food. Paintings of the Himalayas adorn the warm red walls, and small furry yaks watch over diners from shelves covered with Nepalese trinkets. At the entrance to the restaurant there are two low tables surrounded by cushions, so diners can sit on the floor and immerse themselves in the tradition of a true Nepalese meal. Plenty of natural light streams in through the two large windows that face Goodramgate and its crooked 700-year-old cottages known as Our Lady's Row.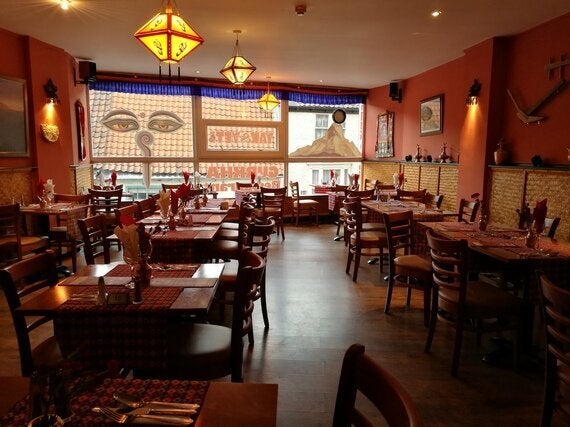 Inside Yak and Yeti shot on Huawei P9
Seeking the most authentic Nepalese dinner, I ordered a selection of dishes on the varied menu, starting with vegetable pakora, Kukhura ko Sapeta and pork Momo. The pakora and chicken drumsticks, or Kukhura ko Sapeta, were tasty enough but the real highlight was the incredibly aromatic tomato chutney that was served alongside the starters.
Momo is one of the most popular dishes in Nepal, although it's originally a Tibetan classic. The steamed dumplings are filled with meat or vegetables - in this case, onions and pork, and served once again with the Nepalese chutney, a tangy mix of tomato, ginger, garlic and coriander.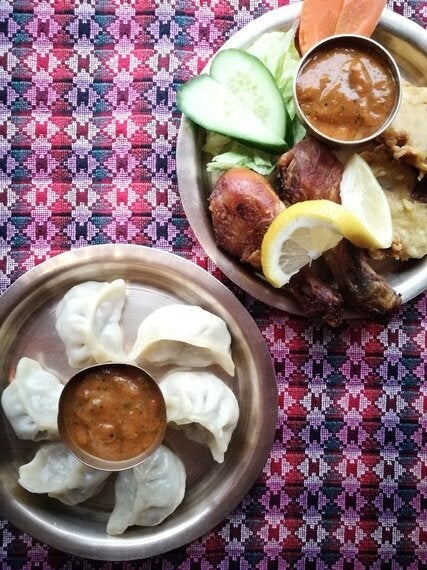 Starters at Yak and Yeti shot on a Huawei P9
My Nepalese food discovery continued with a selection of the restaurant's signature curries: Everest lamb, Yak & Yeti chicken and Jhhinge Machha KoTarkari. Thankfully, each of the dishes is explained clearly in the Yak & Yeti menus, so even if visitors can't pronounce their meal, they'll know exactly what they're ordering.
The Yak & Yeti chicken was a simple stir fry dish, overflowing with spiced strips of meat, green peppers and onions. Everest lamb turned out to be a chunky curry, the lamb so tender it fell apart when served, and Jhhinge Machha KoTarkari featured king prawns marinated in a homemade spice mix and slow cooked to perfection. The Bhuteko Bhat, or Nepalese fried rice, was an essential accompaniment to mop up all of the leftover curry sauce.
In Nepalese culture, food and the act of eating it are considered divine, so meals are meant to be consumed in a joyful manner. At Yak & Yeti the food is so delicious and the service so good, that eating joyfully is practically inevitable. The colourful décor and unusual dishes also meant I was able to capture some great Instagram posts on my Huawei P9.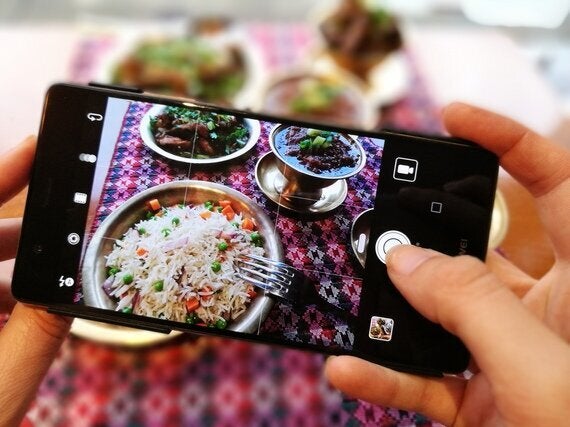 Yak and Yeti shot on a Huawei P9
My tour of the UK now comes to an end in a little known area of South London - New Malden - where I am trying the best Korean food outside of Korea.