Every day, on my way to work in Gaza City, I see tens of thousands of students going to schools and colleges and I often ask myself the same questions. What future is awaiting these young people? What options do they have?
Some 70% of the population of Gaza is below 25 years old. This young generation is living in one of the most densely populated places in the world, with the world's highest unemployment rate. There is also scarcity in almost every aspect of life: water, electricity, land, resources, access to health, education, safety and limited access to the outside world. What chance do they have?
The extremely challenging living conditions for the 1.8 million people living here affect everyone, but the impact on children and young people is devastating. And families living in chronic poverty are powerless to improve the situation for their growing children.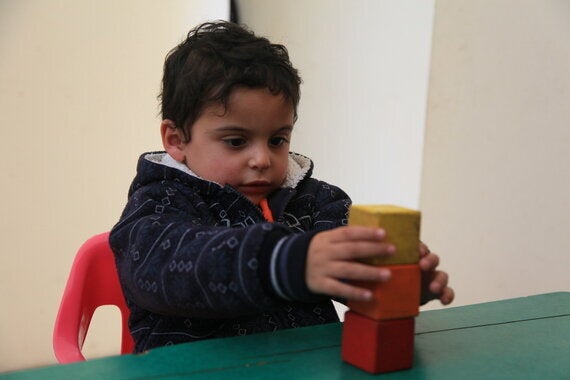 In 2012 the UN warned that by 2020 Gaza may no longer be "liveable" due to the lack of potable water and an inadequate sanitation system that further deteriorated during the 2014 conflict. Today 95% of our water is regarded as unsafe for drinking without treatment, as it has become increasingly polluted with sea water, nitrates, pesticides and sewage.
Belal, a young man from Gaza, graduated in engineering with honours in 2012, and the highest grades in his year. Fuelled by his academic success, he pursued work and further study but he could not take up a scholarship that was offered overseas because of the war in 2014. At the age of 27 his most cherished dreams were dashed and his bright hopes were dimmed.
Opportunity and access to employment are not only about a salaried position but about restoring self-esteem and dignity for young people who have been denied access to a normal life throughout their childhoods and now in their adult lives. They are boiling on the inside, with nowhere to put their energy, and reflections of this stress are showing as physical illnesses and psychological and social disorders.
The restrictions our young people face have been happening for as long as I can remember. But the blockade of Gaza, now in its tenth year, is taking its toll on the youth who have so much energy to share with the world. Last year the figures for youth unemployment were as high as 60%, among the highest in the world. The lives of a whole generation are being blocked and stunted at every turn.
Like the rest of the world, I am following the terrible situation of the people in Syria. The suffering they continue to endure as they make the perilous journey to find a better life is heart-breaking. Yet it is even more devastating to witness on a daily basis how the restrictions here are ruining the lives of even the most ambitious and high achieving young Gazans.
These young people in this forgotten land have so much energy and talent to offer the world. They do not want to be beneficiaries of aid and welfare and yet they consistently lose opportunities because they live in a land with the gates locked to the outside world.
Islamic Relief is one of the agencies concentrating their efforts on alleviating the suffering of people by improving health and education provision and creating income generation projects, where possible.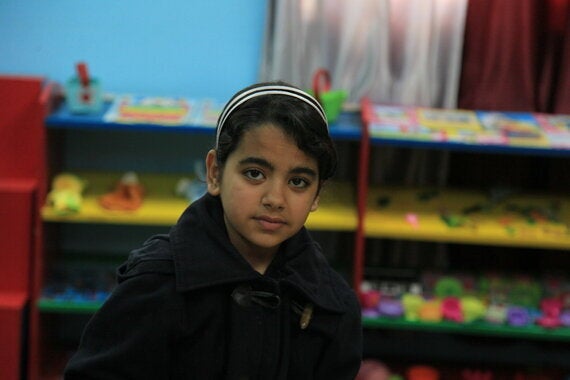 Yet there is only so much that can be done to support children and youth in this restricted situation. When one recent job creation opportunity was advertised for 500 people, 29,000 applications were submitted. There are thousands of young men and women like Belal who are desperate to work and contribute to the world. While young people across the world are enjoying their rights and freedoms, the basic rights of access to health, education and opportunity have become merely dreams for most of the children and youth of Gaza.
How can we make sure that Gaza's young generation is not forgotten when the world community is working towards achieving the Sustainable Development Goals?
• Muneeb Abu Ghazaleh is Islamic Relief's Gaza Coordinator. To make a donation to Islamic Relief's projects in Gaza, and to read more about Islamic Relief's current Countries in Conflict campaign, please visit www.islamic-relief.org.uk