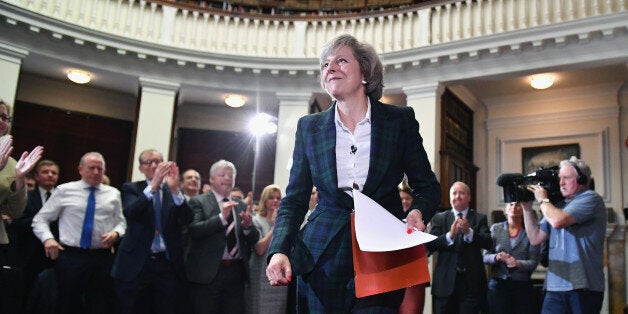 The last week has been one of the longest that politics has seen in decades; crammed full of events and swollen with unpredictability.
Having spent the last few months campaigning to leave the European Union with Boris Johnson, and having seen him connect with members of the public, I was happy to support his bid for leader. I absolutely believed he was the one to do it. I was excited to see him start to work on putting together a good deal with our European friends and allies, and ensuring that this was a beneficial outcome for everyone in our country. I was also determined not to allow a rewriting of history; the wishes of 17million voters could not be ignored by a leader who was uncommitted to seeing Brexit through.
It became clear, however, that many of my colleagues did not agree, and Boris took the right and brave decision of announcing that he will not stand. This is a disappointment to those who backed him, but a testament to a man of character, honour and dignity - and a stark contrast to the awful sight of a Labour leader clinging on to his position even if it will tear his party apart.
We must now move on and return to the question of which of the five excellent candidates who have announced that they will stand for leadership are most capable of steering our country through a truly challenging period. It is a question of who is most the able to continue the important business of Government, while ensuring that the deal we get with the European Union will benefit every family and every region of the United Kingdom.
I have been convinced today by Theresa May that she is the one to deliver. This is a time for experience, and Mrs May has the most of those on offer. Her six years spent as Home Secretary show not just a track record of success, but an impressive resilience and almost unmatched stamina to maintain success through the ups and downs of political life which may have tossed the careers of a less able politician aside.
I am reassured by Mrs May's commitment that a prominent Leave voice will handle our negotiations with the European Union, and that a new department will be created to tackle this complex issue and see it through to a positive conclusion. This is vital. The 52% who voted to leave should be respected, and as Mrs May said this morning, 'Brexit means Brexit'. She talked about how there must be no remain 'through the back door'. A democratic decision has been made with a high turnout and we need a leader who will deliver the decision of the people; Theresa May absolutely gets this.
I am passionate too about social justice, about giving every single person the best chance to succeed in life, no matter the colour of their skin, their postcode or who their parents are. A shared commitment to this goal, and furthering the efforts David Cameron has made to improve the life chances of those who feel they have been left behind in recent years, was absolutely key for me to be able to support any candidate. We need to build the better Britain that David Cameron talked about, and we cannot afford to allow this to become a mere sideshow. I am certain that Theresa May will secure and enhance this agenda, and was delighted by her assurance that the next government must deliver not for the few, but for every one of our citizens.
Mrs May is someone who gets on with the job she is given, and I am sure that she will deliver if she is given this chance. Now is the time for stability and experienced leadership. It is a time for responsibility and delivery. It is a time, I am now sure, for Theresa May to be our Prime Minister.
Nadhim Zahawi is the Conservative MP for Stratford-upon-Avon