A worrying webpage recently alighted on my internet browser. It featured a happy couple, Jen and Jeff telling the world all about their upcoming nuptials.
Here's how the story went. They'd been planning their big day for months and spent a lot of money. So much in fact that they ran out and couldn't afford the plane tickets to their honeymoon destination of Hawaii. Sob.
So, how did Jen and Jeff plan to make up the slack?
Take on extra shifts at work perhaps? Sell bits and bobs on eBay? Change their honeymoon destination even? No. They've decided to do it the old fashioned way. Beg.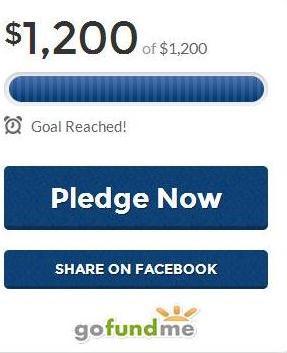 The webpage I'd found was on the crowd-funding site, GoFundMe. The couple had set up a page and received 21 donations totalling $1,200 to pay for their flights. Whoop whoop for Jen and Jeff.
And what about the backers? What did they get?
Perhaps a warm fuzzy feeling that they'd helped a young couple get a spot on a sun lounger. Otherwise nothing.
GoFundMe is part of a growing trend of online fundraising known as crowd-funding. Many people donate small amounts of money online to get projects off the ground. There are different types of funding from charities, to businesses offering non-financial rewards to those offering a stake in their business.
I'm a big proponent of it - and have featured many successful projects on my series "The Lab".
It's sometimes the only way to get a project off the ground when traditional means of funding haven't been successful. It's given rise to some incredible businesses like the team from Kano who have the backing of Bill Gates and raised $1.5 million to develop computer kits for children.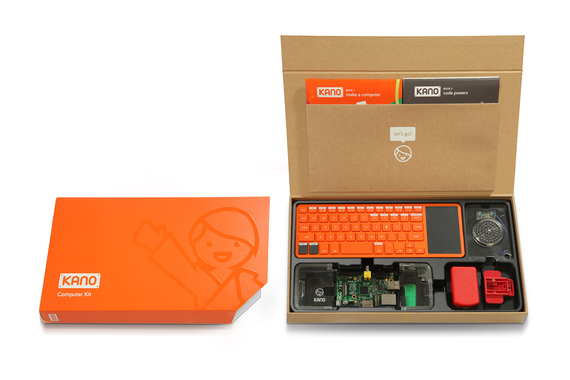 It's becoming big business. There are over 450 crowd-funding sites. The market is estimated to be worth $96 billion by 2038. But not all of these platforms are fully regulated.
Danae Ringelmann, the founder of one of the biggest, Indiegogo is evangelical about "democratising access to capital" and she was recently in the UK launching Go Crowdfund Britain.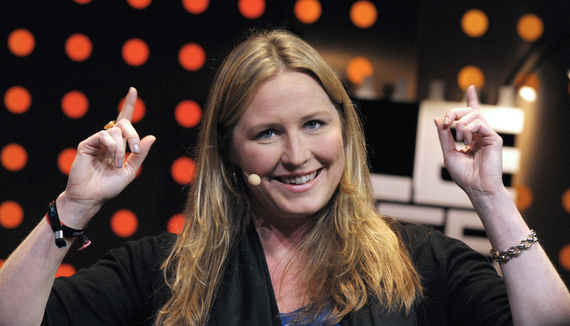 She talked me through some of the checks that her company does as soon as a page is set up. They're clever and complicated and she told me she's got some of the best brains in the business in the back office spotting hoaxes. But people have been stung and continue to be.
Technology investor, David Murray-Hundley gave money to a project but only after months of badgering did he get a delivery date for the prototype promised. In the meantime, he was perturbed to see members of the team had flown to California and were posting pictures at parties in Silicon Valley.
He told me: "Crowd funding will raise billions of dollars this year and I think this will only increase but along with this, more money will go missing unless more governance is put in place.
"Right now the crowd funding companies do not seem that bothered. Most people who have lost money have had to group together and do their own lawsuits."
However, regulation is improving. In the UK, the Financial Conduct Authority regulates some areas of crowd-funding but not others.
If you make an investment on a site like CrowdCube or Seedrs or are a consumer giving or receiving a loan on a site like Trillion Fund or RateSetter then you are protected. However, if you donate to a project on site such as Kickstarter as Murray-Hundley did, on which you don't receive a financial reward but, in some cases, the promise of a prototype, you are not protected.
Murray-Hundley thinks this needs addressing:
"The rules around it I think are changing. And so they should. On the not-for-profit side I think the rules should support growth for the charities trying but should be governed around where and how cash is spent."
Gillian Roche-Saunders, Head of Venture Finance at regulatory consultants Bovill doesn't think the donation-based market should be regulated but says as the market grows, the onus should be on individual platforms to tighten up controls. She gave the following advice for those donating:
"Think about whether you are happy to lose the reward if the project does not succeed. Sometimes you are happy to support a good idea regardless but if not, do your research.
"Check the terms to see whether you are entitled to the reward if something goes wrong. You can also investigate how likely it is that the project will succeed by checking how viable the business plan is and by looking at the backgrounds of the people running the project."
As Roche-Saunders says it's vital to do your own due diligence. However, as the market grows there is bound to be calls for independent evaluation from regulators.
And finally...
If you haven't come across it already check out Zack "Danger" Brown's fundraising campaign to make potato salad which raised an incredible $55,000.
The T&Cs of the platform mean he can't donate the funds directly to charity but Zack says once he's paid for all the promises he's made to donors he's going to do the right thing:
"Maybe throwing an epic party isn't the way to go. Clearly spending the money on hunger and homelessness makes a lot of sense."
Way to go, bro.