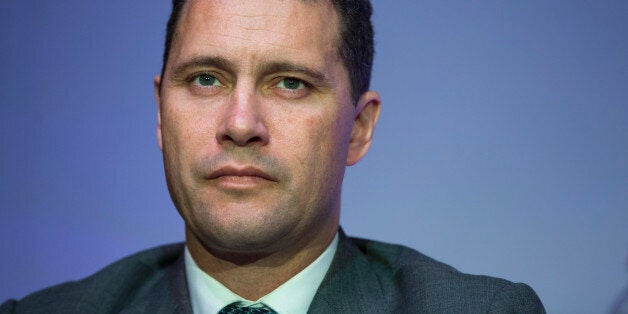 To not recognise the towering influence that Nigel Farage has had on UK politics is one thing. To imagine the impact his departure from leadership will have on Ukip is quite another. Of all party leaders he constantly secured the highest approval ratings among members. For many, Ukip is synonymous with Nigel, and imagining a future without him is something few of us had paused to really consider.
But now that day is upon us and it is not the time to navel gaze, or panic. Just as swathes of the Commentariat spouted apocryphal warnings against Brexit when in reality, nothing materially changes, in UKIP we still have all the cogs and wires of an operation, and must now determine its future.
With tens of thousands of members, 35 elected officials and scores of councillors, not to mention the four million votes in last year's general election, propelling UKIP to the status of the UK's third biggest party, as well as the 17million people who voted Leave, there is of course, still a major political party to run and much work yet to be done!
Just as we fought hard to return control of the country to those who should serve it well, we must now ensure that this incredible institution I am proud to be a part of is also passed into the right hands. The party doesn't belong to the leader or the executive, just as the country does not belong to the Prime Minister or government. It belongs to the people.
The many layers of talent within Ukip is undeniable, and the incredible impact we have had on politics makes ours a very special project indeed. We have shown we have the ability to really change the direction of the country and revitalise democracy. The next leader is duty bound to mind those talents for the many millions who invested their vote in us. Like Nigel confessed at lunch after his resignation press conference 'I feel like I'm giving a baby up for adoption'.
What Ukip needs to do is set out a bold vision for the future. It needs someone who can relate to the many blue-collar voters who have passionately backed our party, and those who have never voted before. The next leader must resonate in the Valleys as much as the Home Counties.
They must be inclusive, not divisive, and first and foremost, a true believer. They must continue to speak for the common man and be his voice of challenge to the establishment. We also need to connect with the young. The confused youth who feel as though they have been denied something after Brexit, and fail to recognise that they have been handed the greatest gift of all: full stewardship of this great nation.
Their mothers and fathers, currently being blamed for the 'Leave' result, will long be retired when full sovereignty is restored. It is a legacy they should be proud of. They now have to script their own destiny, and need to be injected with the confidence to do so.
For Ukip, this is the biggest challenge of all. At the time when the party is at its most relevant, and has much work to do in securing the great opportunities for prosperity and freedom denied to an entire generation, we now must offer up a next generation leader who can inspire those who will inherit the governance of the nation. For too long, young people have been excluded from politics and find sanctuary in the baseless promises and naïve ideologies of socialism.
We need to show them that solidarity with Europe is standing up for their kin in Italy, Greece and Spain facing widespread unemployment, and for their cousins in the developing world locked in poverty by an exploitative Neo-Colonial EU. We need to prove that our ideals are their ideals, that there is nothing wrong with standing up for yourself and for others and being a world leader, rather than a lame follower. If we cannot inspire the young, we are failing to complete the job we started in securing for them the right to determine their own futures.
It is quite clear to me that there is an obvious choice for leader, my colleague and fellow MEP Steven Woolfe. I've known Steven for the best part of a decade and he has always worked hard within all levels of the party, both prior to election, and today.
As finance spokesman and migration spokesman he has handled both briefs with dedication and aplomb. Hailing from Moss Side in Manchester before building a career as a barrister in The City, Steven would also be the first ever leader of black origin of a major political party in the UK and is a living example of social mobility, a central tenet of the Ukip ideology.
The new era that was hailed in the early hours of the morning on 24 June is only just beginning, and UKIP's new leader must show that we are ready to adopt a fresh strategy to deliver upon our duty to ensure that Brexit delivers for those who voted for it.
We must encourage Britain to become a truly global trading nation with a colour-blind approach to immigration. We must reach out to the Commonwealth diaspora, something that I know Steven truly believes in.
We must ensure that the nation's decisions are not usurped by banks and big business, but accommodate the wants and needs of every man and woman, whatever their background. Steven's career in the city and his modest upbringing demonstrate that he is able to bridge that gap, and that he is a fighter.
We need somebody true to our membership and the people who have worked hard to make Ukip what it is today; to honour those who have given countless hours to our cause to ensure that they continue this incredible journey with us.
With years of experience and loyalty to his name, I know that Steven is the right successor.
Nathan Gill is the leader of Ukip in Wales, MEP for Wales, and AM for North Wales