As part of my Eat, Pray, Love adventure, Morocco was the fifth phase of my twelve countries in twelve months journey that I couldn't wait to escape my busy city life to. The number five carries huge significance in their culture and everywhere I went this number seemed to appear.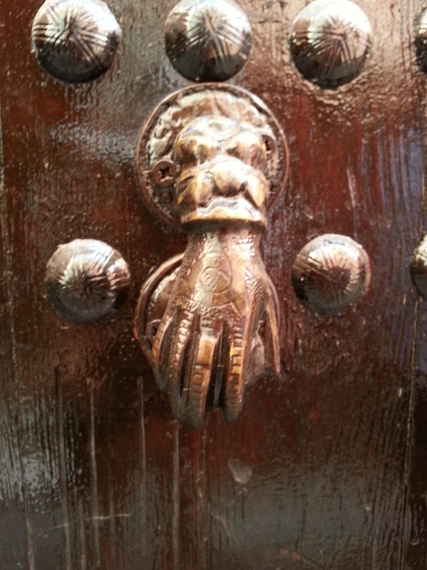 Upon arrival at the La Mamounia Hotel and Spa, a favourite of Winston Churchill and London socialite Poppy Delevigne, I was greeted with the bespoke scents of citrus fruits and cedar wood.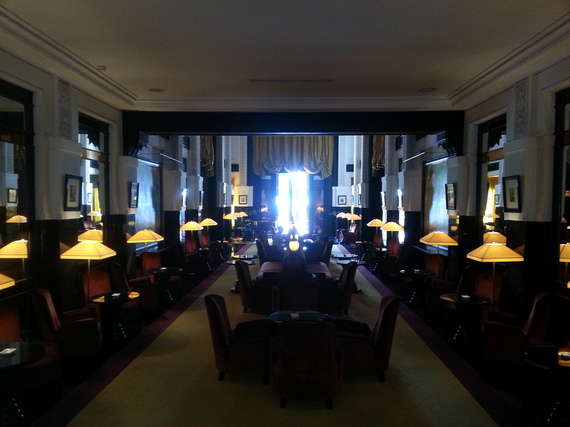 Hundreds of small white lamps lined the 'YSL blue' walls of the spa, and it conveyed a rich luxury which best can be descried as living the dream.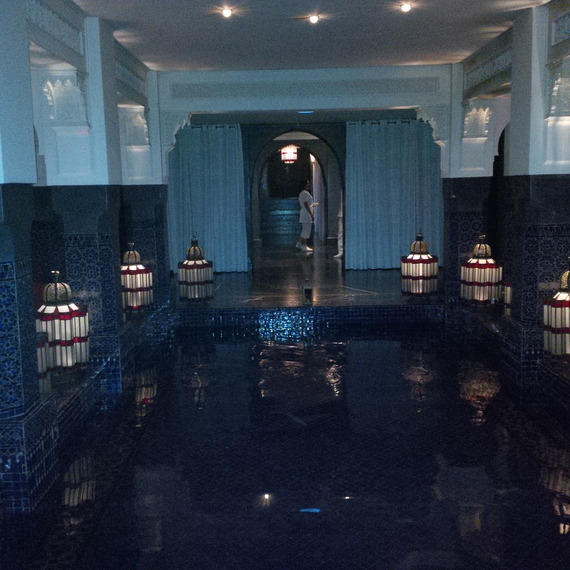 Within these walls are private 'hammans'- Moroccan steam rooms, as well as relaxation areas and many private cabins. The constant sound of several fountains, combined with the beautiful scents in the air was the perfect place to embrace complete tranquility, a satisfying contrast to my hectic London life.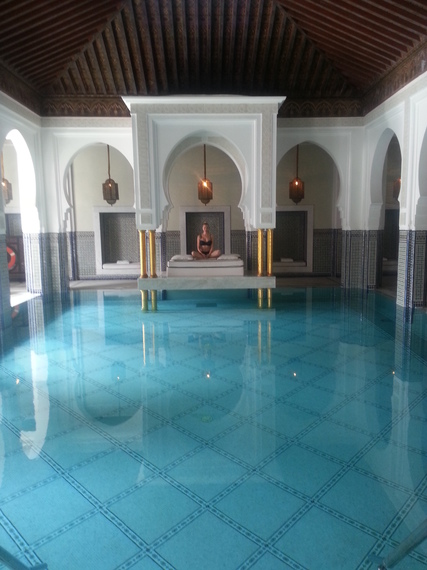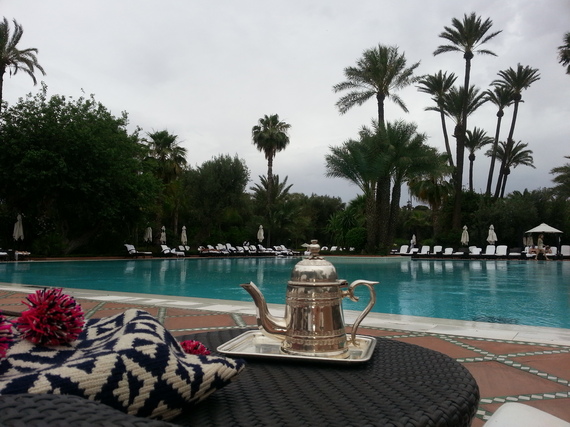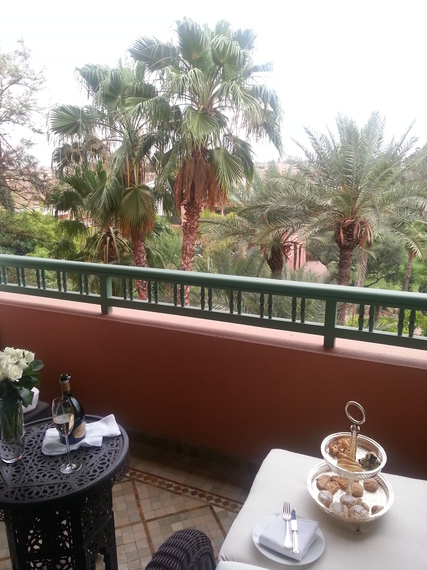 The hotel is known in Morocco as a national treasure, and I would strongly advise a visit to the Churchill Bar.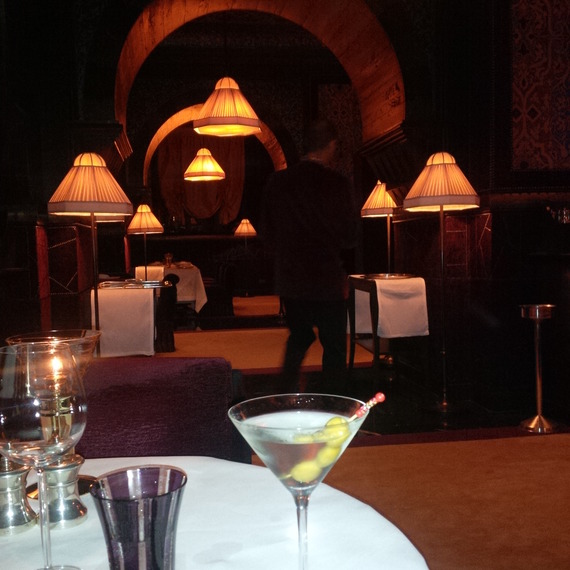 The many cuisines the hotel has to offer did not disappoint, and If you are a wine lover like myself then you will be tempted by many of their local bottles. The Moroccan restaurant was my favourite!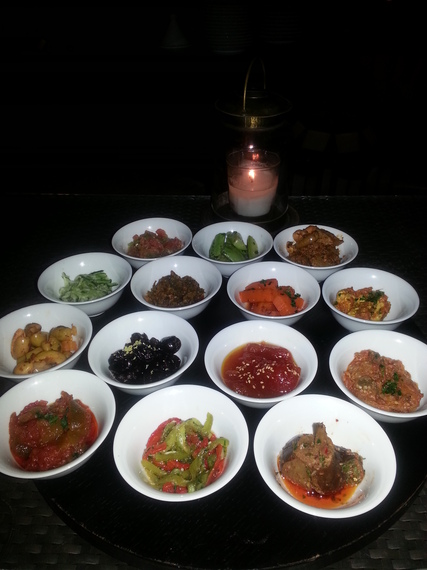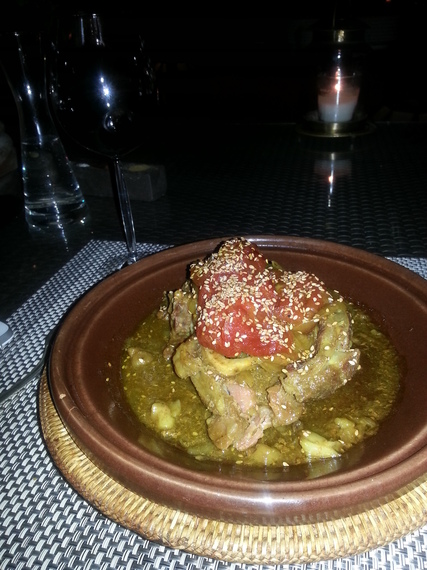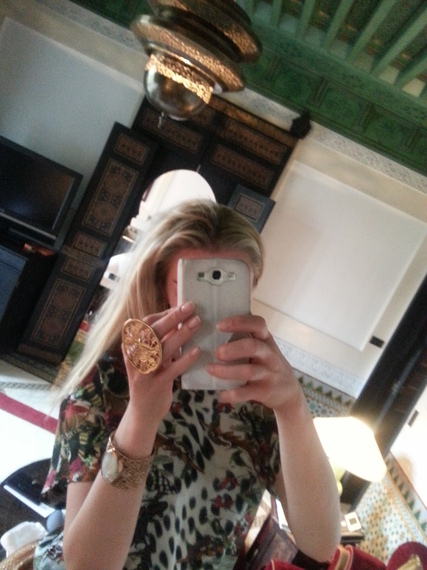 (As a fashionista, I've inccluded some "fashion shots". Poolside bag by Sophie Anderson, long black dress by Marianna G, printed top by Villian, gold jewellery by Julia Burness)
Tip: La Mamounia was definitley not a cheap option, and if it is a bit out of your price range they offer a fantastic alternative of a day pass. Treat yourself to an experience you will not forget and you will thank me!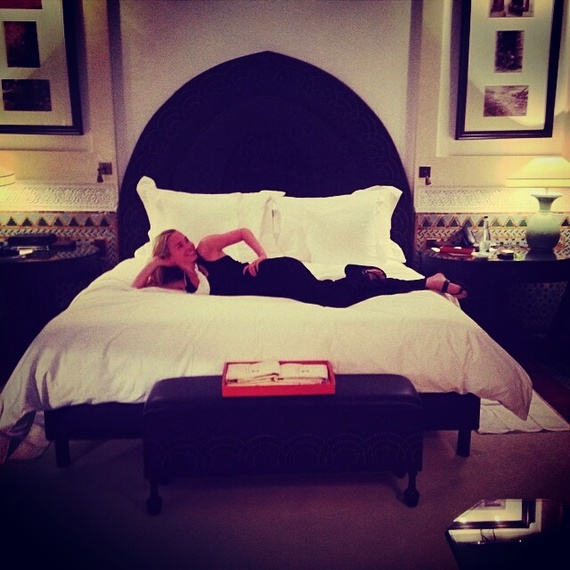 When the temperature dropped to below 110f I decided to did the 10 minute walk from my hotel, past Abd el Moumen to the main souk (bizarre/market) in the city square ("medina") called Place Jamaa el Fna on the first day.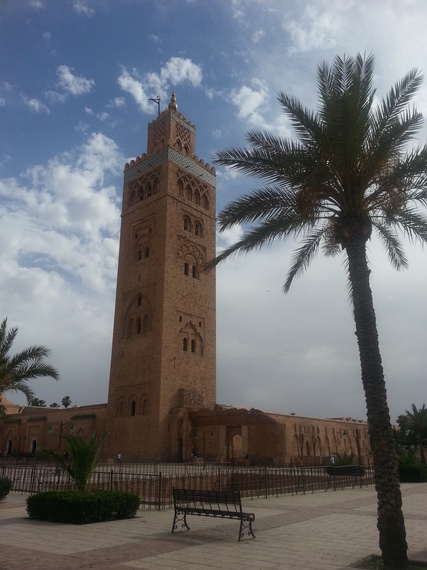 You may recognize this Souk from Sex and the City 2. When something is a mess Moroccan's call it a Souk. The souk is an intricate maze made up of hundreds of visual delights.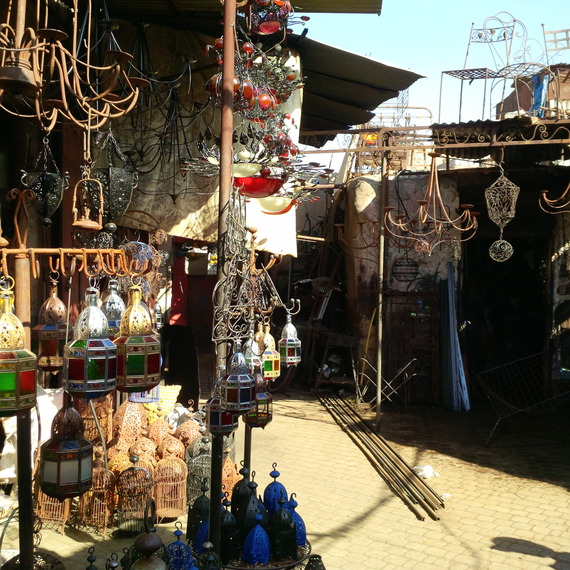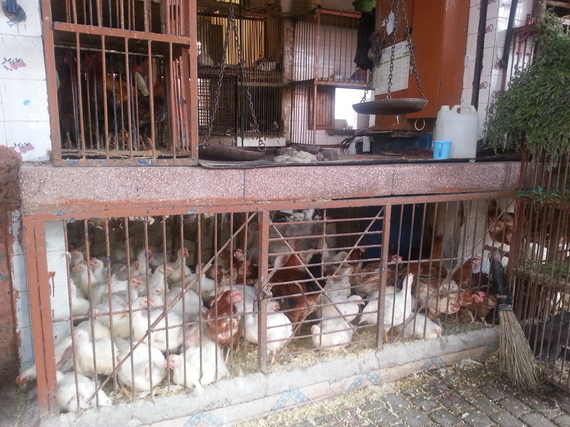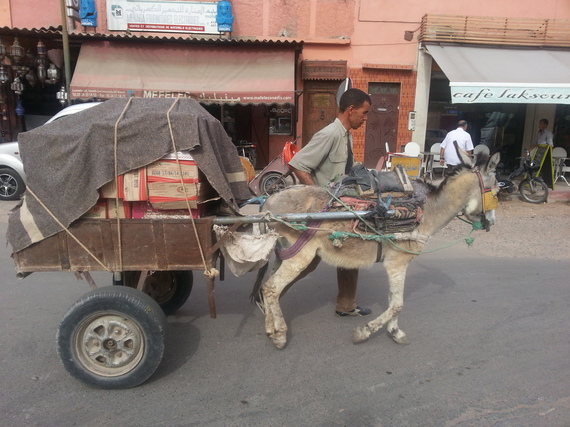 You will find many bargains but be warned that it may be uncomfortable as a female foreigner, so my tip is to Hire a guide. Vanessa Branson (Richard Branson's sister) recommended me a gentleman named Mustapha Chouquir. He showed me the back of the souks wherein the product is made; very fascinating. If you explore with a registered guide no one will harass you; that's worth every penny!
Much nicer are the Majorella Gardens, commonly called the Yves Saint Laurent gardens.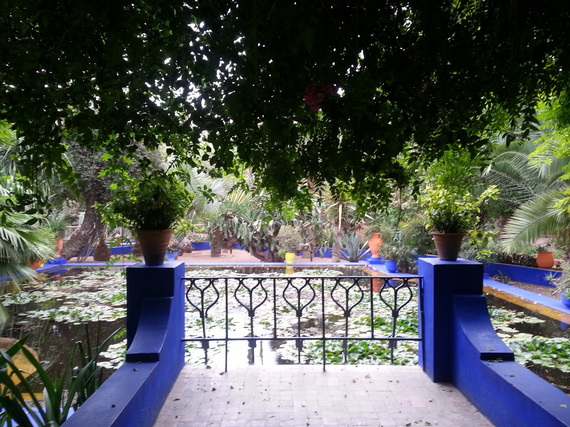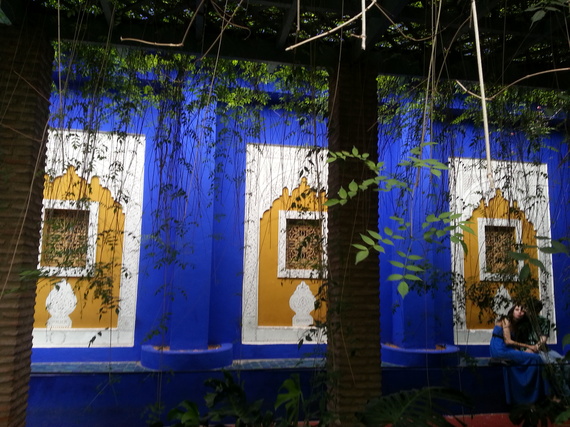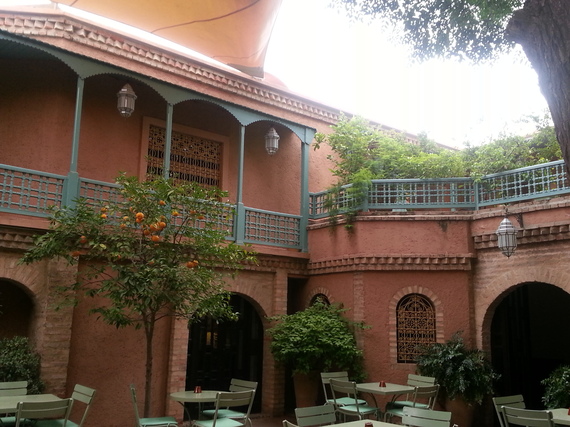 Tip: Don't give money to the beggars; Morocco is a socialist country and government aid is available for its residents.
Mustapha also showed me the Palace el Badhi. This palace was raped of all its beauty by the last king for his private home so now just sits in ruins with a few lonesome storks flying around. Still worth a pit stop.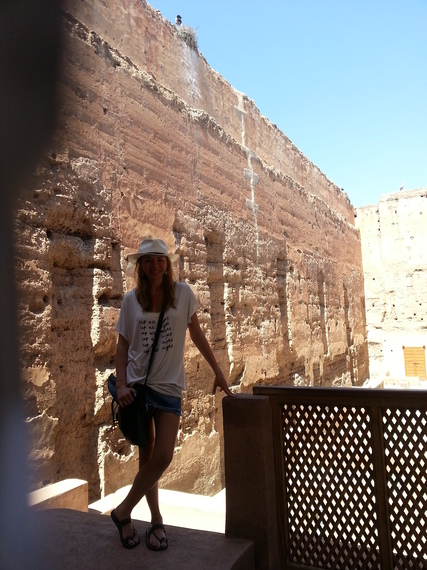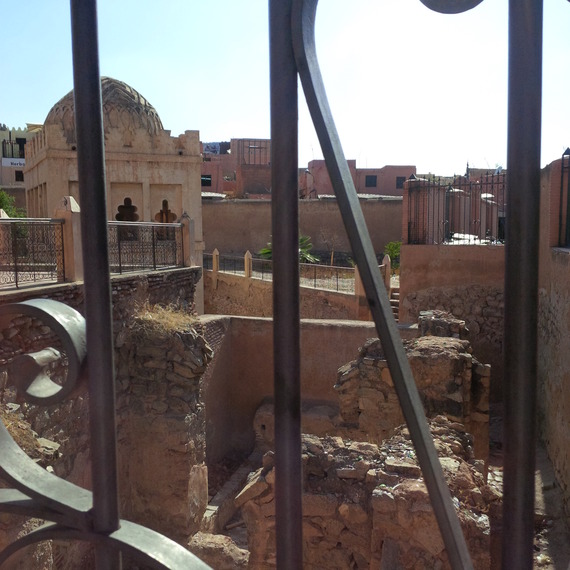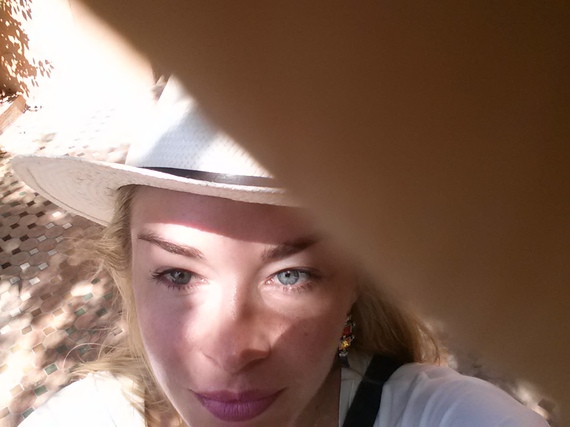 Next was the Palais el Bahla which was the beautiful Riad of the former prime minister where he kept is haram of four wives and nearly two dozen prostitutes. Within most building structures there are Mosques that are intricately designed and a part of everyday life.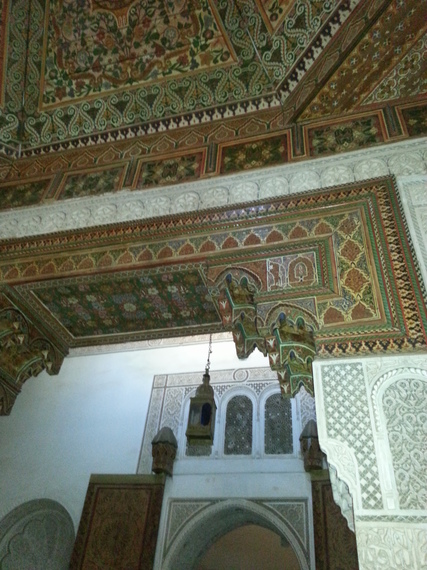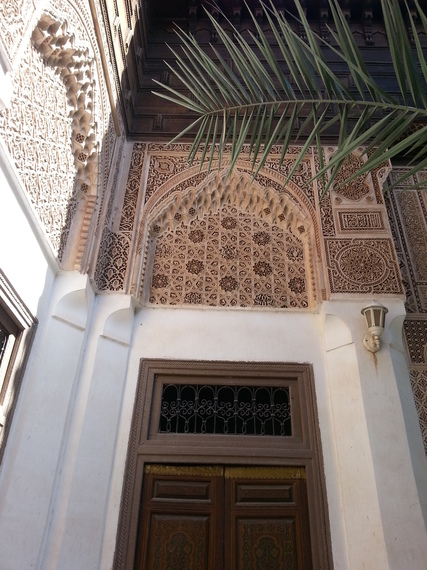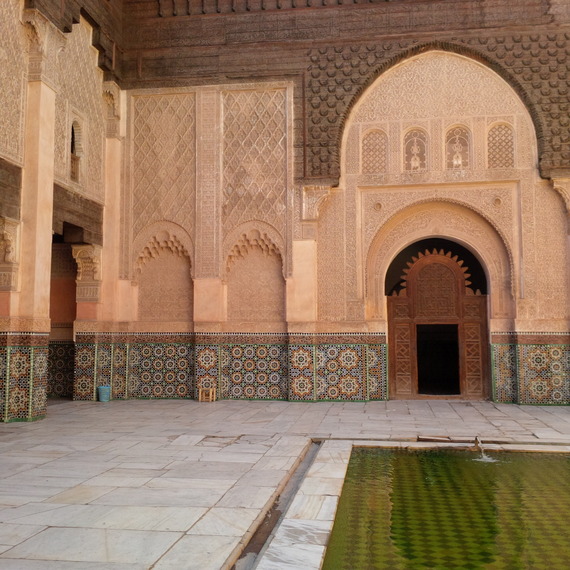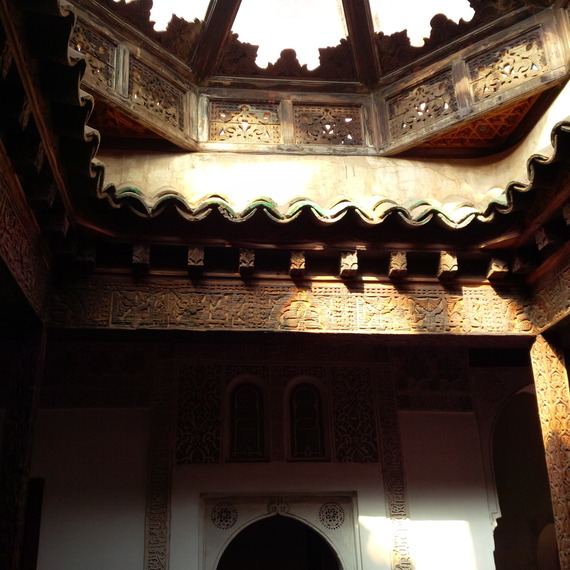 Much to my disappointment I was less than impressed with the Morrocan Museum which is located next to the The Ben Youssef Madrasa which was an Islamic college in Marrakesh named after the Almoravid sultan Ali ibn Yusuf (reigned 1106-1142). 16th-century college building with prayer hall and courtyards made up what was the Oxford of North Africa. Male and female students were sponsored based on academic intelligence, sleeping and studying under conditions I couldn't imagine! Women were kept in different building but could study together which is refreshing to know.
Morocco was the definite 'pray' part of my Eat, Pray, Love journey. On my final day I escaped the hectic city for the Mountains...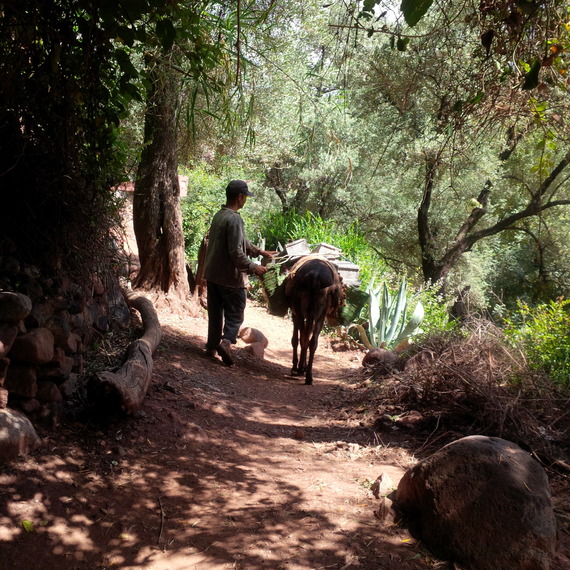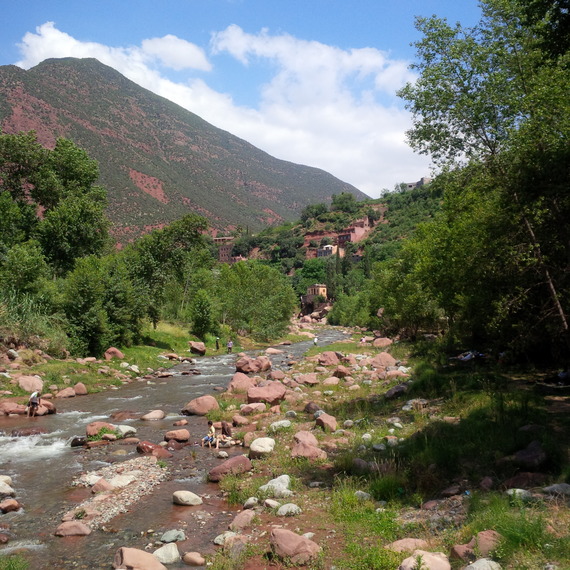 My first stop was Richard Branson's Kasbah Tamadot Hotel, which translates as "Castle of Soft Breeze".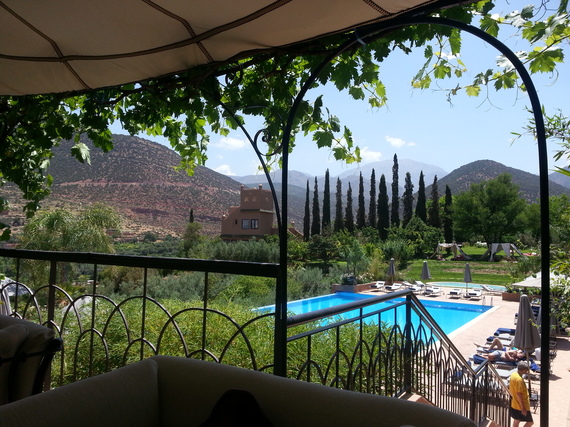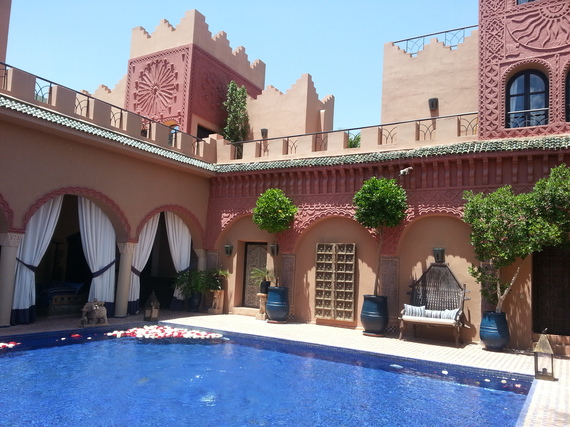 It is pure tranquility less than one and a half hours from Marrakech. The hotel was a private house turned in to a hotel nine years ago, which Eve (Richard's mother), discovered when driving in the area. They now support many of the local villages.
My car and driver, Karim, took me to various spots of the beaten path including in to the private homes of native Berber families.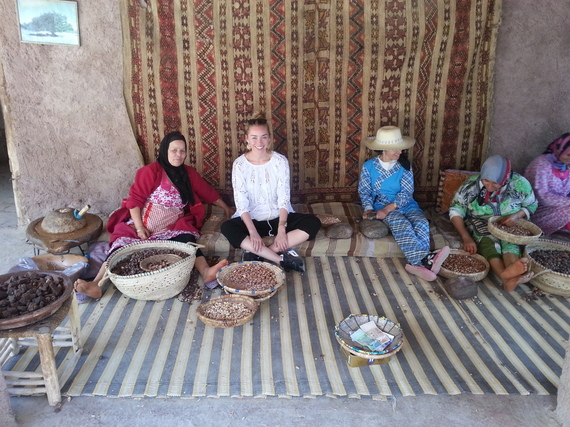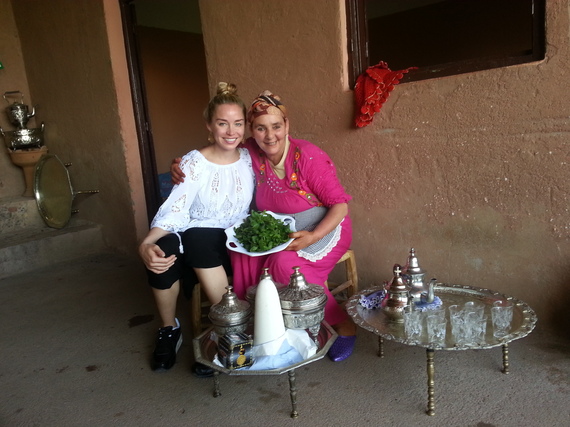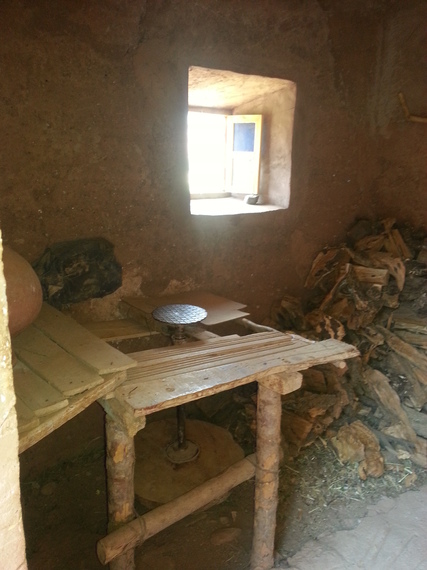 Amongst the rolling hills, waterfalls, mountains, villages and Northern dessert type terrain I got to also visit a tiny village that has not changed in the last 300 years. I felt completely peaceful and at one with my surroundings.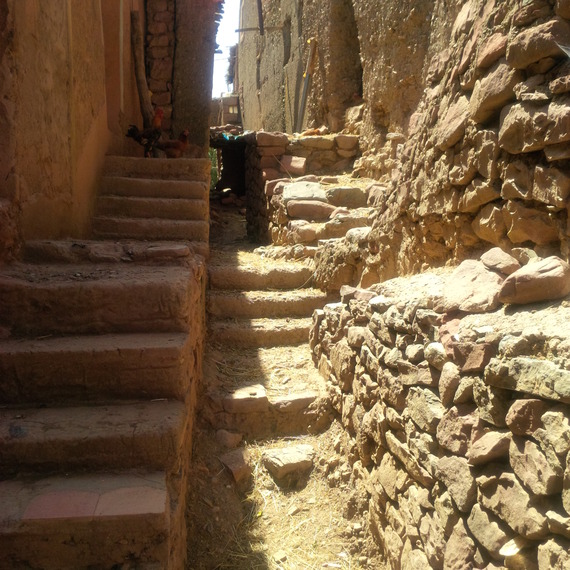 I am reminded, by a retired scholar in the mountains that Noel is originally Arabic, meaning "to give". I hope I have given the inspiration to you, to also experience my amazing Moroccan adventure.
A few personal recommendations:
-Transport: There are plenty of taxis but also plenty of horse drawn carriages to take you around Marrakech. Tip: bargain with any of them before you hope in!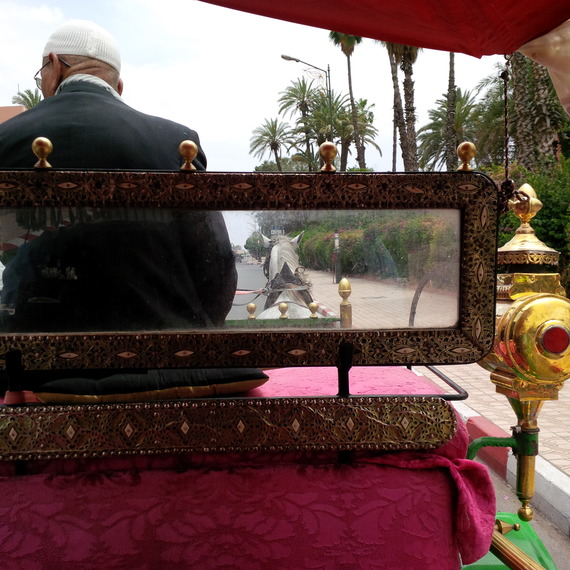 -Shopping: There are good bargains within the Souks but if your going to pay the overweight baggage feel it may as well be worth it. I found the Galleries des Tonnes and bought some beautiful, quality leather goods I will use for years.
-Where to stay: El Fene Hotel: As fate would have it some of my most glamorous London-fashion crew (My Ladies of London castmate, InStyle fashion director and famed designer Roland Mouret) were in town staying at the hip boutique riad El Finn which is in the medina with 3 swimming pools, delicious organic food & spectacular views over the Koutoubia mosque and Atlas Mountains.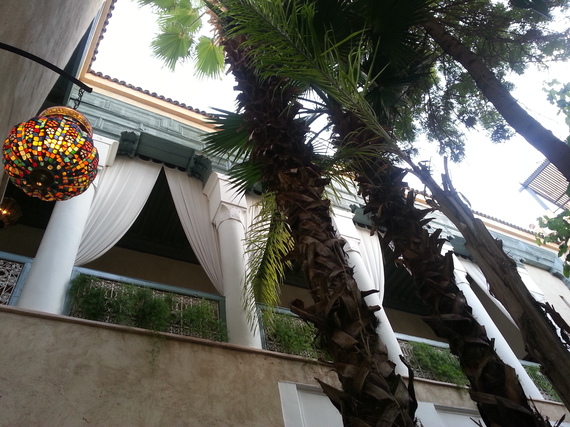 It is like a decadent and ornate commune of the fashionable and well-traveled.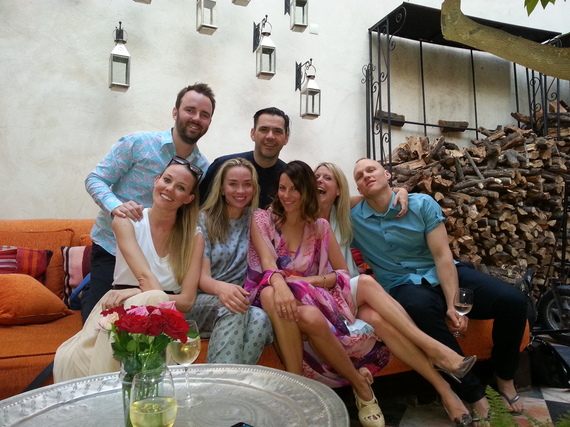 Useful Contacts:
La Mamounia:
Phone: +212 5244-41210
Website: www.mamounia.com/
City Tour Guide-Mustapha Chouquir
Phone:+212 (0)662104099 or+212(0)662601251
Email: riadgodshouse@yahoo.fr
Website: Www.moroccan-influence.com
Mountains Guide and Driver:
Karim (reg taxi # 1552)
Phone: + 212 (0)678559397
Email: karimhappy@hotmail.com
Kasbah Tamadot:
Phone: +212 524 368 200
Website: www.kasbahtamadot.virgin.com
El Fenn:
Website: www. el-fenn.com/
Email: megan@el-fenn.com