In my opinion, one of the cherished highlights when exploring the world, is being able to observe, appreciate and immerse yourself in each unique facet of a local culture. My voyeuristic self loves to anonymously enter a city centre or a remote village, to discover each and every social nuance. Guide books can of course teach you a great deal, but I find no greater education than firsthand experience.
It is hard to imagine that I have travelled the globe, but until recently had never visited mainland Spain.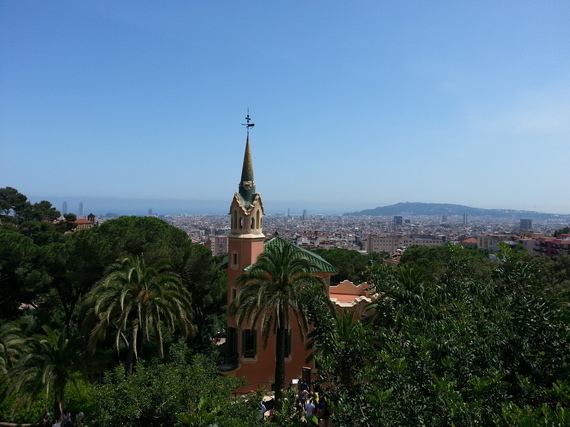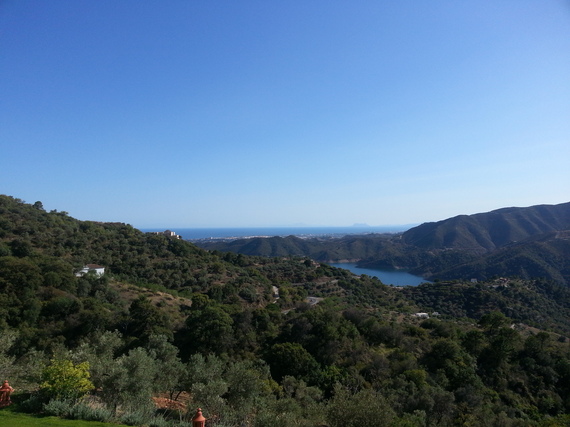 First stop was Marbella where I was joined by some of my best friends. Well-recognised as a timeless playground for the wealthy, party set who migrate, on a regular basis, to the Costa del Sol. I chose to stay at the stunning Puenta Romano Beach Resort, which is considered to be the best hotel in Marbella - it even boasts a 1st Century Roman bridge.
The hotel's extensive grounds stretch all the way to the sea itself and include magnificent, winding botanical gardens, three swimming pools, several restaurants and bars, fitness facilities, tennis courts, an organic food shop, a kid's club, boutiques, direct beach access, and nearby golf courses. Basically, you never have to leave - nor will you want to. I highly suggest visiting the seaside pool for lunch at the Sea Grill, followed by a stroll along the seven kilometre beach promenade. My second recommendation would be to visit the Plaza Village courtyard for cocktails, and a very fun night out.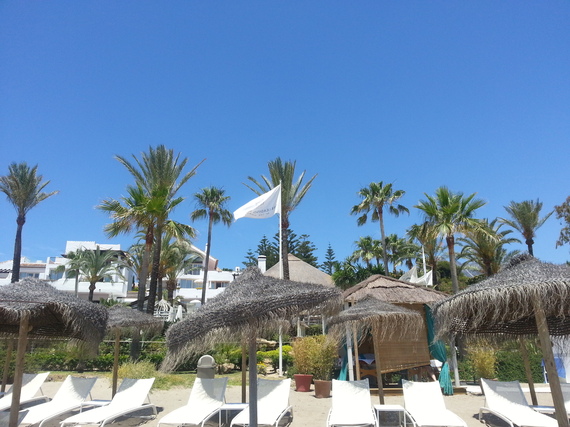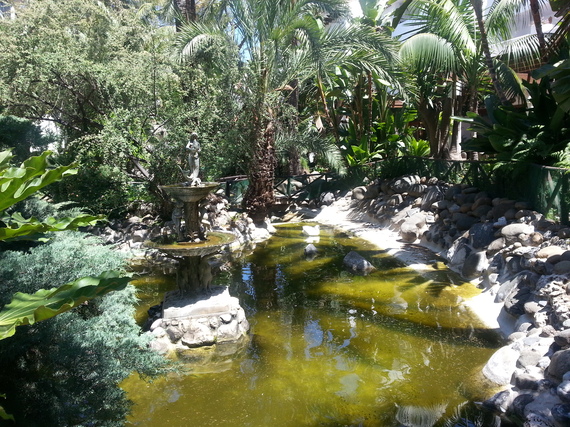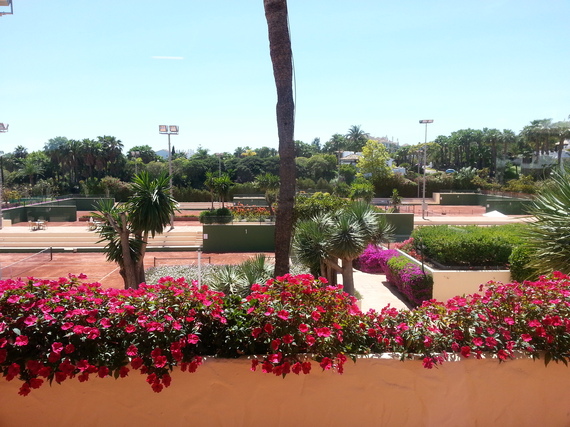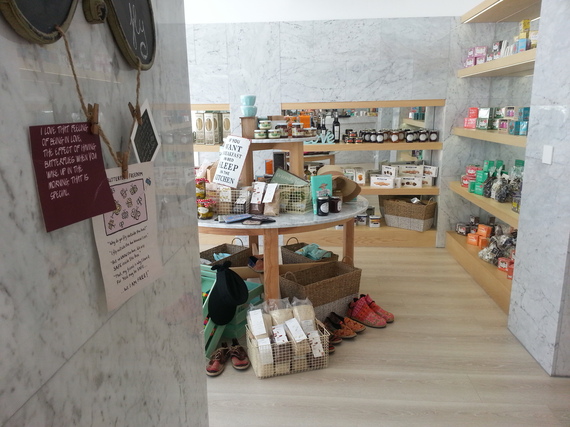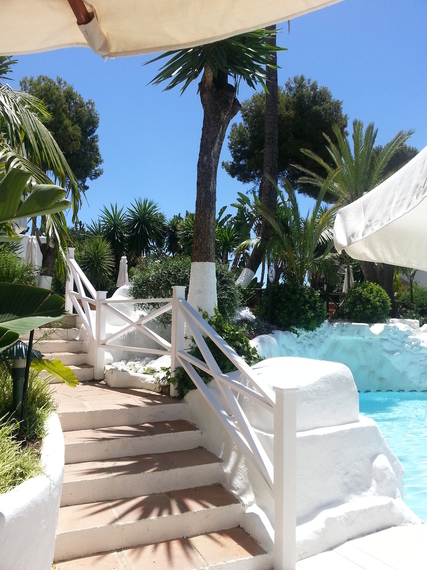 Unfortunately, British Airways had lost my luggage on the flight in, so I was incredibly pleased to have competent, friendly staff on-hand who went beyond the call of duty, to ensure that the rest of my trip went smoothly.
On the first night we went to Sinatra's bar in Puerta Banus which is the party hub of the town. For a more unique experience visit Istan, the mountainous area with breathtaking views over Malaga. Finca Llanos de Belvis is one of the idyllic locations you can visit.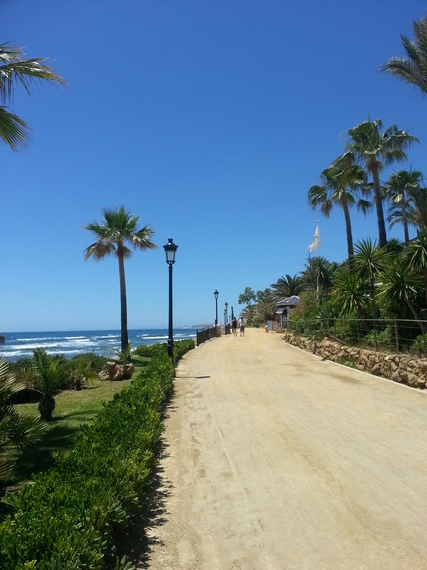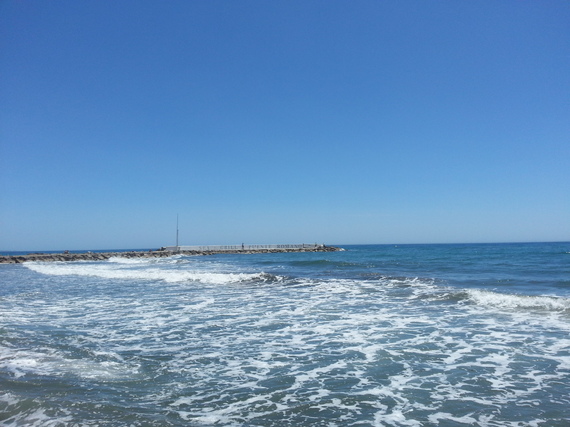 I highly recommend Puro Beach: a chic, all blanco, beach restaurant where a long lunch turns into an evening of chilled out house music, dancing, and buckets of rose.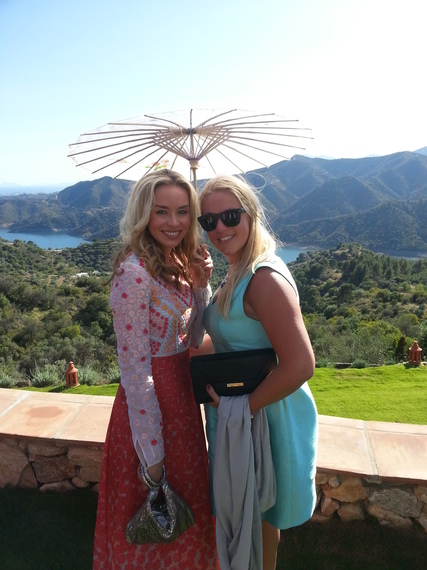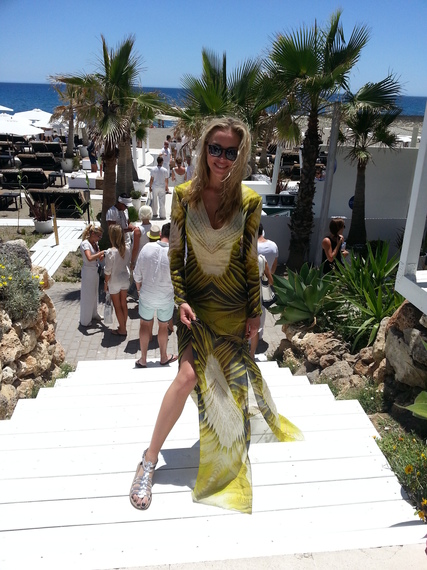 As everyone headed back to London, I caught a short flight to Barcelona. As usual, I had no firm plans apart from a map and some time on my hands to wander care-free. The vitalidad of Barcelona (or BarTHelona, as they say) is largely down to the Spanish people themselves. They are my kind of people; relaxed, work-hard play-hard types, and advocates of wine and tapas, at any hour of the day.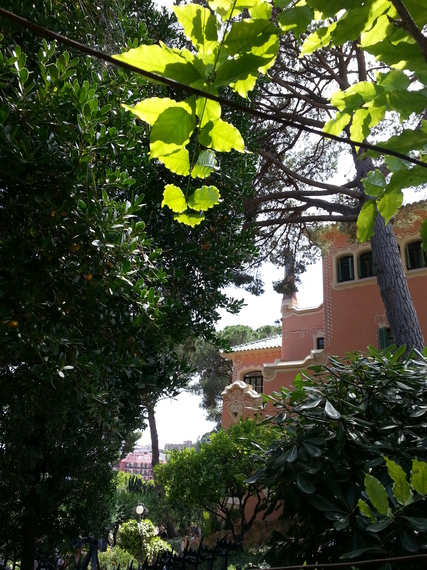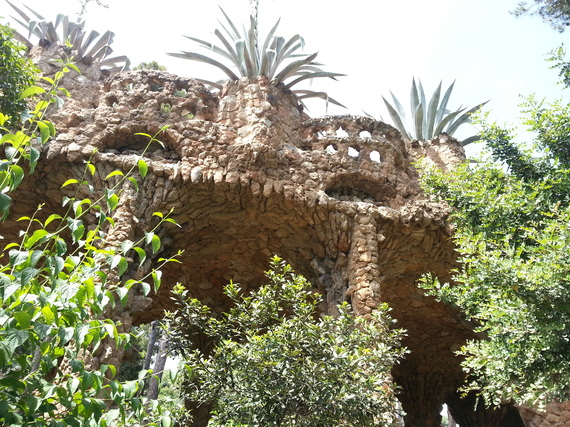 Parc Guell, which includes Parc del Carmel, was a great first stop, as the incredible views of the city gave me an indication of what I was about to explore. A must visit location.
After a short taxi journey, I reached the legendary La Sagrada Familia; an otherworldly Basilica, with differing facades on its exterior. It is breathtaking inside and out, earning its UNESCO accreditation.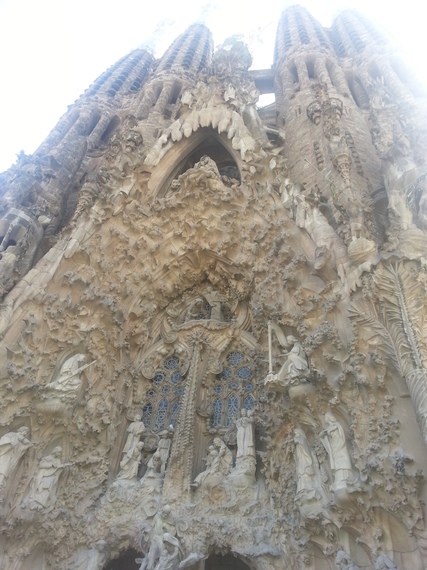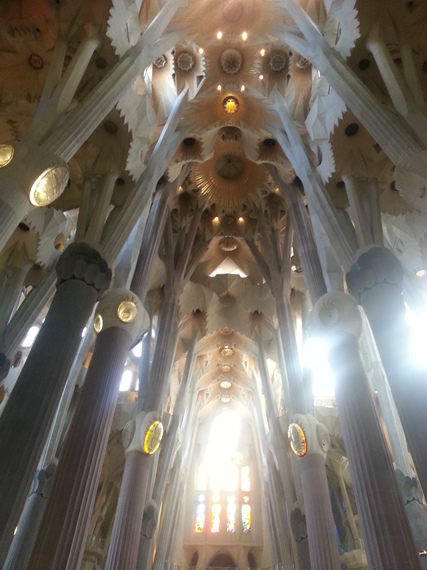 Casa Mila La Pedrera followed, which is where my modernist education of Barcelona began. Worth a visit if you have time.
The exteriors of Casa Batilo/Casa Amatiler and Casa Terrandes Les Prunxes are essential to experience. The latter is my romantic vision of what a Spanish castle ought to look like.
I bought admission into Casa Batilo which is another Antoni Gaudi construction. I love Art Nouveau, but in all honesty I found this iconic building slightly underwhelming, by comparison. In my humble opinion, it felt like more of a 'tick-box' than a site truly worth seeing.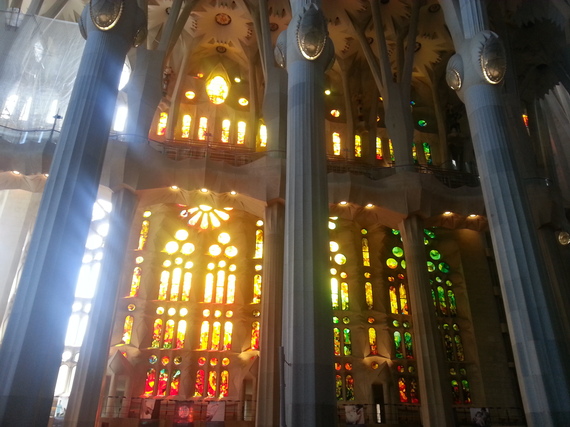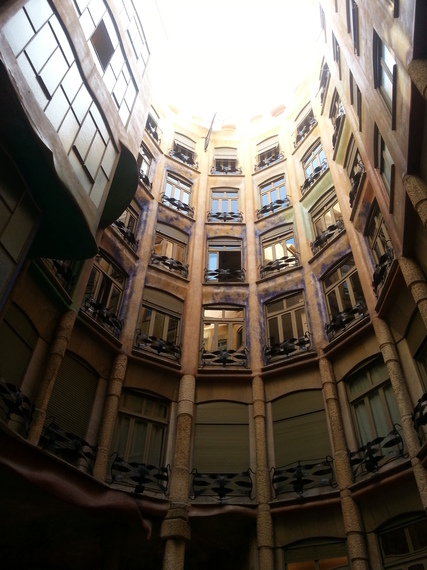 As the sun was setting, and after a dash of Sangria and fresh olives, I perfectly timed an impromptu visit to Plaza de Catalunya, with its majestic fountain. This landmark sits at the top of the Ciutat Vella district, which is the main shopping and eating area.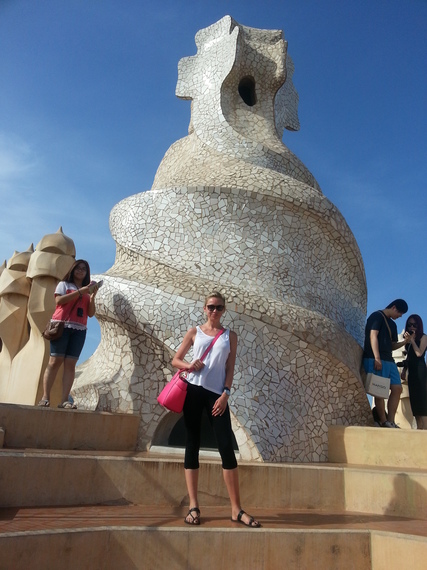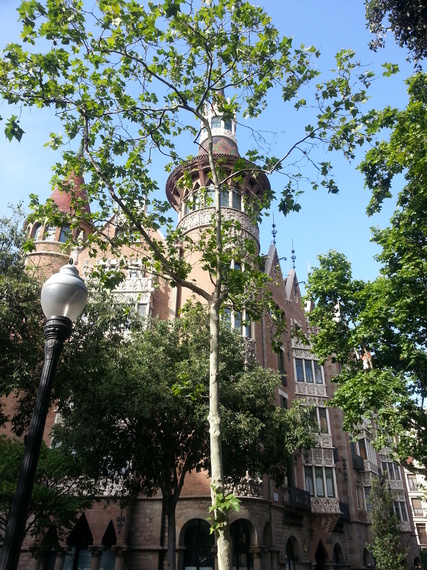 I finished the day sampling the best octopus that I have ever tasted, at a hidden gem situated close to a medieval cathedral. The scene was almost movie-worthy, as I observed an old lady peering out inquisitively, from her candle lit balcony, surrounded by slightly eery, shadowy low hanging plants. I felt totally content and culturally rich after my enchanting day.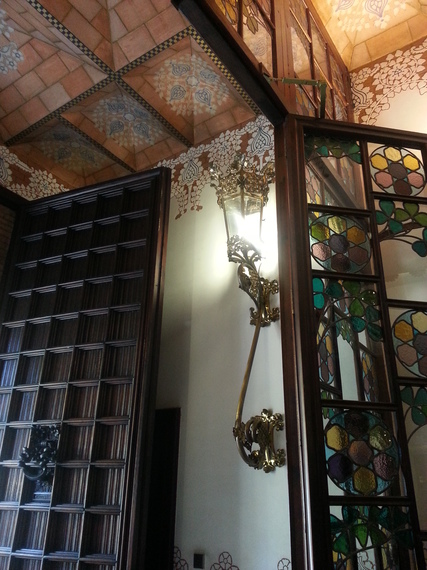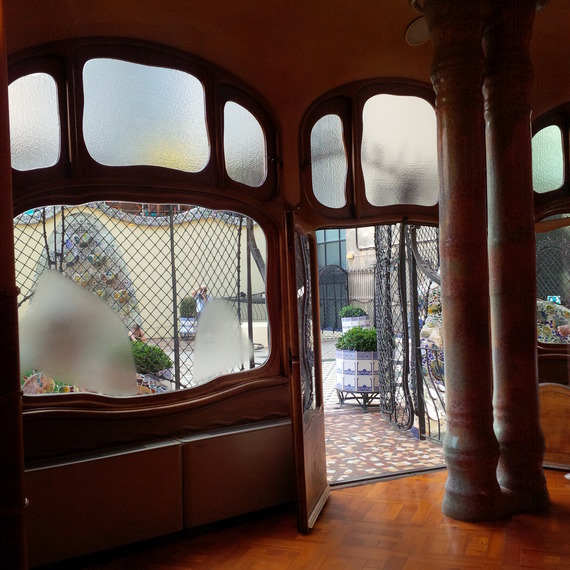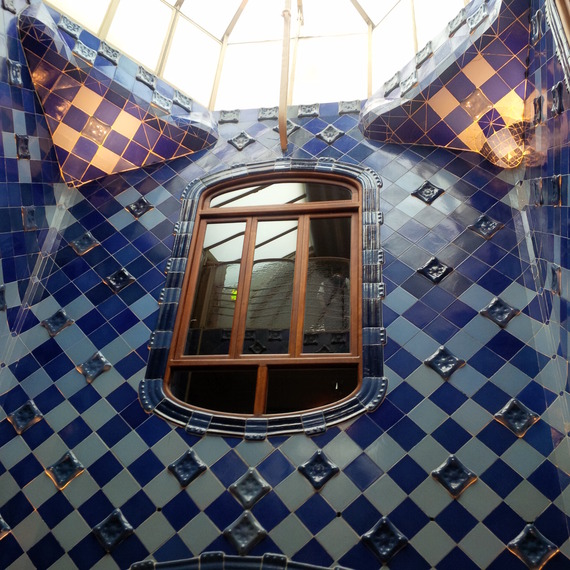 Final Tips on Barcelona:
Some great walking, shopping, and eating streets include La Barceloneta, Las Ramblas, Passeig de Gracia, El Born, Plaza Reial.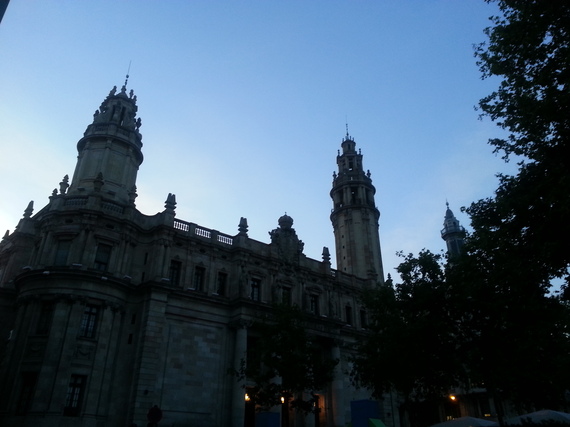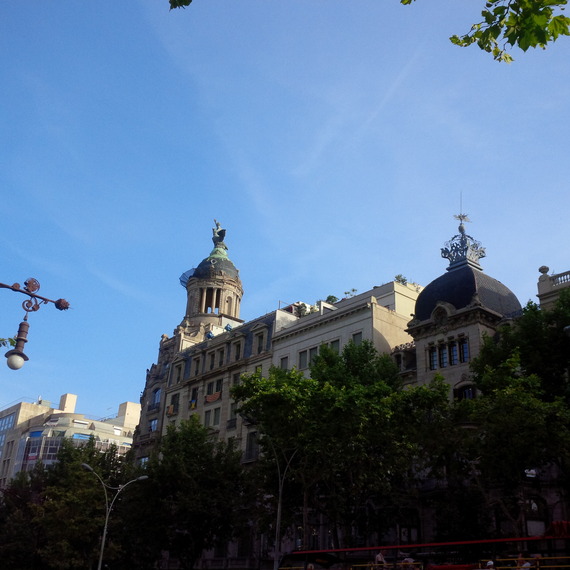 After a three day wedding, I didn't have the energy to hit the nightclub scene, but you would definitely be missing out if you didn't check it out. For jazz and hip hop music, try Jamboree and Boulevard, for House and more commercial music, try Sutton and Shoko.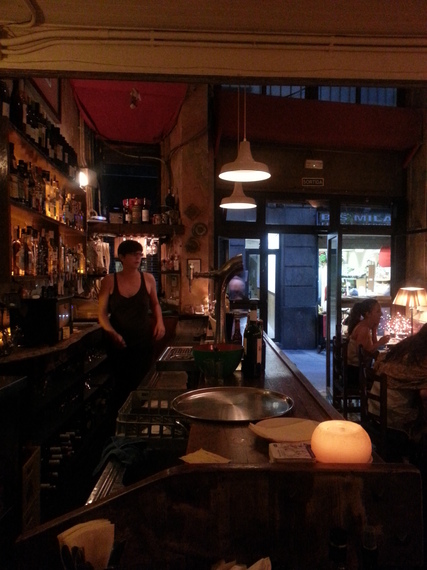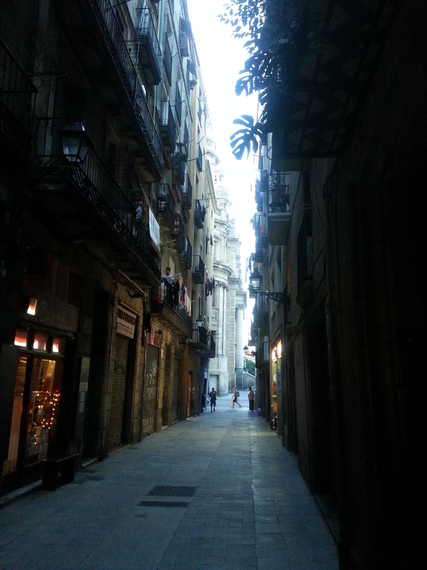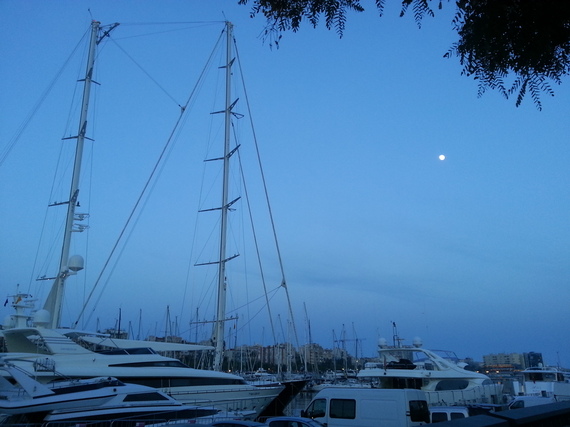 To sign off, I would like to thank the kind stewardess of Veuling Airlines who took the time to write me a list of the highlights of her hometown, Barcelona. I hope my blog has done you proud.
Noelle XX
Instagram: @noellereno
Twitter: @noellereno
Facebook: Noelle Reno Official
Website: www.noellereno.co
Feedback: hello@noellereno.co