Ah, Paris! You're oh so beautiful, so romantic, and also, somewhat expensive. The chic boutique hotels, the mouth-watering steak frites, un vin rouge along the Boulevard Saint-Michel - just staying, eating and drinking in the French capital can be a costly experience before you even add on the 'must-see' sights of the city. C'est la vie! Being in one of the most perfect cities in the world does come at a price, but Paris generously offers everyone free entry to many museums on the first Sunday of the month; if that doesn't coincide with your stay, you may find yourself having to compromise and choose just one or two places to visit if you are travelling on a budget. Luckily, if you are under 26 and are a citizen of the European Union, you are entitled to free entry into some of the finest and most popular museums and monuments of the city.
Queues into The Louvre are long, even if you get there early, someone will always be there before you; once you have queued outdoors, and had your bag scanned, then entered the museum by way of the pyramids, you will be greeted by a choice of more long, spiraling queues. But if you're under 26, and live in Europe (with evidence to prove it) skip the queues, and head straight into the exhibitions. The Louvre's most famous resident is the Mona Lisa; Da Vinci's smiling masterpiece, also shares her home with Grecian Goddess, the Venus Di Milo. Don't expect to get up close and personal with these muses, everyone is trying to get a glimpse of these classic celebs, luckily there is much, much more on offer to keep you entertained.
Whether you love it or hate it, the Pompidou Centre with its High Tech design stands out among the more 'traditional' (or 'tasteful' - depending on your view) buildings around Les Halles and the Marais. It cannot be denied, however that what is contained inside this tubular building is the finest of its kind. Modern art at its best is at your viewing pleasure for absolutely zero euros if you are lucky enough to be 25 or under. If you want a pretty impressive view of the city, but don't want to walk hundreds of steps up the Eiffel Tour or the Sacré Coeur, then take the escalator to the top floor, and see these 2 famous monuments from afar. The restaurant 'Le Georges' is also waiting for you up here; it has a pretty good reputation and even better panoramic views, if you feel like spending all the money you have just saved on a spot of lunch.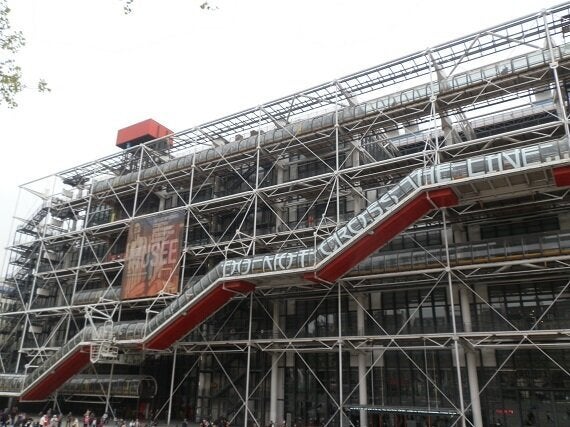 It's an old railway station, with a statue of a rhinoceros outside, and Gauguin, Manet, Van Gough and Rodin all hanging (out) inside; what's not to love? There's even a pretty fine collection of decorative arts, this place really does have everything; where else in the world would you get to experience such wonders all under one rather fabulous roof, and for free? Only in Paris. Only in the d'Orsay.
So you've had great fun in all the museums you've been in so far? There's time for one more. Hop over the Seine from the d'Orsay, and arrive at this little treasure in the Tuileries Gardens. Enjoy 8 of Monet's 'Water Lily's,' sit and admire the view, pretending you are relaxing in Monet's garden at Giverny: it's almost as good as being there (and even better if it's raining, because here, you won't get wet.) You can also anticipate bumping into the likes of Picasso, Renoir, Matisse and Cézanne, this is impressionist and post-impressionist heaven.
Not only is this building truly stunning, it is also the resting place of some great people, who shaped the world, and made it what it is today. The entrance to the Panthéon pays respect to those inside and significantly reads "For great men the grateful Nation." In the crypt you will find Voltaire, Rousseau, Marie Curie, Louis Braille, Victor Hugo, Émile Zola and Descartes. This is a moving experience, and one which is definitely worth the modest entrance fee if you are over 25.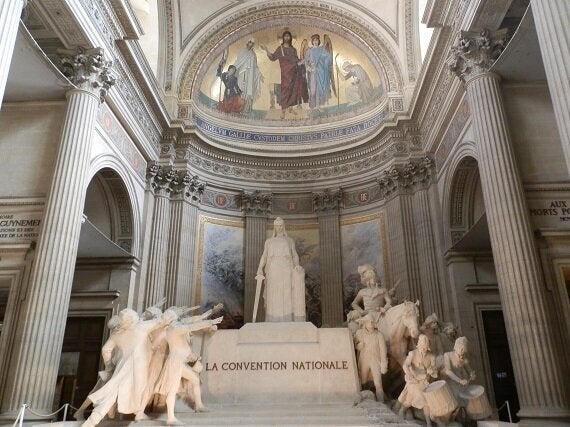 Pay your respects to the Unknown Soldier, and visit the museum within this famous Arc before making your way to the top, and admiring the surrounding view. See all the famous landmarks, as you stand above the Champs-Élysées. Aim for sunset, and see why Paris is known as the City Of Light; watch the sun go down and Paris light up, it is a magical and priceless moment and you lucky under 26's don't have to pay a single cent for the pleasure.
So, make the most of your 'Young Person' status and have a wonderful time; you'll be 26 before you know it...