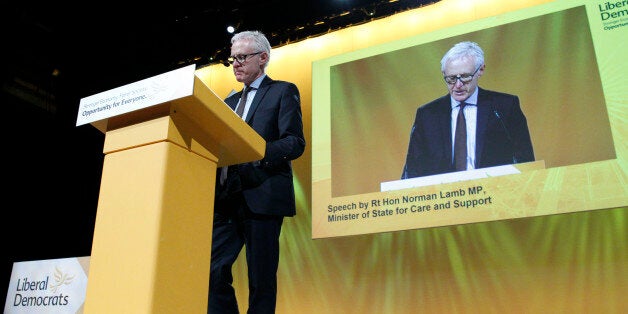 Beyond The Ballot is The Huffington Post UK's alternative take on the General Election, taking on the issues too awkward for Westminster. It focuses on the unanswered questions around internet freedom, mental health and housing. Election news, blogs, polls and predictions are combined with in-depth coverage of our three issues including roundtable debates, MP interviews and analysis.

This has probably been the first ever election where mental health has started to be recognised as the crucial issue it is for millions of people across the country. It has been fantastic to see the focus here on the Huffington Post on mental health. But we have to make sure that this apparent consensus leads to action.
Alastair Campbell has for many years bravely spoken about his own mental health issues and is absolutely right to say that we all have mental health and could all be at risk of experiencing problems. And Sarah Wollaston has been a fantastic campaigner on mental health - both inside and outside Westminster. But from what we have seen in this campaign so far, it is clear the Conservatives still have a lot of work to do to understand this issue.
The Liberal Democrats are on a mission to end the discrimination against mental health. From Paul Burstow who changed the law to give mental health equality with physical health to my work ensuring there is proper mental health crisis care available across the country. Nick Clegg has announced the first ever waiting time standards, ending Labour's discrimination against mental health that meant it missed out when money was tight. And we've committed over a billion pounds to revolutionise children's mental health. In the next parliament we will go further and invest at least £3.5billion to guarantee better support for people with mental health problems - and improve wellbeing and mental health for everyone.
Today, as we mark the centenary of the Battle of Gallipoli, we are also committing to deliver more support to service and ex-service men and women, whose needs have for too long been overlooked.
Liberal Democrats will strengthen local military covenants - designed to ensure that veterans are never disadvantaged as a result of their service - and ensure that best practice is rolled out in every area of the country. And we will create a Veterans Commissioner in the Cabinet Office, with the power to knock heads together in DWP, the Department of Health and the MoD and make sure veterans are always able to get the help they need.
Jack Sommers' report powerfully illustrated earlier this week that mental illness can affect ex-service men and women of all ages, and in many different ways. I have heard many of their stories, and I know that one of the most pernicious problems is the stigma they often feel in asking for help. This can lead to a dangerous and destructive spiral, leaving in its wake anything from damaged and broken relationship to the desperation of drug and alcohol abuse. Far too often, it also leads to homelessness, with figures from the British Legion suggesting that around six in every 100 homeless Londoners are veterans.
That this can happen to those who have given so much for their country is completely unacceptable and in the next government the Lib Dems will make sure that there is always support in place for veterans who need it.
In the last budget we secured £8.5million to support the mental health needs of veterans. In the next, we want to more than double that amount, with an additional £10million. In a fairer society, it is only right that we serve those who have served themselves, and make sure that those who have put their lives on the line for our country have our support for life.
We will invest in more community based therapy, short stay hospital treatment, support to treat drug and alcohol misuse and a telephone hotline that service and ex-service personnel and their families can rely on to offer help and support around the clock. We will put funds into ensuring that veterans can benefit from more targeted employment support to help them establish their new civilian lives. And we will work closely with armed forces charities and homelessness charities to ensure veterans don't fall between the gaps in services, and get the help they need to overcome mental health problems and get back on their feet.
It's simply not good enough to leave our thanks for veterans to a few days a year. Those who have given so much of themselves to help keep Britain safe deserve more than occasional warm words and a pat on the back. They deserve to get all the help and support they need to be safe and well. Liberal Democrats will make sure they get it.
Norman Lamb is the Lib Dem Parliamentary Candidate for North Norfolk and Minister of State for Care and Support
As part of The Huffington Post UK's Beyond The Ballot series we want to know what issues you think aren't getting enough attention in the election campaign. Tweet using the hashtag #BeyondTheBallot to tell us in 140 characters and we'll feature the best contributions
Related