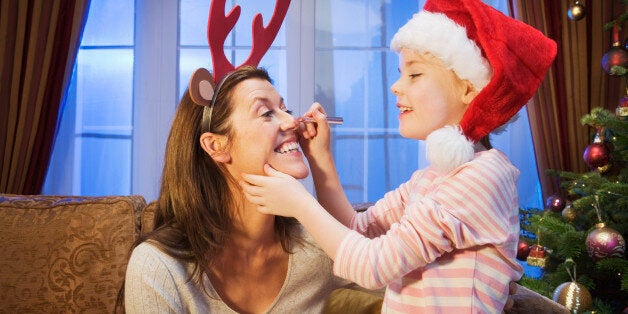 Christmas is a special time for many families, but it undoubtedly comes with its own pressures and expectations that can leave parents feeling spread thin.
At Gingerbread, we work with single parents and we are acutely aware of both the joys and challenges that the festive season brings. But we also know that even though money can be tight and your children may not be with you for the whole holiday, there are plenty of ways you can create a special Christmas for your family.
Establish family traditions. Whether it's putting out mince pies for Santa, or making your own Christmas decorations, traditions don't need to be expensive or complicated to create special memories.
If you can, plan ahead for when your child will spend time with their other parent. This can make things easier and less emotional. If your children are old enough, include them in the planning to help them feel more secure about how things will work out. Draw up a schedule together showing who is doing what and when. Try to be flexible if things don't go quite as planned.
Quality time. If you're worried about your children spending time away from you, have some quality time together before or after they go. It doesn't have to be anything expensive - an afternoon of silly games or a trip to the park can give you all time to relax and enjoy each other's company.
Decide your budget and stick to it. We all know how expensive Christmas can get, and it can be difficult to budget. But planning your spending ahead of time can help you to feel in control and less stressed. If you're feeling the pinch this Christmas, you're not alone, so don't put pressure on yourself to spend what you can't afford.
Take care of yourself. As a parent, it's easy to concentrate on your child's needs and forget your own. If your child is with relatives or friends, why not take the opportunity to relax, even just for a few hours? Don't be afraid to talk to friends and family about how you feel and ask for help if you need it - they may not know unless you tell them.
Most of all, try and enjoy yourself and remember: it's meant to be a holiday for you too!
Related