I've always operated on the theory that I am a generically decent person. The other day, though, someone spoke to me about jealously. And now everything has changed.
You, see, I know all about jealousy. I have an identical twin sister, which by default means that for the last 21 (ok, 28) years, I have had a mirror image of myself who - when she overachieves or I under achieve - demonstrates point blank just what we are genetically capable of. When I was little, mum would hammer home that jealousy is a) actually kind of complimentary, and b) pointless. Obviously I didn't listen. Instead of focusing on myself, I would compare myself frantically to The Twin, berating my poor squash technique / marginally shorter hair / lack of ballet prowess.
Never in the history of these comparisons, though, has it made me feel better. Or even motivate progress. So it's my new goal to damn well stop it. Finally. Which is handy, since it's now 'a thing' to be genuinely supportive of each other.
I mean, take my beaut friend Ashley's dedicated Squad page on her website. She's celebrating all our daily achievements, and that is just. So. Cool.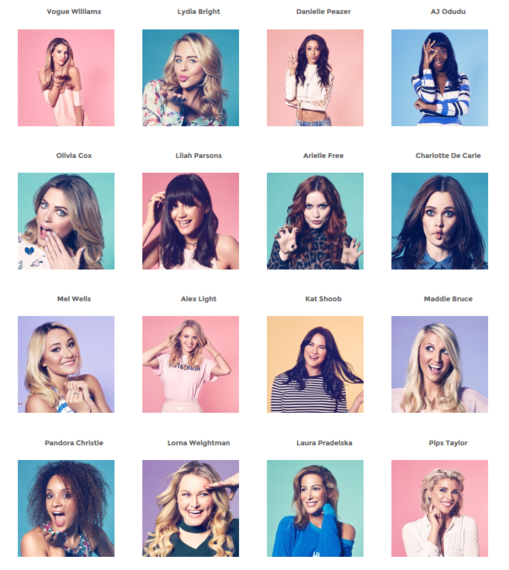 And the other night, Emma Miller & I began plotting a road trip with Givenchy's brand spanking Le Makeup DS3 car to take photos and chill. I mean, hashtag squad goals.
This was all spectacularly put to the test yesterday, though. I was interviewing Ella Eyre for Superdrug's newly re-launched YouTube channel. Ella is the face of L'Oreal's latest fragrance - Emporio Armani Diamonds Club (total, diabolical nightmare to say on-camera, BTW), you see. If I'm honest, I didn't really know who Ella was (I know. Sorry). But the campaign film we screened first thing (impossibly beautiful let loose on a beaut country pad to stage the house party of dreams) sort of set the scene. So by the time we sat down, I knew she was cool.
What I didn't anticipate was quite how I would react to that. In general, I feel like I played the sitch pretty well. But there were the odd moments when I accidentally alluded to my inner jealous psycho (Me: "If I was your friend, I wouldn't let you do karaoke near me". Ella: "Why?" Me: "Because you'd make me look bad". Ella: expression of confusion-slash-pity), or chronically questioned my life choices to date. Why was I wearing ankle socks with my co-ords? Why am I stuck in a 90s hair-flattening rut? Why didn't I free my curls to do their thing like Ella has?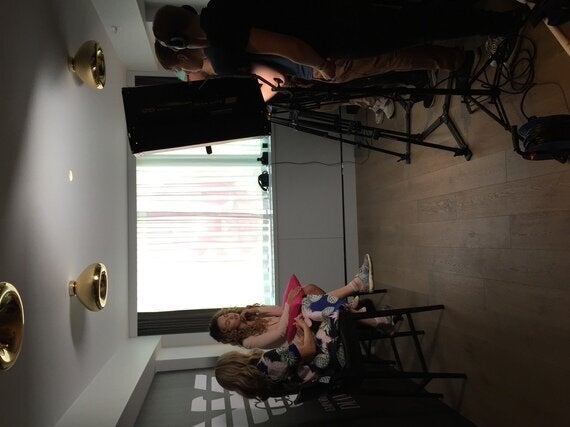 Mid-interview, I began a small spate of soul searching. Ella is cool and I'm really not. I use my Skinny Dip floating glitter phone case as a relaxation tool, and actively mourned the loss of one of the googley eyes on my new Keds pineapple sneakers. I get excited about words like "pivot!" (if you didn't grow up with Friends, we'll let that one slide..), and will delay plans by half an hour if The Simpsons happens to be on TV.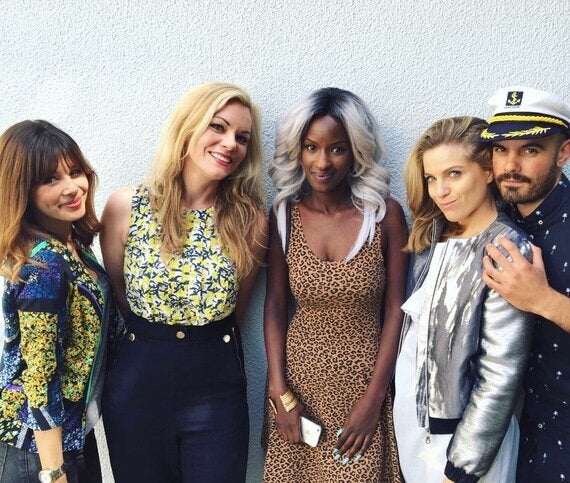 My Hoxton Radio squad. Heart-eye smilie.
But then Ella said something that reminded me of my innr-focus vow. I asked what super-power she'd most like to have (uncool, remember). Ella replied that she'd like to go back in time. Not so she could change things but so she could remind herself to appreciate the little moments more. Which makes each of us totally crucial and indispensible. Because no-one can experience those moments for you.