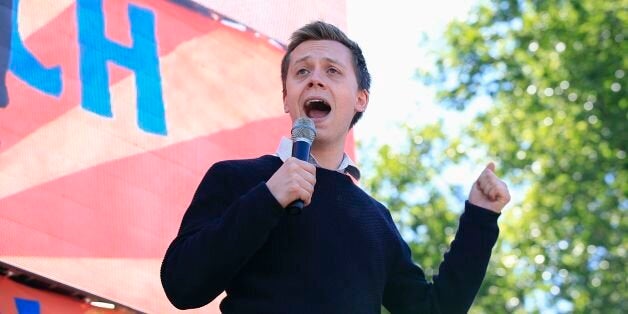 Labour can defeat Boris Johnson and paint Uxbridge and South Ruislip red. A few weeks ago this would have sounded fantastical: now it is political reality. In 2015, Johnson had a majority of nearly 10,700; in June, that more than halved to just over 5,000 votes. What makes this even more extraordinary is this was achieved when Labour was fighting a defensive campaign. Constituencies like Uxbridge and South Ruislip were deprived of resources and activists on the ground. Not this time. We're on the offensive, and Boris Johnson's constituency is firmly in our sights.
This Sunday, myself, Emily Thornberry, Keir Starmer, Rupa Huq, Marsha de Cordova and hundreds of activists will flood Boris Johnson's constituency with Labour's positive alternative. Some of you will be asking: hang on a minute. Didn't we just have a general election, and isn't the next one years away? Well, we don't know when an election will take place: clearly Britain is now ruled by a Coalition of Chaos and lacks strong and stable government. But campaigning should not just take place in the few weeks leading up to an election: that takes voters for granted. Jeremy Corbyn has put Labour on a permanent general election footing. Labour needs to be on the ground, constantly listening to the concerns and aspirations of the electorate. If Labour campaigns now, the party will be in a much better position to take Uxbridge and South Ruislip when an election is finally called - and the dozens of other Tory-held constituencies the party needs to win to get a majority.
Tory constituencies like Uxbridge and South Ruislip are not all wealthy, booming leafy suburbs. Labour's policies will benefit Johnson's constituents: even transform their lives. For the vast majority, tax will be frozen, except for the most well-off so that the NHS, schools and housing can be properly funded. Big corporations will be asked to pay a bit more, too, to invest in the economy and public services. Young people will no longer be hammered with debt for going to university. The pay freeze will be ended. Public utilities - like rail and energy - will be brought under the ownership of the British people. A genuine living wage will be introduced.
So come and join us this Sunday: we're meeting from 10.30am at Hillingdon Civic Centre, 225-226 High Street, Uxbridge - and then we'll go and knock on doors. At 1pm, we'll gather back at the Centre for lunch and speeches from Labour Shadow Cabinet ministers and MPs. If you've never knocked on a door before: great. On all of these campaign days, about half have never door knocked. You're paired with someone who's experienced, and you'll be surprised at how easy and fun it is.
You can make history. Just imagine Boris Johnson's face when he loses his seat - and Jeremy Corbyn's Labour forms a government. That will be down to you. So change Britain forever - and join us this Sunday.