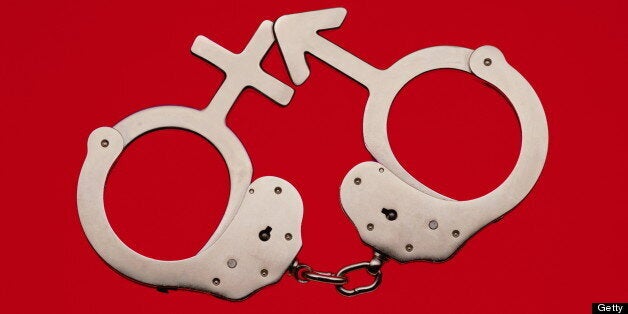 Somehow, I found myself in a lingerie shop in Maadi, south Cairo. The shop manager, demure in her hijab, glanced towards the door, then reached behind the till and pulled out a small, embroidered wooden box. Again, she glanced towards the door before opening the lid. A row of vibrators lay on the felt lining.
They looked smooth and fairly benign - one gold, one pink, one purple. She switched the pink one on and handed it to me. For a moment, we didn't say anything and both just stared at it as it buzzed in my hand. They claim to be the only shop that sells vibrators in Cairo.
I hasten to add that I was not in the market for any sex toys but was investigating whether it was possible to buy such things in Cairo, after reading a passage in Shereen El Feki's new book Sex and the Citadel, in which a group of Cairene housewives are apparently bemused by a vibrator she shows them. The book offers fascinating insights into sexual appetites and repression that exist in the Arab world, particularly in Egypt.
I had been sent to the lingerie shop by the manager of another place in Mohandiseen that was on the premises of Cairo's first sex shop, which had opened after the uprising in 2011 but was forced to shut eight months ago after pressure from the Muslim Brotherhood and fundamentalist Salafis.
The shop was formerly known as 'Display' and sold vibrators, chocolate body paint and 'peppermint panties'. Those after stronger stuff were likely to be disappointed.
Now the shop is called 'Soleil' and is under new ownership. The shop manager, Khaled Amin, 48, is at pains to insist it is no longer a sex shop. They do still sell raunchy 'dreamgirl' lingerie, vicious looking whips and fluffy, leopard-print handcuffs. They also sell a range of naughty outfits, including Catwoman costumes - the overwhelming favourite with Cairene customers.
Khaled told me that he still receives many calls relating to the previous shop from people asking for vibrators and sex toys and he urged me to open a sex shop in Cairo because of the huge demand.
That the sex shop 'Display' opened and was then forced to shut seems emblematic of post-revolutionary Egypt. In the aftermath of the uprising, there has been a polarisation in Egyptian society. Personal freedoms have increased to some extent. Yet, at the same time, conservative Islamists and Salafis have become more powerful and their influence is gradually being extended into society through a mixture of laws and intimidation. Khaled told me that he still has "bearded men" coming to his shop and warning him about the mannequins in his shop-front that are too provocatively dressed.
Egypt remains a highly conservative country when it comes to sex. Sex is largely a taboo topic of conversation; as an Egyptian gynaecologist remarks in El Feki's book, sex is the opposite to sport because "everyone talks about football, but hardly anyone plays it." Sex outside marriage is regarded as highly transgressive. Brides are expected to be virgins. The insistence on sex within marriage, and the increasingly high costs of getting married, means that many men in Egypt are only able to marry later in their thirties, which is a huge source of frustration.
The public discourse is staunchly homophobic. Female genital mutilation is prevalent - with some research suggesting that over 90% of the Egyptian women, aged 15-49, have been subjected to it. Recent research by the UN showed that 99.3% of Egyptian women surveyed claimed to be victims of some kind of sexual harassment, suggesting it is occurring in epidemic proportions.
Egypt's 2011 uprising was fought according to demands for "bread, freedom and social justice". For many Egyptians, some form of sexual liberty comes under "freedom". The uprising improved personal freedoms to some extent, yet the tribulations of 'Display', Cairo's first sex shop, show that the backlash from conservative Islamism has begun.
On 30 June, huge demonstrations are planned against Mohammed Morsi, Egypt's President and former member of the Muslim Brotherhood, to coincide with the anniversary of his year in power. The demonstrations will be bloody and violent but it's not clear whether they will be large or sustained enough to oust him, as some predict.
The grievances are widespread and include anger at corruption, economic stagnation, inequality and police brutality. But much of the rage is also about a perceived threat to human rights and personal freedoms. In Sex and the Citadel, El Feki argues that "sexual rights are integral human rights; they are not some lesser set of entitlements that you can take or leave and still claim to respect another's freedom and humanity."
The scale of the discontent in Egypt raises a host of questions, including - can real freedom come without some sort of sexual revolution?
ALSO ON HUFFPOST UK LIFESTYLE: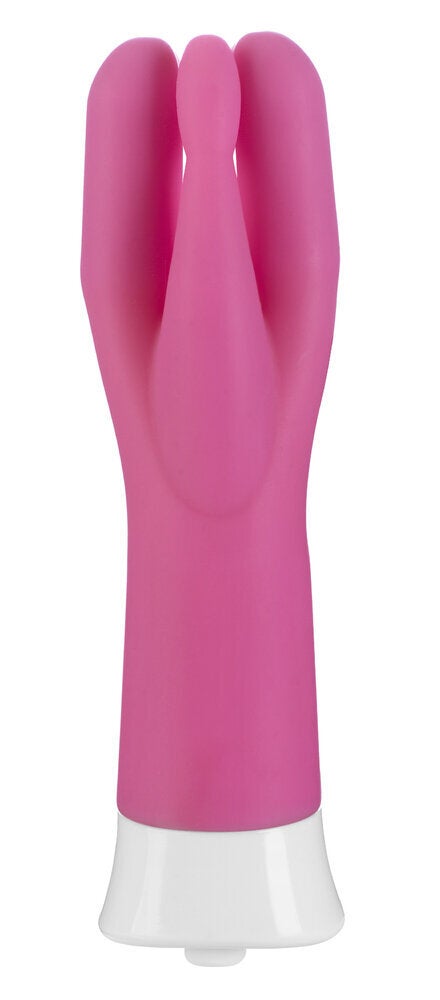 New Sex Toys On the Block