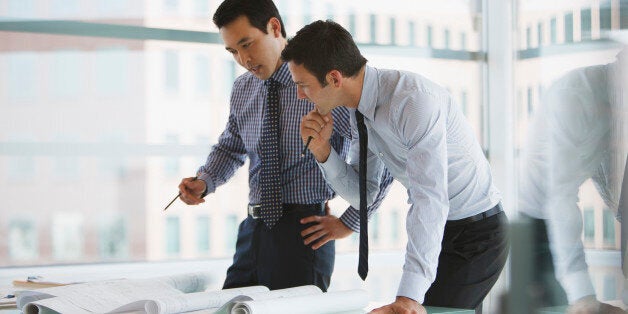 Unless you've been living under a rock for the last week or so, you can't have failed to be impressed by the enormous success that Team GB is enjoying at the Rio Olympics. But what, if anything, can British businesses learn from Team GB?
Keep investing in your core products and services
Great Britain has historically been excellent at what the Twitter wags are now calling 'sitting down' sports - in our case, that's rowing, cycling and to a lesser extent, sailing. Just under half of British medals at London 2012 were won in these three sports and we're overachieving again at Rio.
But it's no accident. According to the figures, rowing gets the most funding, £32.6m in the past four years, followed by cycling, athletics (OK, not much sitting here), and sailing. By keeping the investment up in the areas where we know we have historical strengths - are a market leader if you will - Team GB has a solid base of almost guaranteed medals to build on.
Identify and nurture talent
Swimmer, Siobhan-Marie O'Connor, aged just 20; gymnast Max Whitlock, 22; and track cyclist, Becky James, 23, are all Team GB medalists and fine examples of why you need to nurture the next generation. Each Team GB sport has a Talent Identification Programme that screens and tests schoolchildren as young as 11-years old, enabling them to spot the next stars and support them right from the start.
Businesses need to take a leaf out for Team GB's books and attract and invest in young potential employees through in-house Apprenticeship schemes. They also need to work with local colleges and universities to create courses that give young people the sector skills they need to take their business through the coming decades.
Put the focus on innovation post-Brexit
Last week we won a silver medal in rugby sevens and Justin Rose won the gold medal in golf; two sports making their debut at the Rio Games. In addition, 25-year-old Bryony Page won a medal in trampolining - though it's been on the Olympic schedule since 2000, it's not exactly a sport many of us Brits have ever heard of outside the back-garden variety.
These successes prove that there are always opportunities to be had outside your core market, you just have to have a business culture that's flexible enough to identify them. Creativity is going to be vital for business success Post-Brexit; it's not going to be enough to just rely on your established products and services to carry you through the next 10 years.
Never underestimate the power of strategy
In the velodrome on Friday, Team GB won the men's team sprint event. In a post-race interview, Jason Kenny admitted that it's the Olympics that counts, nothing else really matters: "Our whole programme is based around winning Olympic medals and is focused on that. The World Championships mean the world to us at the time but a lot of the team are working purely to the Olympics."
Even though businesses know how important it is to have a good, long-term strategy, very few stick to it. In my experience, even large global companies can have a blind spot when it comes to prioritising opportunities that fall outside their strategy. Often they try to do too much with not enough regard for the rewards; jumping on bandwagons without enough planning or analysis which means they end up picking the wrong battlegrounds. If businesses want to be only half as successful as the GB cycling team, they would do well to know what they're aiming for above all else.
Authentic leadership counts
Andy Murray is now the double Olympic tennis champion. He is a brand, and he's an inspiration. Just by winning and being himself, he leads others on to strive for success. And he's not alone. Sir Bradley Wiggins, Sir Chris Hoy and Sir Steve Redgrave are all sporting legends who continue to inspire others.
What do these overachieving sports stars have in common? What, apart from their huge success, what do they have in common? Yes, they are ultra-determined and know what failure looks like. But most of all, they speak their minds and they're true to themselves; the same on the TV as off the TV. All four have one personality for every audience. And they accept that this consistency of message and approach means that not everyone will like them. And they really don't care, because they're winners.
Related