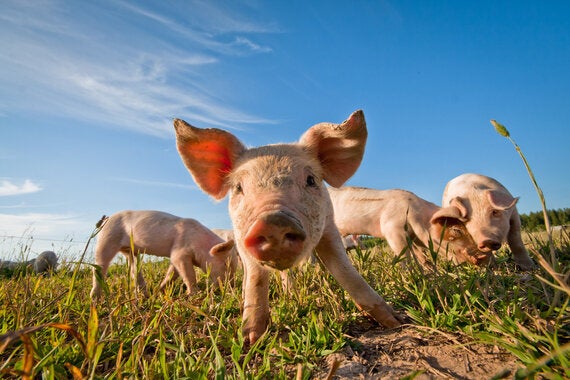 Traditions run strongly in farming communities however this year some farmers may be resolving to break with one such tradition, that of voting Conservative.
European Union (EU) membership is worth £7.8billion per year to the British farming and food & drink industry, through direct subsidies and market access. However if the Conservatives were to win this year's general election they may lead us out of the EU within three years, putting UK farmers at a serious competitive disadvantage with the rest of Europe. While farmers across Europe would continue to receive subsidies, our farmers would no longer be entitled to the £3billion worth of subsidies they currently receive. That would put the UK farming sector at a massive disadvantage.
In addition our food and drink industry, which our farmers supply, would no long be guaranteed market access on equal terms to the remaining 27 EU member states. UK access to this market was worth £4.8billion in 2014.
Currently the uncertainty surrounding Britain's future EU membership has diminished the UK's ability to influence much needed reform of the Common Agricultural Policy (CAP). Shadow Minister of State for the Rural Economy, Food and Farming Huw Irranca Davies is therefore correct when he says, "the CAP should be lean, mean and green, that the reliance of farming on support should reduce and that production subsidies should be better targeted towards public goods". However our ability as a country to bring about these positive changes has been reduced because of the self-inflicted uncertainty surrounding our continued EU membership, brought upon us by the Tories ambivalence to all things European.
The Conservatives 'pie-in-the-sky' thinking on farming was exemplified this week when Environment Secretary, Liz Truss said, "the £100 billion industry is at the core of the government's long-term economic plan ... to ensure a flourishing future for British food and farming." How can long term planning be possible when the Conservatives are putting billions of pounds of subsidies to British farmers and access to the EU market at risk?
Furthermore at the recent Oxford farming conference no farmers raised their hands when asked if they supported the UK leaving the EU, presumably because they recognise that a vote for the UKIP position could well sound the death knell for their own farm.
At the forthcoming general election, with the polls pointing towards political oblivion for the pro-EU Lib Dems, only the Labour Party is positioned to potentially secure British farming's future inside a reformed EU. The Labour Party will not risk subsidies or market access by playing politics with our EU membership. We see our nation's place, including the place of our farmers, as inside, not outside, the European Union.
Clearly not all farmers have traditionally voted Conservative but the evidence suggests the majority have done. Traditions are by their very nature famously difficult to break but there must be a growing sense among UK farmers that there is only one way to secure the future of British farming come May's general election and that is to break the habit of a lifetime and this year vote Labour.
Paul Brannen MEP is Labour's spokesperson on Agriculture and Rural Development in the European Parliament