Now approaching his 70th birthday, Sylvester Gardenzio Stallone is heading to Britain for an exclusive "Evening With" event, taking place on Saturday January 11th at the iconic London Palladium. Stallone is a true heavyweight of the silver screen - but what are his top six films..?
ROCKY (1976)
Behind the brawn, the bravado lies great beauty. This may have been the role that defined much of Stallone's delivery - the worn-out but highly strung dopey mountain of muscle - but this unforgettable picture offers much more. The love story between Rocky and Adrian lends the film its underlying emotional arc, and rewards multiple viewings. The triumph over adversity, the teamwork and Rocky's drive and determination make him one of the ultimate all-American hero. The fact that he doesn't win is almost forgotten about - he shows guts and wins his girl and that's all that really matters. Remaining far, far superior to its daft sequels, this won a Best Picture Oscar ahead of Robert De Niro's Taxi Driver.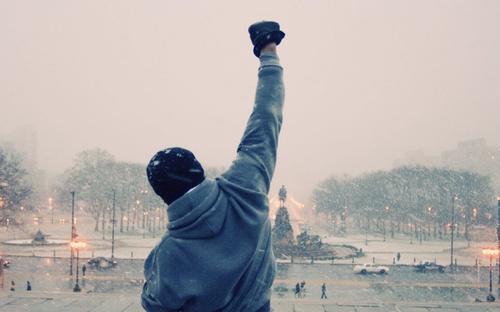 (Image: Rocky, c/o United Artists)
FIRST BLOOD (1982)
Following a similar thread as the Rocky series (a powerful first film, followed by a handful of woeful sequels) the picture tells the story of John Rambo, a muscle-bound Vietnam veteran tracking down his old comrades. Rambo reacts to unwarranted police harassment by going native and waging a one-man guerrilla war against The Man.
The first film is violent, but not as degrading as the later kill-first-ask-questions-later sequels. In fact, Rambo is pretty keen to avoid actually killing people in this picture. Great entertainment though - although not an award winner.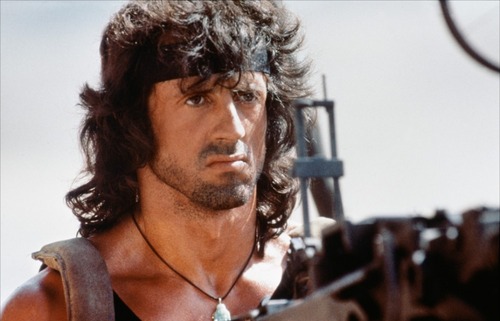 (Image: Rambo, c/o TriStar)
DEMOLITION MAN (1993)
Mid-career, Sly Stallone was struggling for roles with meaning - but this dystopian picture offered sci-fi and social satire and is one of his stronger early 90s performances. Of course, Sly is a gun-toting and powerful hero - but its his pairing with a young Sandra Bullock that stands out. His performance offers more than a few laughs that counterbalance the rising tension - thanks to a thrillingly psychopathic performance from Wesley Snipes. (Now there's another actor we'd like to see more of..)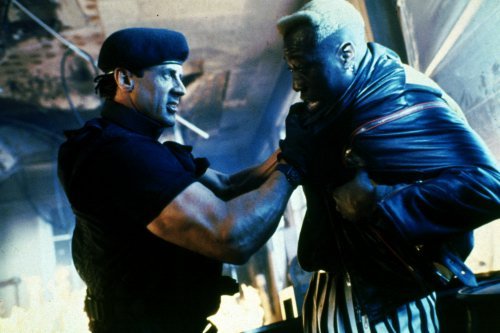 (Image: Demolition Man, c/o Warner Bros)
CLIFFHANGER (1993)
So, 1993 proved to be a peak for mid-era Stallone. And, talking of peaks, The Rocky Mountains were make for a beautiful setting for a high-tension high-atitude action thriller unlike any other. From the open title sequence onwards - the picture follows criminals, cops and mountain resuce teams fighting over a heist of cash. The dizzying daredevil stunts really set this apart - not only from other Stallone films but from all other action thrillers.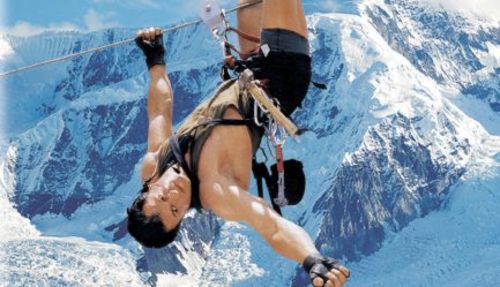 (Image: Cliffhanger, c/o TriStar)
COP LAND (1997)
Some critics called this Stallone's best cinematic performance. In Copland, his natural and understated performance as an almost-deaf town sheriff trying to nail the corrupt cops is a slow-burner for sure. But the fact that Sly lets others take centre-stage early in the movie shows his lack of ego. Before this picture was released, a big talking point was about the amount of weight Sly put on for this role, quite something for the body-conscious ripped Italian Stallion. In the reviews, Sly got the acclaim he deserved and demonstrated his acting chops sharing screen time with Robert De Niro and Harvey Keitel and other big names. Copland is a personal favourite.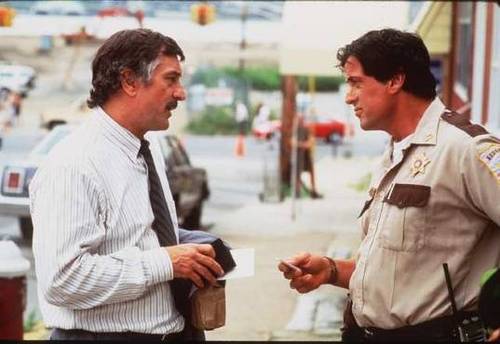 (Image: Copland, c/o Miramax)
ROCKY BALBOA (2006)
Back to where it all began. Rocky Balboa is the sixth entry in Sly's ring cycle - thirty years after he first appeared. Going right back to its roots, both the character and the film remains straightforward, sentimental and packs an emotional punch. The picture tells the fictional story - a man trying to relive and reclaim his former glories - with a parallel story of a filmmaker trying to recapture the magic of pictures past.
Thankfully, this third-era Stallone picture captures much of the grittiness of the first Rocky. But as film fans we're not watching this picture for grit, nor boxing thrills. And it's not one for genuine depth and emotional complexity.
What Rocky Balboa brings, and what Sly Stallone delivers across his pictures is a much rarer quality - love. Sly clearly loves this character, and audiences love him for it. As a director, Sly is not afraid to commit to the material, however clichéd things get, confident that we'll warm to Rocky's plight. For me, Sly delivers a dignity in this picture. A worn-out hang-dog charm that makes the most unlikely of dialogues belieavable. Someone coming to terms with a fast-changing modern world. And who can't relate to that?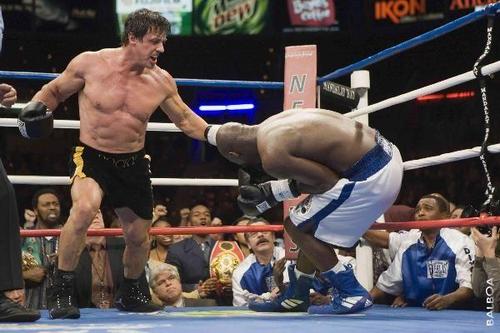 (Image: Rocky Balbo, image c/o MGM)
In March 2014, Rocky The Musical will open on Broadway in New York. Sylvester Stallone is being interviewed by Gold FM presenter Dean Martin at The Palladium in London on Saturday January 11th. Tickets are available here.