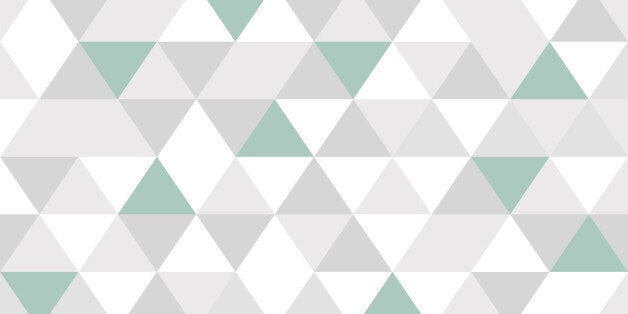 For ordinary Afghans the future looks so bleak that they are leaving the country in their thousands - making up the second largest refugee population in Europe. Despite this staggering statistic it seemed the world had forgotten Afghanistan. However, this week the EU and the Afghan government will co-host a conference of 70 countries and 30 international organisations and agencies to focus on Afghanistan's future.
On the agenda will be future international aid for Afghanistan, political and economic reform and women's economic empowerment. It is the latter that I want to talk about here.
Much has been written about the economic empowerment of women but I sometimes wonder what hope there is for womankind when at a recent conference the big insight was that all the support in the world would not empower women so long as they continued do all the unpaid care work.
But how do we empower women and also help foster a prosperous Afghanistan? How do we reach those women living in poverty in remote rural areas? Because when I say 'empower women' I am not talking about representation in the boardroom or even equal levels of pay.
I know it can be done because I am lucky enough to have travelled to India and Rwanda to meet just a few of the thousands women Hand in Hand has already helped out of poverty by creating businesses and jobs. I have not, sadly, been to Afghanistan but my colleague Agnes Svensson has, and she will be at the conference to see what they have to say on the subject of women's empowerment in Afghanistan.
Hand in Hand has, in fact, been working in Afghanistan since 2007 and has helped created 22,000 businesses, many of which are run by women. Women like Mushtary.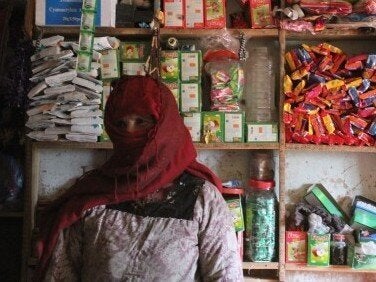 Photograph: Mushtary in her shop in Rejin,
Mushtary and her family live in the isolated rural hamlet of Rejin. Here, where women are often veiled and rarely seen in public, you will find Mushtary running her own thriving grocery store; its shelves piled high with all manner of colorful goods and a constant flow of customers. A place of business which is full of warmth and chatter as neighbors shop and catch up on the local news. What is more Mushtary is the first female shopkeeper and entrepreneur in her village.
This part of Afghanistan is dominated by small farms and steeped in poverty. If the rains do not come, then many families go hungry. Mushtary started her business in an effort to generate a little bit of extra income to see the family through the bad times. But with some basic business training from Hand in Hand, Mushtary has achieved so much more. Not only does the income from the shop mean they have food to eat but today, Mushtary's business helps support the family throughout the year.
Now that is women's economic empowerment and that is how to create a prosperous Afghanistan. Will the conference agree?
Related