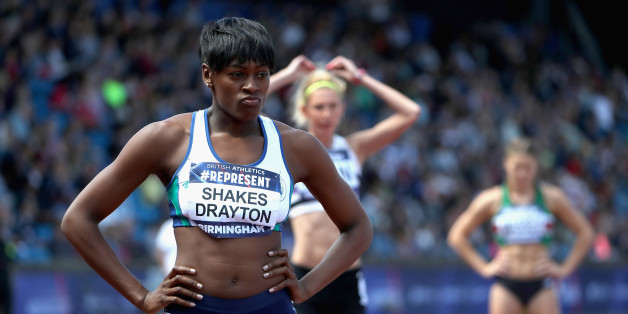 Chris Lee - British Athletics via Getty Images
I describe myself as an 'athlete with the biggest smile', but truthfully it can sometimes be hard to maintain when you've had as many ups and downs as I have in my career. I still stand by it though, because you just have to stay positive through adversity. On the world stage, you have to be able to pick yourself up when you fall down. You learn to get over hurdles - the ones that life throws at you, as well as the ones on the track.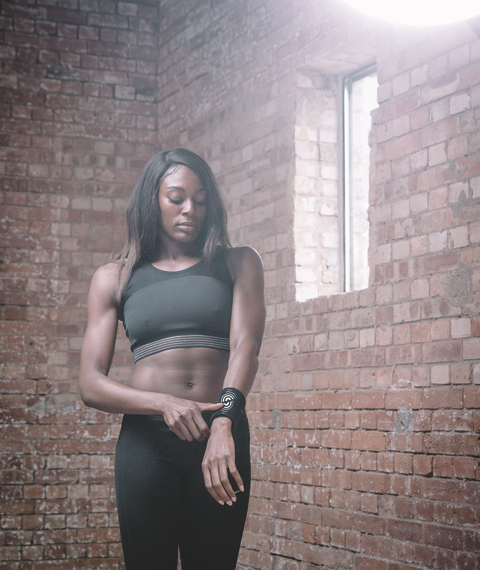 Image (c) Scott Heavey / STRONG by Zumba
One of the biggest hurdles was getting over the knee injury that I sustained at the 2013 World Championships. I was running really well all season, had become double European indoor Champion and won my semi-final so was feeling confident that I would at very least get a medal, pushing for the gold. Injury struck in the final so it wasn't to be - and it has been a long process getting back to full fitness, but I'm a fighter and was determined to compete for my country again.
With determination comes training - and to keep it varied I particularly enjoy group training sessions - I just feed off the positive energy of other people. I've always had my coach and my family, but in my sport it can still be motivating to feel part of a 'team'. We're not known as Team GB for nothing!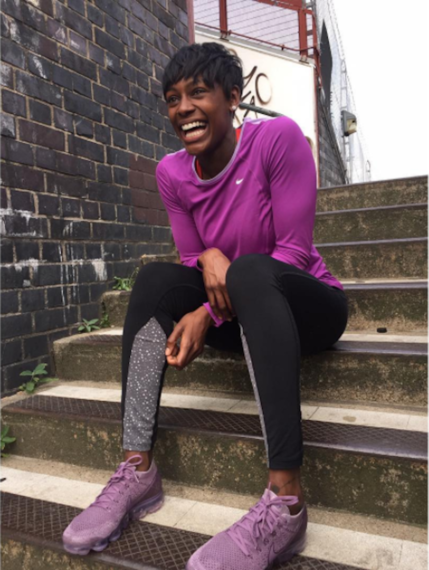 Image (c) Perri Shakes-Drayton
I also find that, when I really need to concentrate and block out external environments, nothing beats listening to music when training to get you motivated and that's a key aspect for me. I'm a big fan of hip hop and grime music and always put headphones in when I'm prepping for a race - it takes my mind off of the stress - music is really empowering in that respect and is key to any training I do.
Music also gives me that extra boost to push me through the pain barrier. I read somewhere recently that studies actually show that moving in sync with music when you're working out allows the body to use energy more efficiently, as well as distract people from pain and fatigue, elevate mood, increase endurance and promote metabolic efficiency. So if you're to take any piece of advice from my first blog post on the HuffPost, it's to set yourself up with a playlist before you start to workout. It will keep your momentum up and you'll see more of an impact on your durability.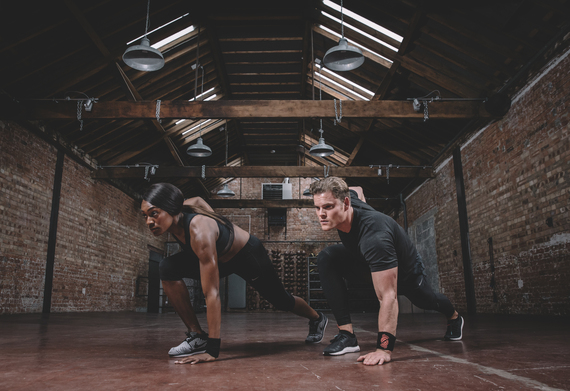 Image (c) Scott Heavey / STRONG by Zumba
In general, I think what I'd say to anyone who feels pushed to their fitness limits, or is experiencing a fitness barrier, is to stay strong! Pain is short-lived, but the joy of beating your fears or overcoming obstacles will remain with you for long time. That's what I've learnt to do and I'm a much better athlete for it.
STRONG by Zumba® has teamed up with Team GB athlete Perri Shakes-Drayton and Made in Chelsea star and personal trainer Ryan Libbey to launch the new fitness concept in the UK
Find a STRONG By Zumba class near you: https://strong.zumba.com/en-US