The arrival of Autumn sees a huge change in the lives of many young people who go off to university, whether that's just down the road at their local institution, or to the other end of the country. You can find loads of advice online for students about Freshers Week and how to prepare for your first few months as a student, but what about Mum and Dad who they leave behind? Here are a few tips about how to help your son or daughter (and you!) cope with the change;
Show them how much food costs
Before they go to uni take your son or daughter to the supermarket with you and get them to do the weekly shop on a budget that will be the same as they'll be on at university. The first time they do this will probably be a disaster (I think when I did this I mainly bought ice-cream and desserts) but do it a few times before they go and you can let them head off to uni safe in the knowledge that they know what a vegetable looks like and how much things roughly cost.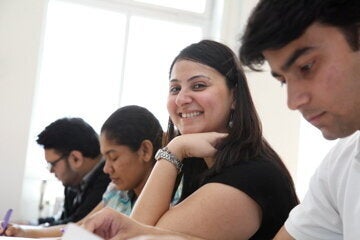 Help them understand what a washing machine is for
Most universities tend to have large laundry rooms just like you would see on the high street. Even if you are a parent lucky enough to have a son or daughter who knows how the family machine works, it is a good idea to head down to the local laundrette with them to take on one of the industrial machines as a practice. You can always tell a first year student by the amount of ill-fitting-and-now-slightly-off-white-and-pink clothing they are wearing around campus.
Don't get involved in their studies
We get enquiries every year from parents wanting to know how their son or daughter is getting on at university. The fact is that the institution cannot tell you anything without your student's express permission. The best way to support is to encourage your son or daughter; ask them how they are getting on and show an interest, but ultimately leave it to them to crack on with their studies. University is where many young people develop their own sense of independence and this notion of self study that university degrees encourage is a big part of that.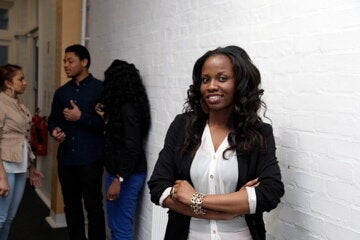 In addition to how much food costs, your student will need a bit of help getting their head around all of the expenses the first few weeks of uni involve. TV licenses, signing up for clubs and societies, buying course books, social events, it all adds up! You may well expect a slightly panicked phone call a few days or weeks into their course when the bank balance is starting to nose dive. All you need to do is to reassure them, help them make good decisions, and give them the confidence to balance the expensive weeks with some inexpensive ones. The first couple of weeks can get very expensive so don't panic.
Accommodation & utility bills
Particularly in the second and third year, a lot of students will leave university-owned residences and find privately rented flats. Your experience of house buying or rental markets will be invaluable to them but don't look around with them and ruin any street-cred they've built for themselves. Instead give them a list of things to look out for; window locks, fire alarms, damp, water pressure, all the little bits they would miss without your prompting. It's the same when they come to dealing with utility bills for the first time. Help them know what to look for, how to shop around and give them the confidence to make their own decisions.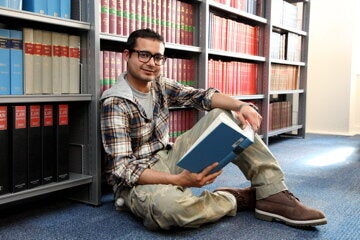 Whilst it might be hard to see the apple of your eye move into a new phase in their lives, it should also be an incredibly proud moment for you too. Your son or daughter will grow hugely over the course of their degree programme and come graduation when you watch them receive their degree, you will be applauding a very different person to the one who left home three years before. Enjoy watching them mature and grow into a young adult and good luck to you and your student for the new term.