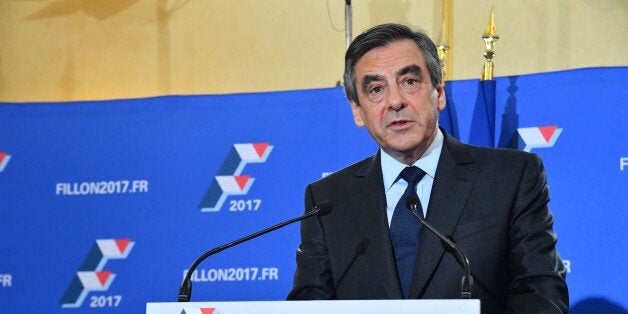 François Fillon is an ardent fan of the Le Mans 24 hour race, where stamina and timing count so much. It showed in the way he ran in the Primary to pick the centre-right Republican party candidate for the French presidential elections next May.
For three years, he stayed towards the back of the field, biding his time. Written off by all the pollsters as a no-hoper, he patiently worked the grassroots, criss-crossing France, building a formidable local network. In the last weeks of the campaign, he made a late run on the inside, lapping all his rivals to win the first round comfortably, knocking out in the process the man he had served for five years as Prime Minister, the former President Nicolas Sarkozy. In yesterday's second round, Fillon decisively beat his remaining rival Alain Juppé. Given the disorganised state of the French Socialist party, he is now well placed to take on (and probably beat) Marine Le Pen in May.
What did the voters see in Fillon? I think it was partly his reputation, straight-talking and honesty. Partly his style: he looks presidential and exudes calm and confidence. And partly his programme, crafted during his long road trip around France. He is the only presidential candidate I can remember who has had the courage to tell French voters that France needs serious economic reform. An avowed Thatcherite, Fillon set out a radical (for France) plan, involving getting rid of 500,000 civil servants, cutting public spending and taxes and doing away with the 35 hour week. It is widely accepted that this is the sort of medicine the sluggish French economy needs and the largely centre-right voters in this Primary seem to have appreciated being talked to as grown-ups. They evidently liked as well the other bits of his policy mix: tough on immigration and security, and traditional/conservative on social issues.
Of course, Fillon will be attacked from the left and Le Pen's far right for his economic liberalism and proposed public sector cuts. His social policy will also be controversial: he has already had to deny that he planned to toughen access to abortion, although he does take a restrictive line on issues like IVF and adoption by gay couples. But his decisive victory in the Primary gives him momentum and credibility, in short a Le Mans start into the wider race to the May election (OK, end of this metaphor!)
François Fillon as President would be a good partner for Theresa May to work with. He knows this country well (not least through his Welsh wife and sister-in-law). In addition to being on the same wavelength economically, he wants to maintain our close defence and security cooperation. One point of difference is that, in the immediate aftermath of the Brexit vote, Fillon like other opposition figures called for a review of the Le Touquet agreement, the basis for British border controls in Calais, which have enabled us to keep illegal migrants out of the UK. This was when the jungle in Calais was making life a misery for local residents there. Now that the jungle has been dismantled, I hope that the wider benefits of these controls, in terms of allowing very efficient processing of the huge volumes of tourist and freight traffic through the channel ports, will mean that they stay in place.
None of this means that Fillon would be a pushover in the Brexit negotiations. I am sure he would defend France's interests and want to present a united front with other EU countries. But if we finished 2017 with Fillon in the Elysée, and Merkel re-elected in Germany, the two most powerful politicians in the EU 27 would be pragmatic free traders: about as good as we could hope for.
The other main winner from the last fortnight has been the Republican Party. Following Sarkozy's defeat in 2012, they went through a miserable four years of infighting and backbiting. This was the first time they had held a primary to choose their presidential candidate. It has turned out really well for them. Starting with a field of seven candidates, they have produced a clear winner, with the others rallying promptly behind him. Does that put Fillon in pole position for May? (Sorry, I couldn't resist that one).
Lord Ricketts is a former British ambassador to France
Popular in the Community