Quite a lot has been written over the years on the subject of failure. In business and in the creative world it's a topic that's discussed constantly. In television, in particular, we pore over numbers on a daily basis (overnights, consolidated and cumulative figures, demographic buckets, all manner of things). So when any TV person tells you they don't judge success or failure that way, bear in mind that that's at least 60 per cent nonsense.
Of course, there are loads of other ways of judging success versus failure. At Sky, a large percentage of our measurement is to do with how audiences value a programme or a channel. I think of these as our love scores. And while everyone needs a love score in their lives I also have my own personal success-to-failure scale, which I apply every minute of every day.
I became really interested in the subject of failure when I was watching my daughter make the transformation from a child unfettered by the constraints of grown-up measurement to one consumed by anxiety over GCSE exams - from glorious freedom of imagination to a dread of failure.
Concurrently at work I was getting increasingly frustrated that nine times out of 10 I was being pitched ideas that were variations of some other tried and tested formula - if not a direct copy - and the obvious conclusion was that fear of failure was driving us all away from freeing our minds to come up with something truly original. It's ironic because in TV in particular (and I suspect this is true of all creative pursuits) 95% of what we do fails.
Even if an idea succeeds by all the usual measurements, your own personal measurements might tell you your work is a failure. I once developed, produced and sold a programme called Hot Tub Ranking for Channel 5. It did quite well and was bought in other territories. It was probably one of the most awful programmes I have ever seen, let alone worked on. God knows what I was thinking. Even writing this many years later I am flushed with shame.
So a successful failure really can be as painful as a failure that should have been a success. And I have tonnes of those littering the past and the present - whether it's the little book of poetry I've written and never shown anyone for fear of embarrassment, the unfinished novel which is probably unreadable, the library of pilot shows that have never seen the light of day and the programmes that have been and gone barely noticed, let alone forgotten. Art School? Anyone remember that?
So we decided to explore this topic a little more with Failure Season on Sky Arts, which begins on Thursday 25 February at 8pm. When we started briefing the idea to the production community lots of people immediately latched on and came back with mountains of failure ideas - most of which, of course, then failed to get commissioned.
The ones that did make it include a brilliant exploration by Giles Coren of the failure of his debut novel, Winkler; a fascinating tale of failure in the visual arts by the Royal Academy's Tim Marlow (no artist lands a fully formed genius, they need to put the work in); a trip through the big F word in acting by David Harewood; and a fantastic comedy called Behold the Monkey, which tells the story of Cecilia Giménez, who famously 'touched up' a fresco in a small church in Spain and turned a beautiful painting of Jesus into a... well, a monkey. It was an artistic failure that turned into a huge global success as people from around the world flocked to the church to see Cecilia's masterpiece, turning her into a global celebrity.
And the centrepiece for our festival of failure is a project that boldly attempts to use research, analysis, data and algorithms to banish failure from the artistic process. We commissioned a musical called Beyond the Fence, a glorious piece about life and love in Greenham Common, which premieres today (Friday 26 February) at the Arts Theatre in Leicester Square. It pushes the idea of computers being creative to the very limits of science's capabilities. An algorithm created the overall idea, the story beats (analysing the narrative structure of hit musicals), what kind of songs should go where to create various moods - all manner of things, including telling us that if we want it to be a hit we definitely shouldn't cast a big star in any role - totally counter to perceived wisdom. The end result is, I think, a successful piece of work. It's entertaining, touching, full of drama and has some cracking tunes.
The project throws up lots of interesting questions about how far we are prepared to go with computer learning and what creativity actually is and, of course, who judges whether it's succeeded. The creatives themselves might think it's their masterwork, the audience might be giving standing ovations, while the critics are gleefully creating new barbs. Meanwhile, upstairs in the office, the accountants are drooling over their calculators. Of course the computer itself couldn't give a flying hoot as it fearlessly churns out ideas without restraint, embarrassment or fear of being found out.
As the saying goes, only a deluded person would think repeating mistakes and expecting a different outcome would work, but there may be something to be said, in some creative areas, for using technology to learn from our mistakes so we don't repeat the bad ones and let the good failure shine through a little more so we stop being afraid of it. And if no one watches our Failure Season, at least it will work on a gloriously ironic level.
Please go and see Beyond the Fence and judge its success for yourself: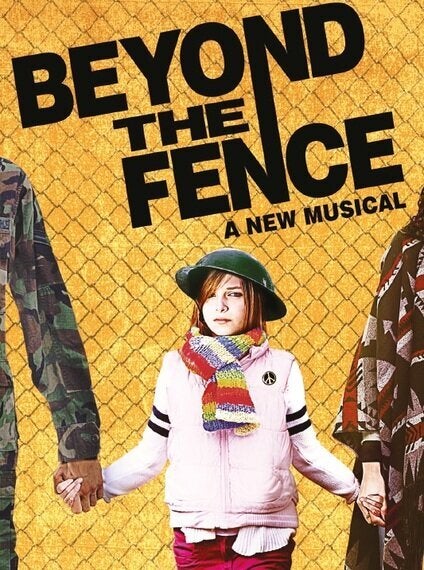 Popular in the Community